Having trouble getting to sleep? Try this soothing bedtime prayer!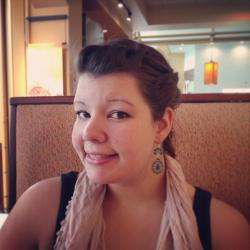 Jessica Griggs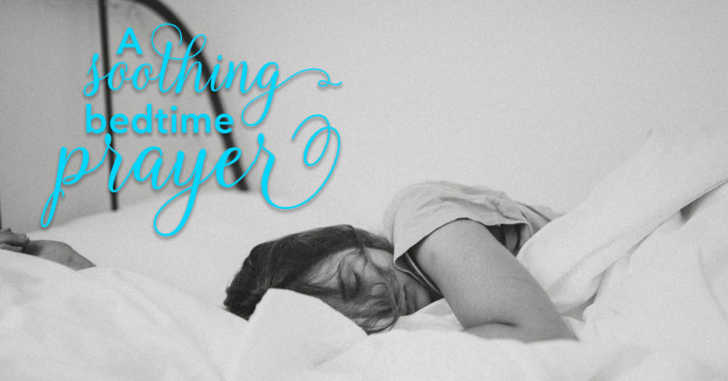 Whether it was an easy day or a rough day, a long day or a day that flew by, a day filled with conflict or a day filled with joy, we can take comfort in the fact that soon the day will come to a close and we get a fresh start tomorrow.
If you're anything like me, it can be hard to turn off the racing thoughts as you're trying to go to sleep. Even on the good days, my mind tends to wander to the little mistakes I've made or thoughtless things I've said. If this sounds like you, I've got an excellent prayer to send you off to sleep with.
Let's start off with scripture. Take a few moments to meditate on 1 John 4:4. "He who is in you is greater than he who is in the world." Let these words sink into your heart. Imagine what your day would look like if you truly believed – and lived out – this truth. How would you act differently? Would these words give you the courage to speak out about your faith? Would they spur you on when you're discouraged at work or at home? Would they give you hope?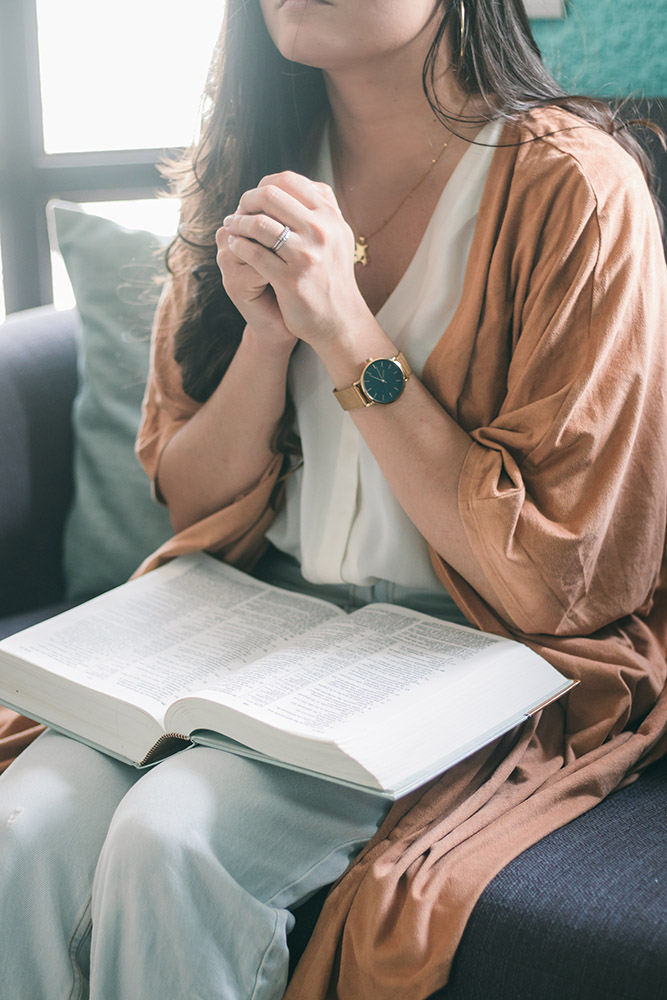 Let's turn to the Lord in prayer. Remember that this is just an outline. The power of prayer isn't in the wording, it's in the position of your heart towards God. Let the following prayer be a guideline for you as you fellowship with the Lord before bedtime.
"Dear God,
I thank you for your protection today.
I am grateful for your provision in my life.
Forgive me of my sins and have mercy on me and my family.
Help me to see you in every situation I'm facing.
Steady my emotions, oh Lord.
Where I am anxious, give me peace.
Where I am troubled, calm my heart.
Where I an worried, I cast my burdens onto you.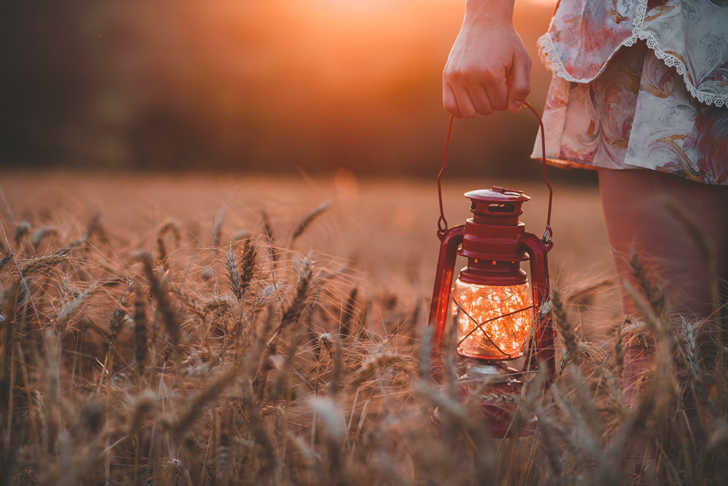 Your word is a lamp unto my feet.
I pray that it guides me, so that I may not stumble and fall.
May your presence be felt continuously in my heart, in my home, wherever I am.
Thank you for your unconditional love.
Thank you for your unending love.
A love that has lifted all of my burdens.
A love that has removed the weight from my shoulders.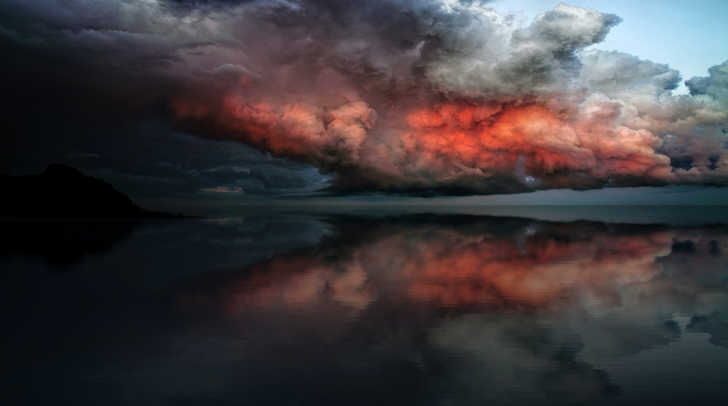 May your presence be felt to calm the storms of my life.
Thank you for your blessings that cover us.
Help me to remember and to fully rely on you.
Thank you for your goodness.
We bless your holy name. Amen."
See the full prayer in the video below. You can even listen to this relaxing, life-giving prayer as you drift off to sleep.
SKM: below-content placeholder
Whizzco for FHB