Sixteen years after she was left paralyzed by a drunk driver, former Hoosier cheerleader Kelly Schaefer, nee Craig, has published the memoir Fractured Not Broken, which recounts her story of tragedy, heartache, and then triumph and love.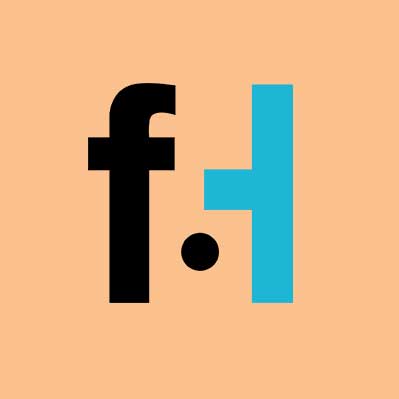 FaithHub
Sixteen years after she was left paralyzed by a drunk driver, former Hoosier cheerleader Kelly Schaefer, nee Craig, has published the memoir Fractured Not Broken, which recounts her story and the unlikely way that she met her husband. Working with her aunt, author Michelle Weidenbenner, the teacher at Holy Trinity Catholic School told the tale of how her Christian faith gave her the strength to face her future and how her husband helped her to see her life in a new light.
July 10, 1999
On the night of the accident, Kelly Craig sat in the car with four others, including her brother Jason and her then-boyfriend Luke Recker, a basketball player for Arizona State. The gang was headed to a county fair and riding down a dark, windy road. Ahead of them, more friends led the way in a pickup truck. As the two-lane highway took a turn, a drunk driver drifted across the center line. He sideswiped the pickup truck, then smashed into their vehicle at 70 mph. Minutes later, a nurse happened upon the three car pile-up. She treated a gushing head wound on Kelly's boyfriend, probably saving his life. Her brother Jason was in a coma. Kelly, herself, was instantly paralyzed. The driver of the car, their friend John Hollberg, was dead.
At 19 years old, the vivacious Kelly Craig found herself confined to a wheelchair. She was paralyzed from the neck down, only able to move her left arm, though not her hand. Her brother didn't wake up from his coma for another nine months, though Reckler fared better, making a complete recovery. The drunk driver, Bob Hardwick of Durango, Colorado, was later convicted on charges of vehicular homicide and sentenced to concurrent nine-year sentences.
An Inspiration
Six months later, in January 2000, Kelly and Luke went on ESPN to speak out against the dangers of drunk driving, though the two were no longer a couple. Among the TV audience at home, Shawn Schaefer was watching the segment over breakfast. The University of Illinois senior was struck by Kelly's positive outlook after the life-altering tragedy. He wrote her a letter telling her that she had inspired him, but then he couldn't find an address, so the note sat unsent.
In April 2007, Shawn visited Indianapolis on business. He remembered the bright, beautiful cheerleader and thought he'd try again. He knew her home town and found an employee at the local Staples that knew Kelly. With an address and directions at long last, Shawn hand-delivered the seven-year-old letter. Kelly's mother answered the door and took the note from Shawn. When his phone rang 10 minutes later, it was Kelly.
Kelly explained to Chicago's WGN that her mother convinced her to call. "Typically I wouldn't do that," she told the TV news station. Instead, Kelly was more likely to worry "Am I so much work now that nobody's going to want to be with me?"
New Beginnings
According to Kelly, it was Shawn that changed her mind about finding love. Shawn treated her just the same as if she were standing, which in turn helped Kelly grow more comfortable with herself. The couple married on Sept. 6, 2009. Shawn lifted up his wife from her wheelchair for their first dance, surrounded by friends and family.
Several years before the wedding, Kelly's aunt, Michelle Weidenbenner, expressed interest in penning her niece's story. The self-published author saw inspiration, redemption and faith in how Kelly had faced her disability. However, Kelly wasn't ready to open up about the accident, saying that the emotions were still too fresh. Weidenbenner honored her niece's wishes, but started to collect documents about the accident and court case should she ever change her mind.
Facing the Past
In October 2014, Kelly told her aunt that she was ready. Explaining her change of heart, she said, "Now that Shawn's in the story, it makes the story complete." The aunt-and-niece team began the journey of writing the book with Michelle's documentation to guide them, including interviews with the ambulance's emergency medical technicians.
Kelly has credited her faith with helping her to trust that God still has a role for her. "It has brought about a lot of blessings," she said. Shawn, who shares her religious commitment, added that he views the memoir as "sharing your treasure with others." Since Fractured Not Broken was published on July 10, 2015, Kelly has come to see herself and others in her situation as not so different from the able-bodied norm. "Everyone struggles, no matter if you're sitting or standing" she told the Dubois Country Free Press. "It's a story of tragedy, heartache, and then triumph and love."
SKM: below-content placeholder
Whizzco for FHB