2. Fill A Backpack For under $20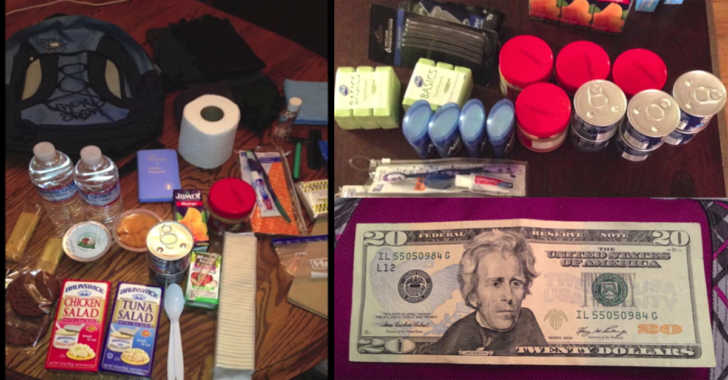 This thrifty and caring couple from Tacoma, Washington was tired of just giving fast food or coffee away when they saw homeless people in their town. They wanted to do something more substantial. So they did some research, and found the best, most useful items to give a homeless person. That knowledge, coupled with some savvy shopping at GoodWill and Dollar Tree, made for this awesome back pack, filled with things like socks, a toothbrush, peanut butter, saltine crackers, toilet paper, etc. Get their full story, with a list of items and a tutorial, here.
Here is a practical way to turn your faith into action! Right now we are raising funds to donate sleeping bags to the homeless.
Just $25 covers the price of a sleeping bag and a care package. Donations are 100% deductible, and 100% of everything donated goes directly to those in need. Click here to donate!
3. Give Free Haircuts – Or Whatever Your Talent Is.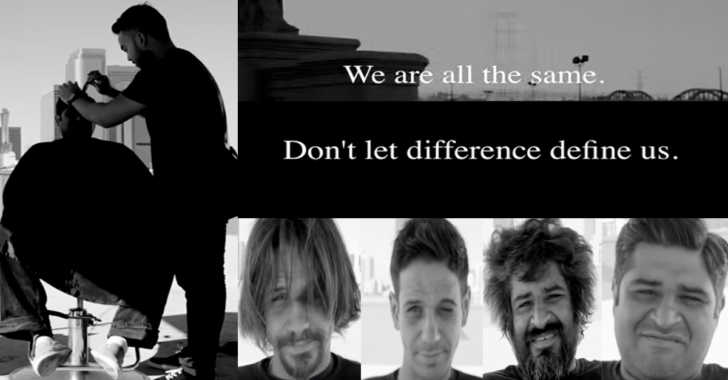 You've probably seen the video that has gone viral of the barbers who gave expensive haircuts for free to a group of homeless men. The video packs a powerful punch, and shows in a stunning way that we are not that different. While the most obvious take-away from this is to not judge a book by it's cover, and please donate to our cause, another great lesson to be learned here is to give what you can. Both the film-maker and the barbers were willing to use their talents to help those in need. So what are you good at? Cooking? Writing encouraging notes? Singing? Playing a sport? Find a way to use your talents to help the homeless, from hosting a soccer camp for the underprivileged, to writing and passing out encouraging notes to those in need.