Enjoy the wonderful time this dad and his kids are having in the car! It's a truly beautiful example of the joy of parenting!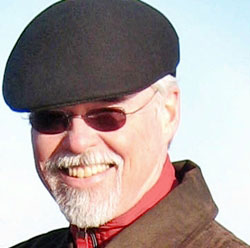 Dan Doyle
What a joy it is to see a father and his children enjoying each other's company so happily and so innocently. This daily ride to school has been made into a tradition by this father and his kids. You can see happiness in each and every face. There is nothing forced about this, it's just plain fun. Those kids arrive at school every morning with a smile on their face. Not a bad way to start the day is it.
A father's love is expressed in his own joy at being in their presence. Fathers and mothers must give their children the gift of self-discipline, yes, but they must also show them the joys and the beauties of life. They must model a natural joy of life for their children. Out of this kind of parental love, the children come to the natural desire, and to the wisdom of honoring their fathers and mothers.
Says the dad who filmed this video: it's just forming a family tradition, every morning going to school. A child who grows up in a home filled with love will be a child who will grow up to be a good father and mother!
In Deuteronomy 5:6-21 we can see the 10 Commandments that God gave to Moses. The fifth commandment says:
"Honor thy father and thy mother

that your days may be long in the land

which the Lord, your God, gives you."
There is always a mirror side to each commandment. I think that the mirror side is modeled by this father in this video. Fathers and a mothers honor their children by giving them love and security, but more than that too.
Oh, and one more thing: the best way for a father to love his children is to love their mother, and vice versa.
SKM: below-content placeholder
Whizzco for FHB