If you have been searching for a concise, easy to access, and easy to understand ʺcatechismʺ for what a Christian life ought to look like; here is a good one.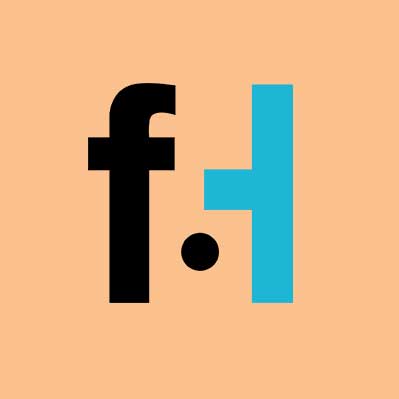 FaithHub

If you have been searching for a concise, easy to access, and easy to understand ʺcatechismʺ for what a Christian life ought to look like; here is a good one. It is from Paul's letter to the Romans, which is chock full of good moral and practical advice. Though this ʺlistʺ of behaviors that are common to the good Christian life seems simple and clear, you could spend a lifetime thinking about them and then practicing each of them in order to make them habits in your life. Though they appear in narrative form in the Scripture, I am putting them in a list form here so that you can spend a few moments of reflective contemplation on each one. Like any list, you can enter it at any point, you can keep coming back to it for further self-reflection. You can use it as a great examination of conscience as well. You could even make a copy of it to put on your desk, or on the lamp table beside your bed, or for that matter, on the refrigerator, where you can refer to it regularly, and be reminded of the actions and habits that make up the good Christian life.
* Let your love be sincere.
* Hate what is evil,
* Hold on to what is good;
* Love one another with mutual affection,
* Anticipate one another in showing honor.
* Do not grow slack in zeal,
* Be fervent in spirit,
* Serve the Lord.
* Rejoice in hope,
* Endure in affection,
* Persevere in prayer.
* Contribute to the needs of the holy ones,
* Exercise hospitality.
* Bless those who persecute you, bless and do not curse them.
* Rejoice with those who rejoice,
* Weep with those who weep.
* Have the same regard for one another;
* Do not be haughty but associate with the lowly;
* Do not be wise in your own estimation.
* Do not repay anyone evil for evil;
* Be concerned for what is noble in the sight of all.
* If possible, on your part, live at peace with all.
[content-ad]
As you can see, there is a lot to contemplate here. The list might give the appearance of being ʺsimple,ʺ but as we look at each one and reflect inwardly at our own daily behaviors, we recognize that none of these are simple. Still, we also realize that they are the best means to a good life, well lived. God does not ask us to do what is beyond our ability. In reality, we recognize these admonitions as ʺcommon sense.ʺ And, yet, we know how few among us have developed these good habits. They are, after all, the habits of saints. But is that not what God calls us to be? Still, God does not ask us to act outside of our nature here. Rather, these small phrases reveal our truest nature to us. If we live in accord with these things, we will be living in accord with God's will, and, therefore, in accord with our truest nature. These behaviors belong to the nature that we are made in, that is, the image and likeness of God. Yes, though we see the wisdom in these words from Paul's letter to the Romans, we know that they are hard to do without God's grace. And, yet, we know in faith, that God desires to help us at every step of the way on our long pilgrimage back home.
The above passage might be useful as a daily morning or evening prayer. It can help to focus our minds on what really matters in terms of our daily lives. You might add a response after each phrase, something like, ʺLord, hear my prayer.ʺ Then spend some moments quietly contemplating how you practice it, or asking Jesus to help you in practicing it. Think about how that phrase could really make a difference in the quality of your own personal life and the lives of those you live with and encounter in your days. Know, too, that Jesus will be present to you as you pray over each phrase.
Lord, help us to live each day in accord with your loving will for us and for all those we love and encounter each day. Amen.
SKM: below-content placeholder
Whizzco for FHB