In order to love as Christ loved us, we must let go of the foolish demands of the ego.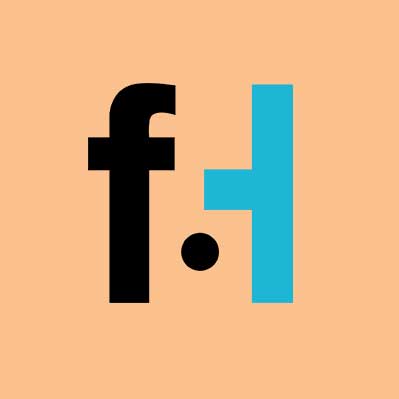 FaithHub

There is, sometimes, a tendency to overly romanticize the Gospel message. The newly baptized sometimes get caught up in the holy drama of the event and believe that they will never be guilty of sin again. The early Christians felt this way too. They also believed that Christ would come again before they died. Reality, though, was still in play. Those early Christians found, in time, often not a very long time either, that they were still quite capable of falling back into their old habits again. The longer they waited for the return of Christ, without experiencing it, the more they could get caught up in the boring, or demanding whirlwinds of their daily routines and lose touch with the emotional power of their baptismal moments. Sound familiar? Well, this is what Paul is challenging the Ephesians (and us) with here. He is giving us a reminder. He is trying to bring us back to our original passion again. He tells us: "Follow God's example, therefore, as dearly loved children and walk in the way of love, just as Christ loved us and gave himself up for us as a fragrant offering and sacrifice to God."
Well, the reality is that we are what we are, fallen human beings. Because of Jesus Christ, we are also saved. It is also true that we beings filled with a true desire to love God and our neighbors in the manner that he loved us. Our hearts are in the right place. Our ideals in faith are real. But it is a matter of reality, too, that they are not easy to achieve. Indeed, they are impossible for us to achieve by sheer force of will alone. We are in need of God's generous grace. It is through his grace that our desire to love as he loved finds its strength and its efficacy.
Paul is aware of this reality and reminds us of the real issues that can get in the way of the fulfillment of our desire to love like Christ. "…among you there must not be even a hint of sexual immorality, or of any kind of impurity, or of greed, because these are improper for God's holy people. Nor should there be obscenity, foolish talk or coarse joking, which are out of place, but rather thanksgiving. For this you can be sure: No immoral, impure or greedy person—such a person is an idolater—has any inheritance in the kingdom of Christ and of God." (verses 3-5)
[content-ad]
Rather than looking at these comments as puritanical and arbitrary limitations of our freedom, which is a common post-modern argument, we need to look at them from a different perspective. Sexual immorality, impurity of any kind, and greed, are the offspring of the selfish ego. There is no fragrant offering of self-giving in them. The selfish ego is incapable of self-sacrifice for something beyond itself. These are the behaviors of a pinched, desiccated, and infertile soul. There is no room for love in such a soul. Obscenity, foolish talk or coarse joking, may seem small things in comparison, but these things can become habits and slowly blind us to the wounds they cause. They, too, are things that we engage in for our own benefit at the expense of others. Because they are self-oriented actions, they blind us to the fact that all that is ours that is truly good, is pure gift from God. This is especially true of his gifts of mercy, and forgiveness. If we are blind to this, we will never be moved to an attitude of thanksgiving.
In order to love as Christ loved us, we must let go of the foolish demands of the ego. This is not easy. You can see how difficult it is by simply watching children struggle to move from selfishness to selflessness. It is a long and often painful process that goes on well into adulthood for most of us. But it is in that direction alone that we finally find the happiness and joy of life that we so long for. It is in loving that we find love. It is giving our all, that we are finally empty enough to truly receive the gift of the other into our hearts. It is in sacrifice and self-discipline that we finally find the kind of freedom that is true and fulfilling. In other words, it is only when we learn to love as Christ loved that we find the fulfillment of our true human nature, that nature that was made in the image and likeness of God. Only then can we become fragrant offerings, freely sacrificed in an attitude of thanksgiving to God, the Source and Goal of all that is good, true, just, loving, and beautiful.
Lord, help us to conquer our egos by the practices of love. Grace us with the courage and the strength to endure suffering and to willingly sacrifice ourselves, when it may become necessary to do so in order to help bring about what is truly just and good for all. It is in this that we will find the joy that our hearts desire. We pray in your name, Jesus. Amen!
Want more daily devotionals, inspirational verses, and Bible reading plans? Just choose a plan and sign up for a free eBible account. It's that simple! CLICK HERE!