The family of the groom wanted to pay tribute to his sister that tragically died in a car accident a few years ago, so they decided to release butterflies into the air in her honor.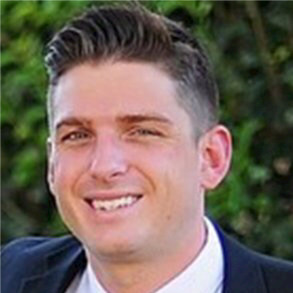 Talan Torriero
Weddings have always held a special meaning for the bride, groom, and their loved ones. It is a celebration of family and the eternal love you share, even if they aren't with us anymore.
Max Van Gorder lost his sister, Vanessa, a few years ago in a car crash just before Christmas. Since then, butterflies have held a special meaning for him and his family as it was their way of remembering Vanessa who would have turned 29 this year.
According to Garden With Wings, butterflies symbolize resurrection and life, while others believe that our loved ones who have passed on can sometimes visit us as the stunning creatures.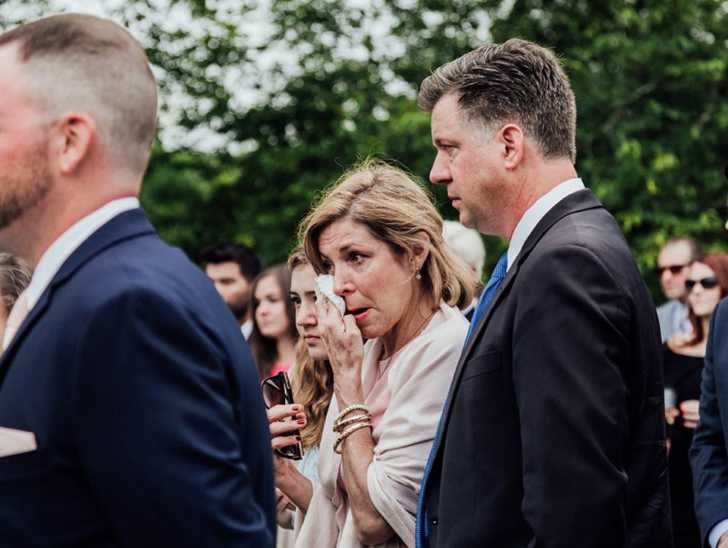 During Max's wedding to his fiance Lydia, the Van Gorders wanted to share this special moment by paying a tribute to their loved one who they lost too early.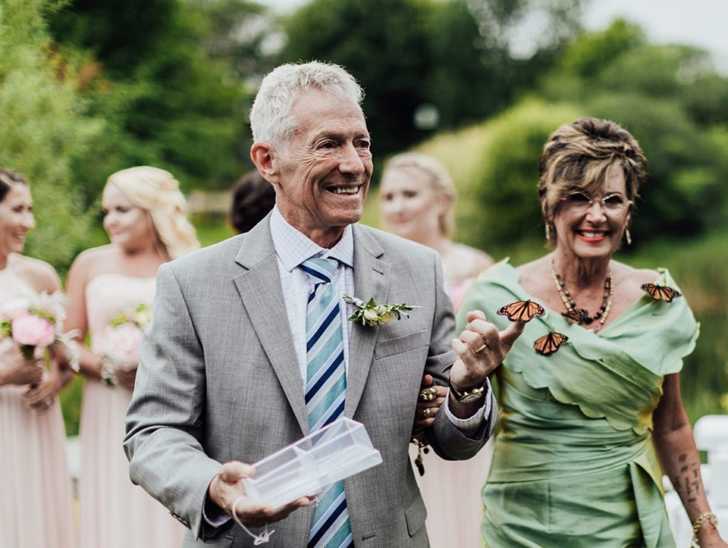 "To honor her (Vanessa), the groom's parents released butterflies during the ceremony in her honor. There's a common belief that our loved ones visit us sometimes as butterflies," photographer Jessica Manns posted.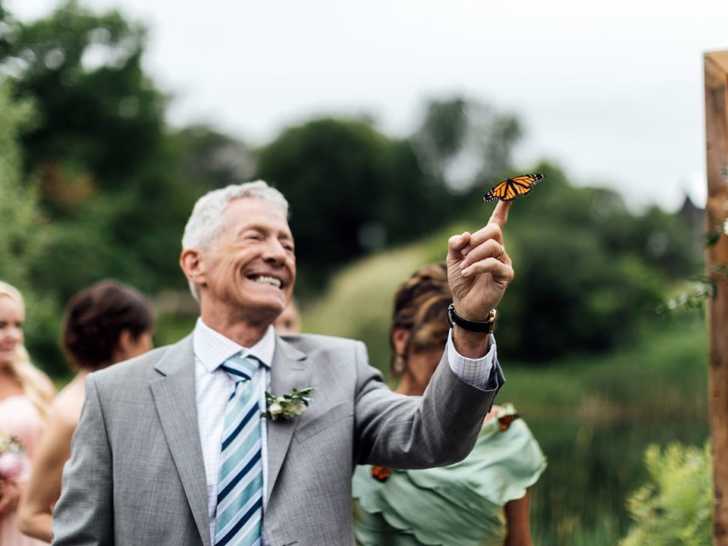 "As they released the butterflies, they wouldn't fly off. They clung all over them and even stayed on their bodies the entire ceremony and well afterward into cocktail hour."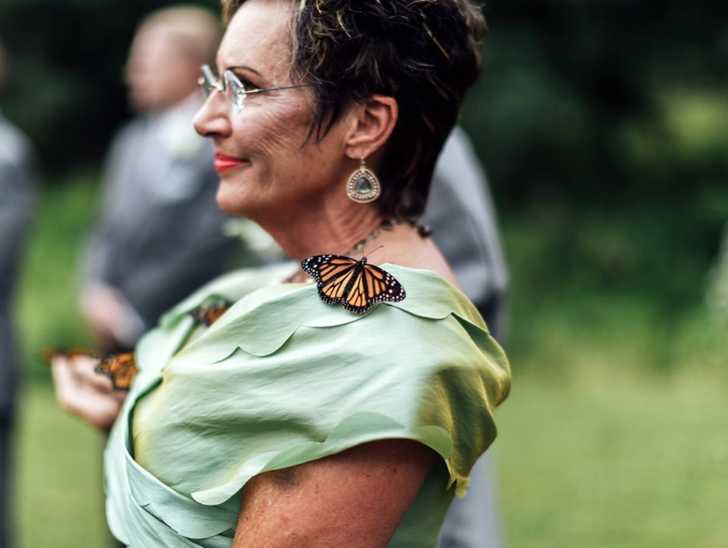 "This same butterfly on his finger stayed there the entire ceremony and then flew onto the bride's bouquet after the recessional. Lydia, the bride, even walked down the aisle with two on her dress."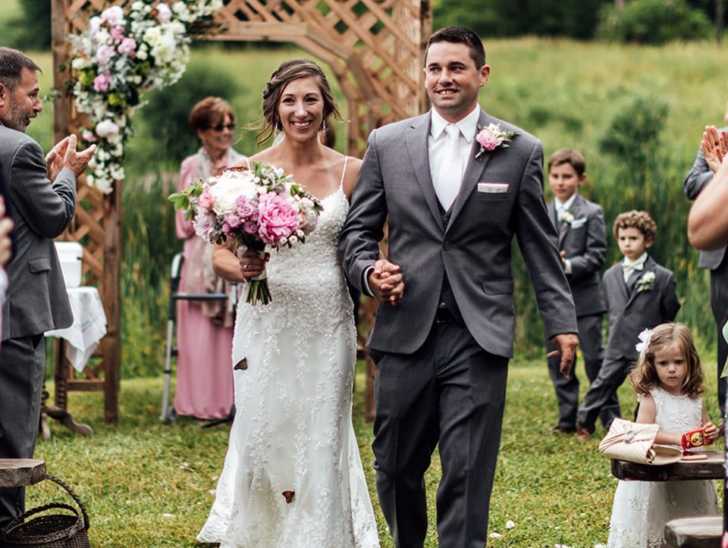 "Then a few hours later during the speeches, another butterfly somehow got inside the barn and landed on Lydia's neck and remained there for all the speeches."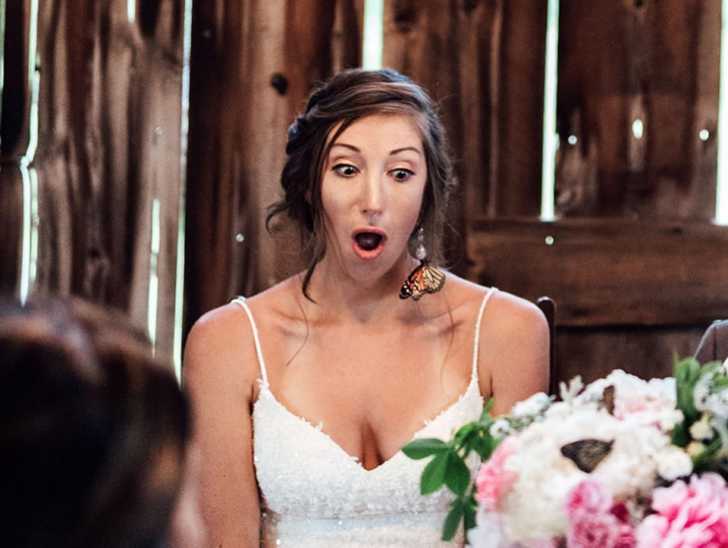 The bride commented on the now viral post, "Thank you again Jessica Manns for capturing such a special and loving moment during our wedding. Vanessa was with us there and throughout the night. I relive my wedding day every time I look at your photos. You captured every moment so beautifully! You are the best!"