He's been blind for nearly two decades!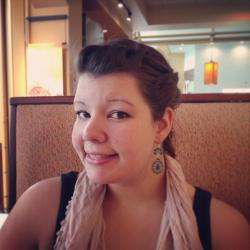 Jessica Griggs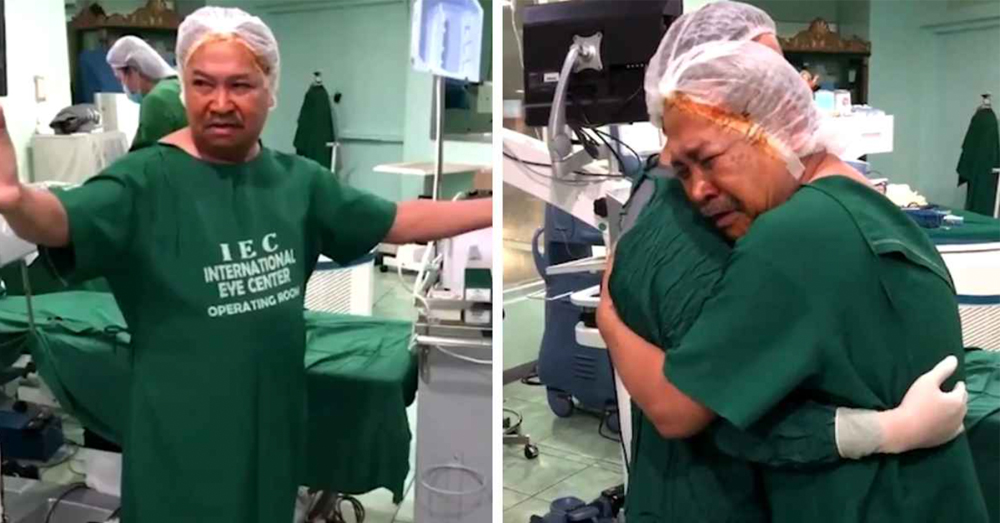 A 65-year-old man in the Philippines had his sight restored after a quick 7-minute surgery. He suffered from cataracts for over 20 years, 19 of which he spent blind.
The man's wife told Newsflare that her husband first lost his vision in his right eye, then slowly lost the vision in his left eye, too. "I almost gave up hope that I would ever be able to see again."
This emotional moment caught on camera says it all. The man hasn't actually seen his wife in nearly 20 years, and when he does, the tears don't stop! Even in the midst of shock, joy, and a thousand other feelings, the man takes time to praise God and give encouragement to his surgeon.
"God put knowledge in people to help others and do good. Thank you to our Lord and also to you, Doctor Noel, too. Remember God created us in his image to worship the Lord and do good."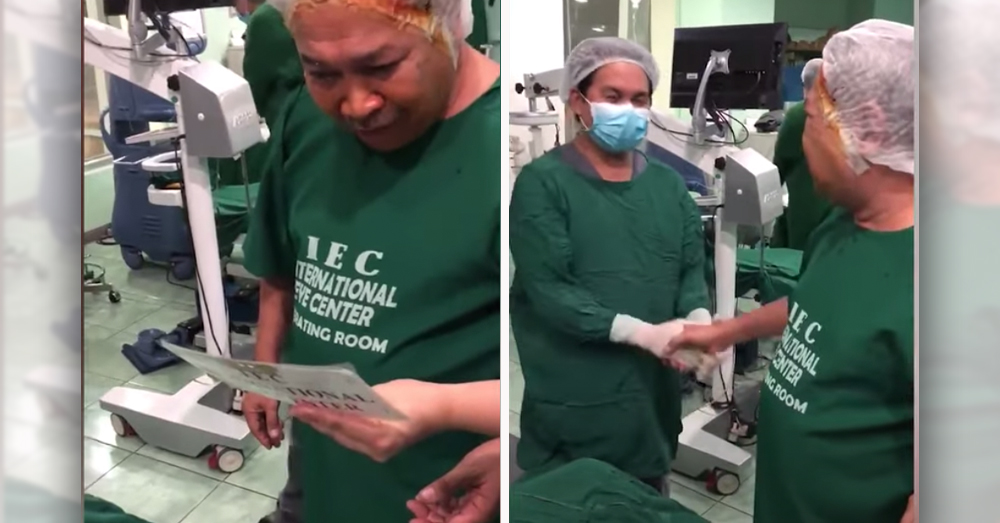 The surgeon, Dr. Noel Lacsamana, used to work in big hospitals but opened a clinic in his hometown of Pampanga to give back to the people and community. When asked about his part in restoring the vision of the 65-year-old man, Dr. Lacsamana merely said, "Only God can heal, I am just his instrument."
What a stunning example of living out the words in Matthew 5:16 – "In the same way, let your light shine before others, so that they may see your good works and give glory to your Father who is in heaven."