This passage from Luke's Gospel challenges us with a very important idea. Jesus is visiting his friends Martha and Mary, the sisters of Lazarus.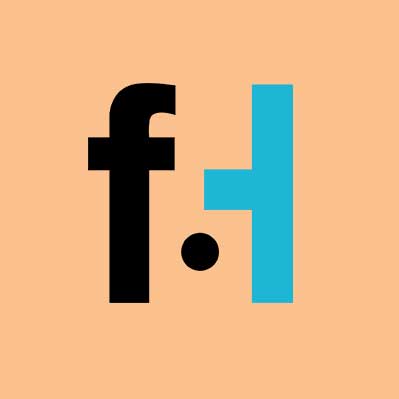 FaithHub

Martha, Martha, you are anxious and worried about many things. – Luke 10:41
This passage from Luke's Gospel challenges us with a very important idea. Jesus is visiting his friends Martha and Mary, the sisters of Lazarus. In this scene we see Jesus in their house, probably speaking to a few people who were there, about God and the meaning of our lives. While Martha is rushing about, preparing a meal, feeling burdened with having to do all the work, while her sister, Mary, is sitting at the feet of Jesus listening intently to his words. Martha complains to Jesus. She says, "Lord, do you not care that my sister has left me by myself to do the serving? Tell her to help me." (Luke 10:40) Have you not heard yourself, whining in similar ways at times, feeling unjustly burdened with some work you have to do, while others seem to be happily enjoying each other's company instead?
[content-ad]
Jesus is challenging Martha with something very important here. Martha is actually doing something very important. She is "serving" others. This is one of the central messages of the Gospels. Jesus commands us to love (and serve) one another, as he loved (and served) us. This is the 'hard' part of our Christian lives. It is 'hard work' of our Christian lives. Such work often goes unrecognized, or unappreciated. But it is what we are supposed to do. It is our work as mature Christians. We are to work, to suffer even, and to love, without expecting anything earthly in return. But we have to "hear" what Jesus is saying to Martha here too. It is the other side of our Christian faith. Our service and love for others must be rooted in it.
Jesus is essentially challenging Martha with the fact that Mary "has chosen the better part, and it will not be taken from her." (Luke 10:42) What is this "better part?" Jesus is saying that we must first "listen" to the word of God. We must contemplate it, let it wash over and sink into us. We must let it fill us with both the knowledge of God, and with his grace. He wants us to be contemplatives in the midst of action. He wants us to learn to take time out, to draw ourselves apart, to listen with all of our hearts, with all of our minds, to spend silent time in the sanctuary of our souls, to sit at his feet, and to contemplate his words like Mary is doing in this passage. When we listen, we are engaged in an intelligent act, the act of reasoning. It is not an emotional act. Yes, we can be moved to deep emotions in our listening, but that is because in our thoughtful listening we are coming to know God's words at the core of our being.
Our emotional response is rooted in the wonder and awe of that sudden interior experience of insight or "in-sight". It is something finally seen within our knowing selves, not just our emotional selves. Our faith in God grows with and through our knowledge of God and God's ways. We are able, through knowledge, not just emotion, to decide to follow Jesus, to choose to do the good, even when we "know" that it will be the source of our own suffering. We can "knowingly" choose to sacrifice our own personal desires, and to act for the greater good. This is something that comes from reason, not emotion. It is our rational, reasoned choices to know, to love and to serve God consciously and willingly, that gives us emotional satisfaction both in the insight, and in the action. They go together, but it is the "listening" first to God's word, understanding it, and then willingly responding to it in action, that is the source of our deeply felt gratitude. The deeper the knowledge of God, the deeper the emotional return.
Like Martha, most of us are over-scheduled, over-burdened with "things to do, things that must be done." We need to pull away from that hurly-burly schedule regularly. We need to draw apart and "sit at the feet of Jesus" and listen, really listen, to his words for us. When we take time out to open the sciptures, to read and to reflect on them intently and thoughtfully, we are in the real presence of God. He is speaking to us directly. When the word of God is read to the congregation at Sunday services, we are hearing the voice of God speaking to us through the voice of the reader. Listen! Listen intently, like Mary. Let yourself become enthralled by its resonance, by its living relevance to your own life, here and now. Put aside the busy-ness for a time and contemplate.
You see, both Martha and Mary represent rich and important parts of our Christian lives to us. We are called to serve and it is hard work, but in order for the word of God to be present in the world today, it must be seen in our active, sacrificial service of the good in the midst of the sinful world. But we cannot act properly, or effectively if our actions are purely emotional responses to immediate stimulation, rather than thoughtful, knowing agreement with the Way, the Truth and the Life that Jesus models to us. It is out of our "listening" to God, that we can be conscientious, intelligent disciples for Christ with our very lives. Jesus wants us to know him so well that we understand, acknowledge, and accept him, not just with our hearts, but with our minds. He wants us to speak eloquently for him with our lives and with our words. We must be Mary before we can be Martha. Martha had to learn this from Jesus. Only when she learned this very important truth could she truly serve with joy and without complaint. It is in coming to know God, by "listening" to his word, that our service becomes meaningful, rather than merely a "hoop" that must be gone through, a badge to be won, a cause for the praise of others.
Let us practice the arts of Mary, then, so that we will be better Marthas for Christ.
SKM: below-content placeholder
Whizzco for FHB