The Freeport Police Department in Texas was pleased to welcome Honorary Officer Abigail Rose Arias to the team.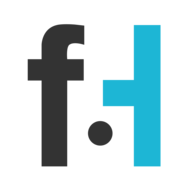 Chris Winters
Police officers are not known for public displays of emotion. They have to maintain a steely demeanor at all times. It makes sense, right?
But as you are about to see, this police chief has a bigger heart than most of the people he comes across on a daily basis will ever know about.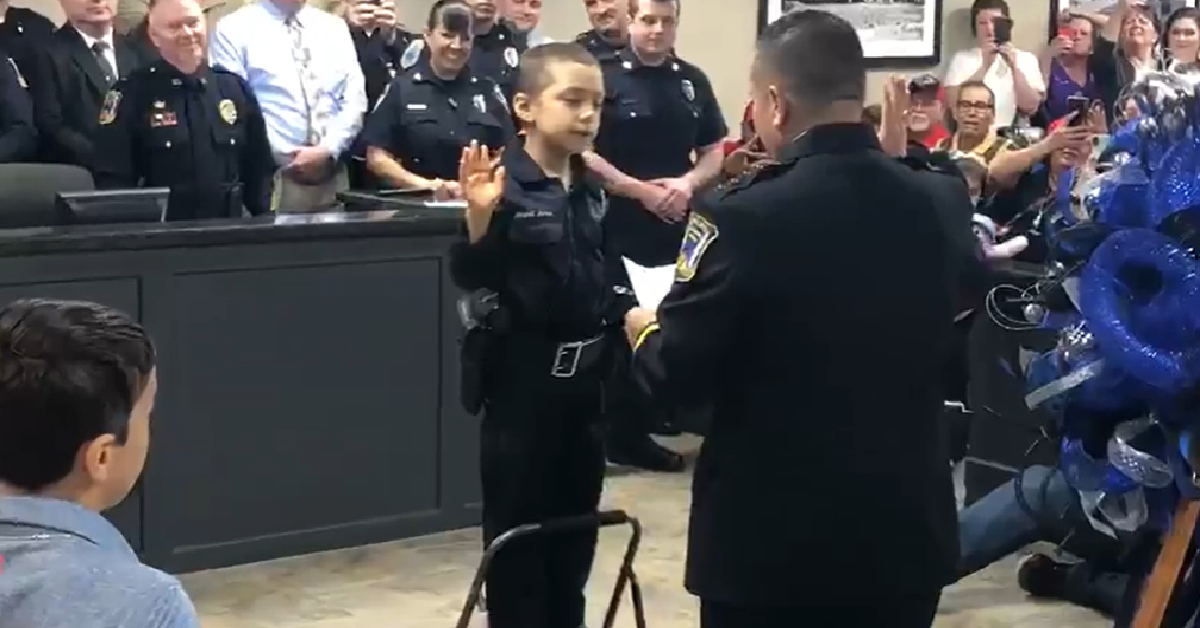 This startling display of emotion was brought about by none other than Abigail Arias of Freeport, Texas. This little girl has had a very difficult life. She was diagnosed with a form of kidney cancer known as Wilms Tumor at the age of 4.
According to CBS News, she was a brave fighter, as she went through 80 rounds of radiation and chemotherapy over the course of just seven months.
Once she finally achieved remission, her family was beyond happy to see her ring the oncology ward bell, proclaiming herself to be free of cancer. Sadly, she did not have long to enjoy this diagnosis. It was not long before the cancer returned. This time, it began to attack each of her lungs.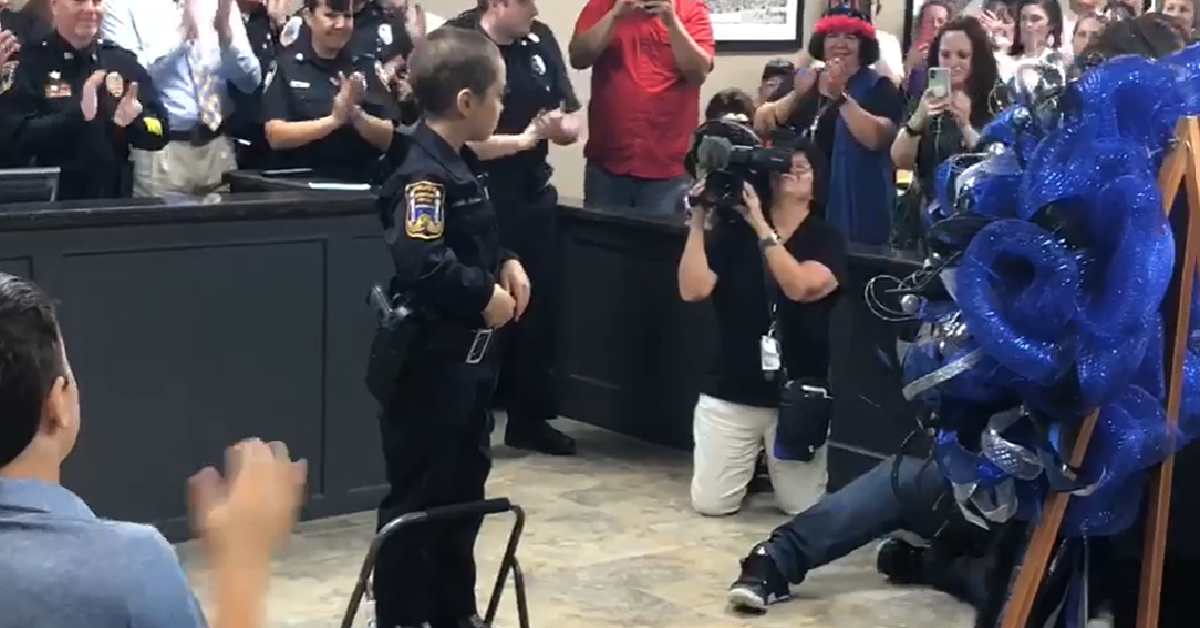 This time around, the chemotherapy was not nearly as effective. At the age of six, Abigail has now found herself out of options entirely. The doctors cannot do anything else to help her.
Her family is now left to try a number of holistic and nutritional approaches. They are also doing their best to make their remaining time with their daughter as peaceful as possible.
Abigail decided that the best course of action would be to become a police officer. This would allow her to fight off the bad guys that reside within her body. Her family spoke with Freeport Police Chief Ray Garivey who vowed to do everything in his power to make this little girl's dream into a reality.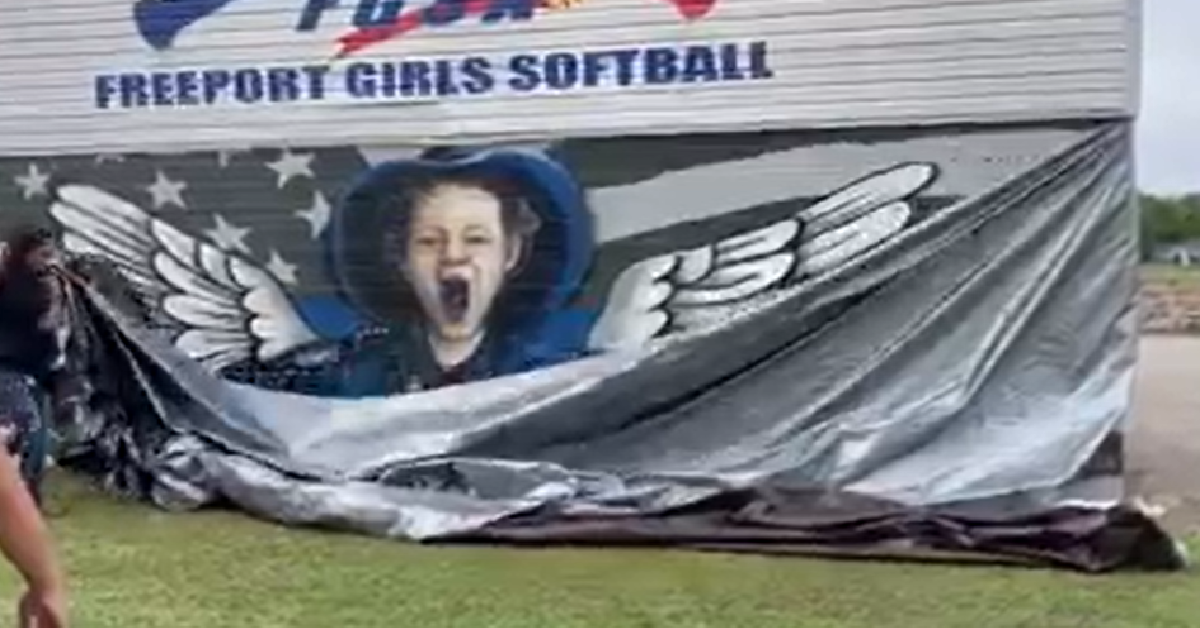 "They beat up my body," Abigail said an interview with a local news station, according to CBS News. "So I want to help the bad guys go away and I want to help this cancer go away in like, 5 seconds." The swearing in ceremony was a sight to behold, as the little girl kept a serene demeanor throughout the process.
Chief Garivey could not contain his emotions and was moved to tears as he read the oath while choking back tears. Please be sure to check out this powerful video, which was shared on Facebook by Freeport PD.
https://www.facebook.com/watch/?v=1086838798163198
Tragically, Abigail passed away on November 5, 2019.
https://fb.watch/gcatFsbrnF/
The police department dedicated a wall mural to Abigail, dubbed the Officer Abigail #758 mural wall by Houston Artist Floyd Mendoza.