We have prayed this beautiful prayer all of our lives. We have done so privately and in our communal liturgies and Sunday services.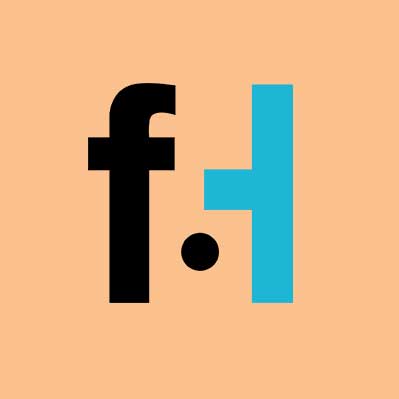 FaithHub

We have prayed this beautiful prayer all of our lives. We have done so privately and in our communal liturgies and Sunday services. This prayer is most important, precisely because it was given to us by Jesus himself. ʺThis is how you are to pray: Our Father in heaven, hollowed be your name, your kingdom come, your will be done, on earth as in heaven. Give us today our daily bread; and forgive us our debts, as we forgive our debtors; and do not subject us to the final test, but deliver us from the evil one.ʺ (Matthew 6: 9-13) If truth be told, when we pray this prayer we often rattle it off without really thinking about it, so ingrained is it in our rote memories. This article is intended to give us some new perspectives on this beautiful and powerful prayer.
It begins with a stunning recognition. When we pray, ʺOur Father who art in heaven…ʺ we are recognizing our relationship to God. He is our Father, our Abba. This Hebrew word Jesus used here is the familiar, diminutive form of father. It would be accurate to translated it as something more like ʺdaddy,ʺ or ʺpappa.ʺ What a thought! Jesus tells us to address God as our father who loves us as his own child. As soon as we say this, we are in his presence and he turns to us at that word, ʺFather,ʺ and he gives us his perfect attentiveness. At that moment we are his and he is ours.
ʺHallowed be Thy name.ʺ This name is above all other names. What is that name? It is ʺYahweh, I Am Who Am.ʺ In this phrase we recognize that God is the Father of all that is. He is the Ground of Being from whom all things came to be. Yes! Holy is this name above all others.
[content-ad]
ʺThy kingdom come.ʺ This is our deepest desire, is it not? We long for the heavenly kingdom. We yearn deeply for it. When we pray this phrase we are really asking the Father to help us let go of the ʺkingdomsʺ of our egos, the kingdoms of our false prides, for we know how tempting they are. Yet, in faith we also know that they are nothing in comparison to the kingdom God has promised to us. We are praying, ʺMarana tha,ʺ Let your kingdom reign in my heart this day so that I might reveal it to others through my deeds and my words. And we are also praying, at the same time, that his kingdom of righteousness, peace, and joy finally come for all of creation.
ʺThy will be done, on earth as it is in heaven.ʺ We know that our wills are tyrannical things at times. And we know that our willfulness is the greatest source of our suffering. But we are like stubborn children at times. When we pray this phrase we are asking God for the grace to humbly bend our wills to his, just as his angels and saints do every moment joyfully in heaven. We are recognizing in these words that his will is the source of all of our happiness, here on earth, as it is in heaven. We know, in faith, that: ʺThe law of the Lord is perfect, refreshing the soul. The decrees of the Lord are trustworthy, giving wisdom to the simple. The precepts of the Lord are right, rejoicing the heart. The command of the Lord is clear, enlightening the eye. The fear of the Lord is pure, enduring forever. The statutes of the Lord are true, all of them just; more desirable than gold, than a hoard of purest gold, sweeter also than honey, or drippings from the comb. By them your servant is warned; obeying them brings much reward.ʺ (Psalm 19: 8-12)
ʺGive us this day our daily bread.ʺ When we pray this phrase we are asking God to be our bread, our nourishment this day. We are remembering his words, ʺI am the bread of life. Whoever comes to me will never hunger, an whoever believes in me will never thirst.ʺ (John 6:35) In this petition we are admitting our hunger as well as our belief that it is God's will to feed us with all that is good, true, and beautiful. We know our needs, but we know, too, that God is the only one who can fill those needs for us. We know that he is the source of our strength, our perseverence, our faith, hope, and our love. We are asking him to nourish us so that we might be his good and faithful servant throughout this day. But I have also begun to practice saying here, ʺIf not I, Lord, then give it to one who needs it more than I.ʺ For this prayer is not just about me. It is a communal prayer for all of us.
ʺForgive us our trespasses, as we forgive those who trespass against us.ʺ Forgiveness is the action of love. It is the healing power of God. We know ourselves as sinners, that we are weak and easily tempted. Though we fail, we know that God's love was, is, and always will be greater than our sins, that it will wipe away all that separates us from his love. The cross is the symbol of that love. Forgiveness is not easy. In this petition we are also recognizing that we will be forgiven according to how well we ourselves have forgiven others. It is the central most important act of love between God and us, but it is also the central most important act of love between us and those who have injured us in any way. We recognize in this petition God's challenges to us: ʺA new commandment I give to you, that you love one another, even as I have loved you.ʺ (John 13: 34-35) And, ʺLove your enemies, do good to them, and lend to them without expecting to get anything back. Then your reward will be great, and you will be children of the Most High, for he himself is kind to ungrateful and evil men. Be merciful as your father is merciful.ʺ (Luke 6: 35-37) We are recognizing in this petition that we will be forgiven as well as we have learned to forgive those who have sinned against us. Now, that is a thought worthy of serious contemplation.
ʺLead us not into temptation.ʺ Here we are recognizing how easily we can fall to the siren calls of our manifold temptations. What we are asking of God is that he give us the graces we need to not enter into those temptations. Help us, rather, to recognize them and to turn away from them. It is difficult to translate the Greek verb form 'to lead' that is used here into one English word. The Greek verb means both ʺdo not allow us to enter into temptationʺ and ʺdo not let us yield to temptation.ʺ God, of course can not be either tempted, nor would he tempt anyone. The opposite is true. He wants to set us free from sin.
ʺBut deliver us from evil.ʺ In this final petition we remember Jesus' own prayer to the Father, ʺI am not asking you to take them out of the world, but I ask you to protect them from the evil one.ʺ (John 17:15) We pray this petition for ourselves, of course, but we also pray it in communion with the whole Church. We are asking God to deliver and protect the whole human family here.
And to all of these petitions we add, as always, our earnest, ʺAmen.ʺ Let it be so.
This prayer, given to us by Jesus, is the centerpiece of any prayer life. It covers the bases from our relationship to the Father, to all of our needs and all of our most earnest hopes. Let us pray this prayer thoughtfully each time. Let us pray this prayer more and more consciously every day, for ourselves, for the Church, and for the whole human community.
SKM: below-content placeholder
Whizzco for FHB