We must begin to practice looking at all people with the new eyes of Christ.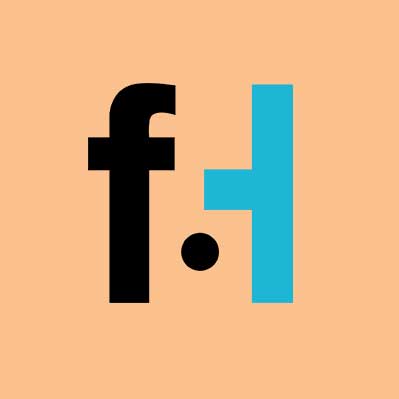 FaithHub
Everything is new! Nothing will ever be the same as a result of the Incarnation of Jesus Christ. That is the central point of the passage that today's verse comes from. Because of the life, death and resurrection of Jesus Christ we are a new creation. "The old is gone, the new is here!" Note the exclamation point at the end of that sentence. It is a sign of surprise and wonder, a shout for joy. It is Paul's ecstatic realization of the central truth of the Incarnation of Jesus Christ; that he came into the world to reconcile all things to himself.
Ah, but this old world is still too much with us. While we know that Paul's statement is true, we still contend with the fact that we ourselves remain weak and affected by temptations and the "old ways" of sin. Even though we, in faith, share Paul's ecstasy in this truth, we know at the same time that we fall short of its fullness all too often. Still, the truth remains; we are forgiven. This is the paradox that we Christians live in. Though we are still sinners, because of Jesus's death on the cross for us, sin and death have been defeated, our original dignity has been restored forever. But…
Being honest with ourselves, we are conscious every day of how difficult it is to meet the challenge Paul sets before us here to be good and true Christians. And yet, in faith, we can do this because Christ has come and because his Holy Spirit remains with us, guiding and aiding us, even in our weaknesses, maybe especially because of them. In this passage Paul gives us both the truth of God's actions in the world, in and through Jesus Christ, and some advice as to how to begin the hard work of developing the habits of a good Christian life. Listen to these words: "So from now on we regard no one from a worldly point of view. The old way is gone, the new is here! All is from God, who reconciled us to himself through Christ and gave us the ministry of reconciliation: that God was reconciling the world to himself in Christ, not counting people's sins against them. And he has committed to us the message of reconciliation. We are therefore Christ's ambassadors, as though God were making his appeal through us. We implore you on Christ's behalf: Be reconciled to God. God made him who had no sin to be sin for us, so that in him we might become the righteousness of God." (verses 16-21)
The first thing we must learn to do in this new creation is to no longer look upon one another from the old "worldly point of view." We must begin to practice looking at all people with the new eyes of Christ. Since we have been baptized into Christ, we must begin to try to live in this new way every day. And this must be done within the context of the real world, for Paul tells us that our ministry is now the same as Christ's, that is, a ministry of reconciliation. In the old ways, the ways of the world, we were in the habit of condemning others, or taking vengeance on them. Now, we are to forgive our enemies and those who persecute us. We are to pray for them. This is not to be done for our benefit, but for theirs. This idea is rooted in wisdom. Because most still live in the old ways of the world, the world continues to suffer the consequences of hatred, prejudice, violence, greed and war. It is the one who reconciles the the old enmities, who forgives the old injuries with a new kind of love and mercy, that brings peace to the world. It is the desire to imitate Christ, to be his ambassadors in this old world that Paul is calling us to renew here. We are to renew this every day, starting in our own homes, our neighborhoods, our workplaces, and in all that we say and do with our lives.
Jesus tells us with his life and with his words, over and over again: "Do not be afraid. I am with you." We can believe this. It is our desire, our attitude of love for him that Jesus responds to with grace and mercy. He is our encouragement. He wants us to be "new creations" in this world. We must reconcile ourselves to him first, because he is the sinless one who willingly chose to bear all of our sins in his body on the Cross. It is to him that we give our allegiance. In doing this, we honor his calling to be his ambassadors to this wounded and hungry world. Yes, we are still sinners. But we do not look to the past. We are born again through our baptisms. We are people who look forward in the confidence that comes from knowing the reconciling love of God. For this we give constant thanks in Jesus' name. Amen!
Want more daily devotionals, inspirational verses, and Bible reading plans? Just choose a plan and sign up for a free eBible account. It's that simple! CLICK HERE!
SKM: below-content placeholder
Whizzco for FHB