And she would need much more strength and courage decades later when her heavenly son's mission became public.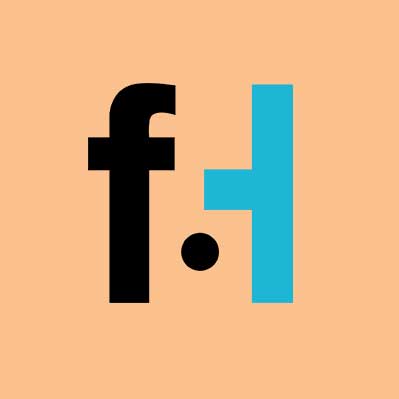 FaithHub
The night must have been chill. The stable would have been filled with the smells of the animals and hay. The chaos of the previous few days, what with tensions of the suddenly necessary journey to Bethlehem in order to fulfill the requirements of the census called by the Roman Emperor, and then finding no rooms to let in the village, would not have made Mary's condition and concerns any easier. If it had not been for the offer of the inn keeper to let them use the stable behind the inn, they would not have had a place to lay their heads out of the weather. Then, the sudden pains of labor in this place so far from the familiarity of home. There were none of her family there to help her, no women experienced in these things. There must have been the normal twinges of fear, the nervous prayers said for the health of mother and child. We can imagine Joseph pacing nervously, worried about Mary and concerned for the safe birth of the child who they were to name Jesus. Then rushing in with the sounds of the first cries of the newborn child. Like all first time parents, they would have been overcome with awe and joy as they held the child for the first time, looked into each other's eyes with inexpressible love, buoyant with wonder at how everything would change, and at the responsibilities that lay before them now.
They barely had time to recover, or to prepare before visitors came. How could anyone have known? Their first visitors were a group of shepherds, still giddy with excitement as a result of their experience with the angel out in the fields just an hour or two before. They must have been chattering away about it as they entered Bethlehem and a small crowd must have followed them to the stable where they were told the child would be. They would have been rough, unsophisticated men, unsure of how to act. But they were as talkative as hens. They could not keep the news of their angelic visit to themselves. And who could blame them? When such experiences happen it is impossible to keep them held within, to keep them secret. It's like what happens when you put new wine into old wineskins, they expand until they burst, unable to hold it. So they told everyone about what they had seen and been told by the angel concerning this child. Everyone was amazed by their words. And why not? The people listening to them would have seen the innocent wonder and the honesty in their eyes. They would have heard it in their voices.
Mary remained silent throughout. She took it all in, listening deeply to it all. She already knew the truth about this child. It must have struck her deeply that God was spreading the news so quickly. As Luke tells us, "Mary treasured up all things and pondered them in her heart." There would be others visiting too in that night who would add even more to Mary's deep inner contemplations about this Son she had brought into the world.
As a father, I know nothing about what a mother experiences bearing within her body for nine months the miracle of a new child. Nor do I know anything of the pains of labor and childbirth, or of the powerful feelings of motherhood that overwhelm a mother when she first holds her child in her arms, and suckles it at her breast. These are holy things. They are beyond me as a man. I can only imagine these things, and only weakly. Mary, holding her son now for the first time, had all of that and more. In her heart she would be preparing not only for the typical events and responsibilities of motherhood, but she would have had mixed feelings as well. She knew who this child was and her concerns for him and what his life might entail in the future, must have filled her with deeply mixed feelings. And what she must have pondered in her heart that night would only be a hint of what would happen. I have always been struck to silence by the strength and courage of women in childbirth and in motherhood. Mary's strength and courage had to surpass even that. And she would need much more strength and courage decades later when her heavenly son's mission became public.
God, we thank you for your great mercy toward us. We thank Mary for her courage and her faith in you. Help all of us to honor Mary's Yes, by increasing our faith and our humility, so that we may imitate her Yes with our own lives here and now. Help us to accept Jesus into our lives with the same courage and total commitment as Mary did. Bring us to ponder you and all that you are in our own hearts so that we may know, love and serve you more in this life and be with you in the next. We pray this in the holy name of Jesus. Amen!
Want more daily devotionals, inspirational verses, and Bible reading plans? Just choose a plan and sign up for a free eBible account. It's that simple! CLICK HERE!
SKM: below-content placeholder
Whizzco for FHB