The depth and the health of our faith is measured in and through our relationship with God. Relationship is a ʺconnectionʺ between persons.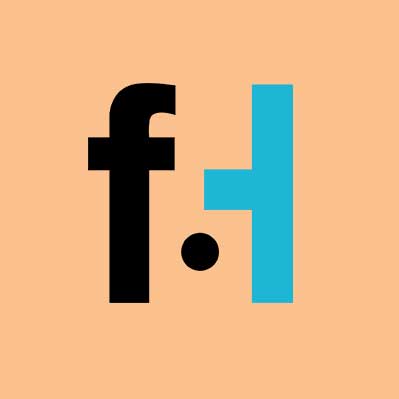 FaithHub

The depth and the health of our faith is measured in and through our relationship with God. Relationship is a ʺconnectionʺ between persons. It is rooted in one another's shared stories, in trust and confidence in one another. It is personal and intimate, hiding nothing from one another. It is an emptying of the self in order to fill the other, and vice versa. The best example of this is Jesus, who emptied himself in order to enter into a relationship with us as one of us, who taught, challenged, suffered for, and redeemed us by dying for us on the cross, bearing in his body the collective weight of all the sins of humanity past, present and future.
A good relationship requires a constant, intimate connection and sharing of hopes, dreams, and fears. It is expressed in face to face encounters, through conversation, as well as in the comfortable silences experienced in one another's presence. It is being there for one another in the good times, but more importantly, in the bad times. It is rooted in a faithful, caring, compassionate love for one another, that can endure trials together patiently. If all of this is true for our human familial, marital, and close friend relationships, is it not also true in our relationship with God?
[content-ad]
Paul, in his First Letter to the Thessalonians, writes, ʺRejoice always. Pray without ceasing. In all circumstances give thanks, for this is the will of God for you in Christ Jesus. Do not quench the Spirit. Do not despise prophetic utterances. Test everything; retain what is good. Refrain from every kind of evil.ʺ (1 Thessalonians 5: 16-19) In this passage he is giving us a sense of how to be in relationship with Jesus.
Because we are in a relationship with Christ, we have reason to rejoice always. Yes, even in times of trouble. For we know that he will not abandon us—ever! Because we are in a relationship with Jesus, we need to pray unceasingly. Prayer is the way that we communicate, or have an ongoing conversation with God. As do all conversations, this conversation (prayer) involves both talking and listening, and this is how we should pray. We should, as Alphonsus Ligouri suggested in the 18th century, ʺAcquire the habit of speaking to God as if you were alone with Him, familiarly, and with confidence and love, as to the dearest and most loving of friends.ʺ For this is what Jesus is; our dearest and most loving of all our friends. He is the one that we can have full confidence in. His promises can be trusted without doubt. His love for us is far greater than that of our parents, our lovers, or our best of friends. His desire is always for our good, for our growth in faith, for our deepening sense of love for others. He always forgives. He holds no grudges against us. He emptied himself on the cross in order to fill each of our spirits with the fullness of his love and grace, expressed in absolute forgiveness. Knowing this, why would we not pray unceasingly, that is, talk with him as our faithful friend at all times, in all circumstances? Why would we not want to, on occasion, take ourselves apart to be with him alone in solitude and silence, to simply sit with him, and listen to what he has to say to us? Would this not be the source of our greatest joy?
A good relationship is a source of great thanksgiving too. It teaches us to be thankful in all things. A good, healthy relationship is always rooted in the certitude of faith, the optimism of hope, and the sustaining and empowering force of love. Such a relationship will always give cause for rejoicing.
Let us develop that habit of praying always. Let us be aware of God's presence at all times, in all places, and in all things. Let us speak to him with confidence, and let us listen to him with humble love. In this habit of unceasing prayer, we will constantly find our faith renewed and strengthened, and we will find in it also every reason to be both thankful and joyful, in the best of times and in the worst of times. For we know that our dearest friend, Jesus, will always be with us. Amen.
SKM: below-content placeholder
Whizzco for FHB