From towering cathedrals to pint-sized chapels, America's churches showcase the diversity of Christian denominations, worship styles, and architectures across the country.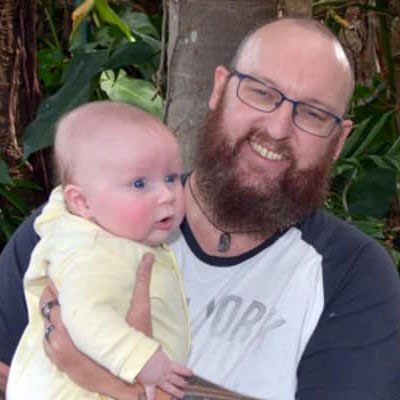 Jono Elderton
The United States is home to many beautiful and historic churches. From small country chapels to grand cathedrals, these churches reflect the diversity of Christian denominations and architectures across America.
The following post identifies nine remarkable churches in different parts of the USA, their locations, denominations, architectures, and why they are noteworthy. Whether you're planning a road trip or want to learn more about America's impressive churches, read on!
1. St. Patrick's Cathedral (New York, NY)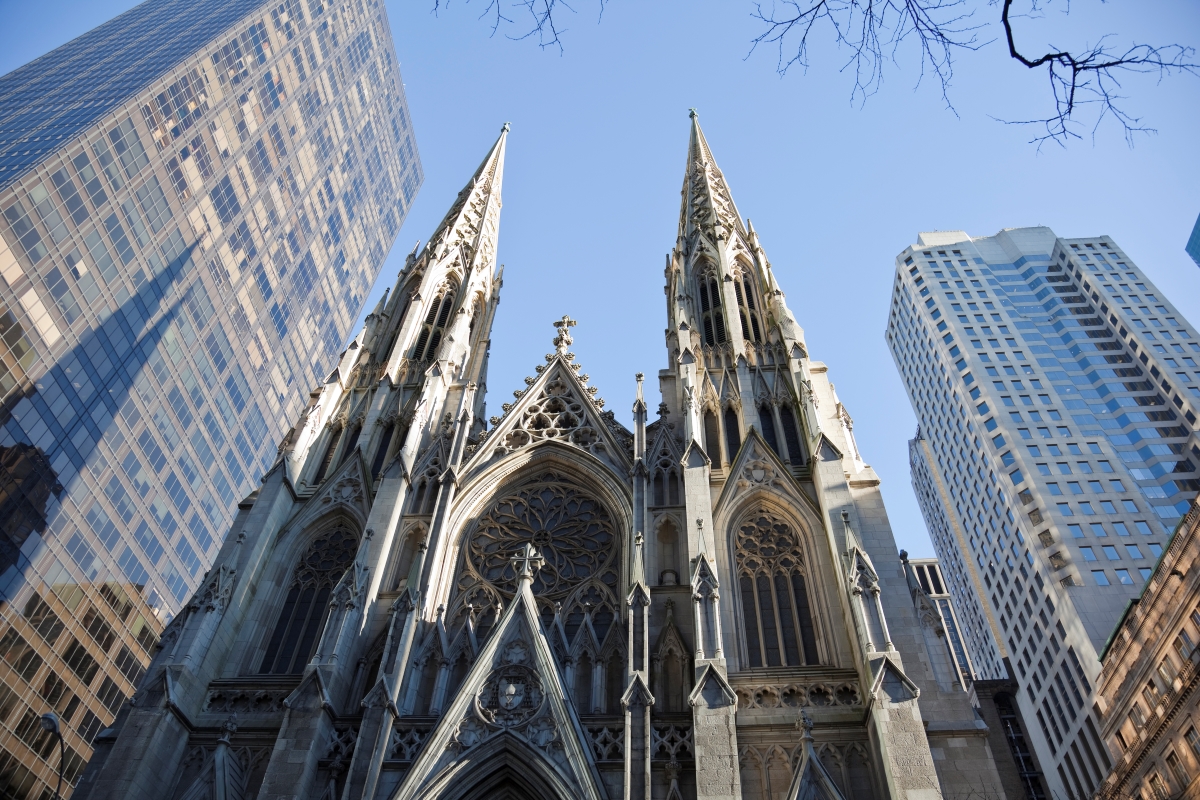 Location: Fifth Avenue in Midtown Manhattan, New York City
Denomination: Roman Catholic
Architecture: Neo-Gothic style, built 1878-1888
St. Patrick's is the seat of the archbishop of the Roman Catholic Archdiocese of New York. It is known for its impressive Gothic Revival architecture and has undergone many restorations. This iconic cathedral can accommodate over 3,000 people and sees over 5 million visitors annually.
2. National Cathedral (Washington, D.C.)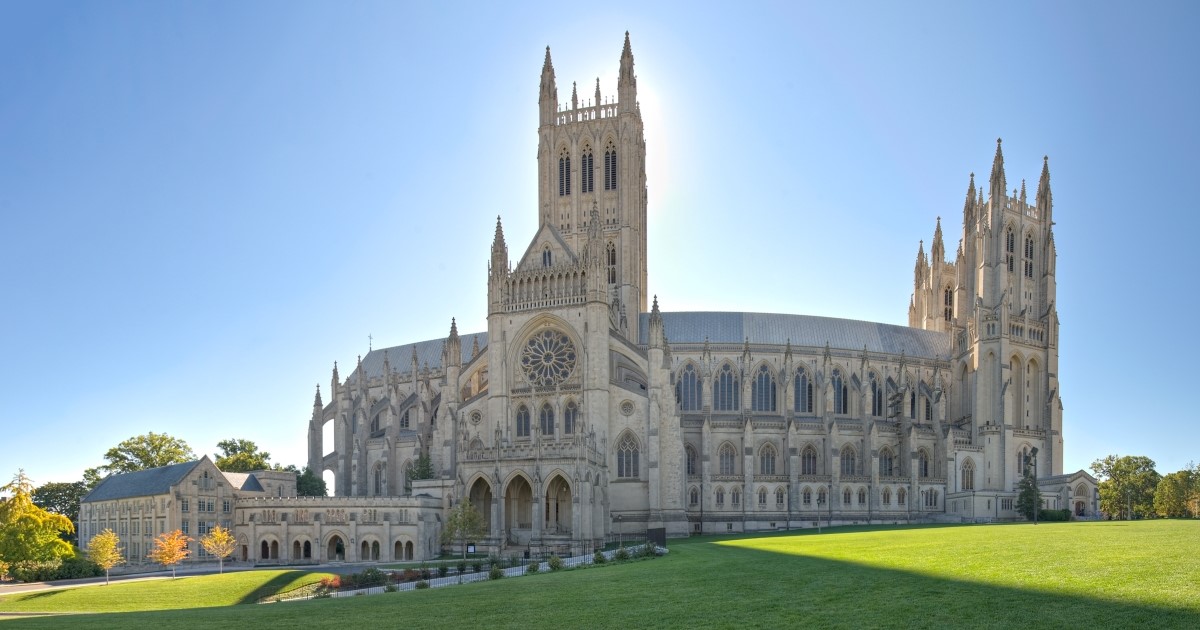 Location: Massachusetts and Wisconsin Avenues in Washington, D.C.
Denomination: Episcopal
Architecture: Gothic style, one of the largest cathedrals in the world
Also known as the Cathedral Church of Saint Peter and Saint Paul, the National Cathedral took over 80 years to complete. It has hosted many national prayer services, such as presidential funerals and the memorial services following 9/11. The cathedral boasts beautiful stained glass windows and a central tower that is the tallest point in Washington, D.C.
3. Chapel of the Holy Cross (Sedona, AZ)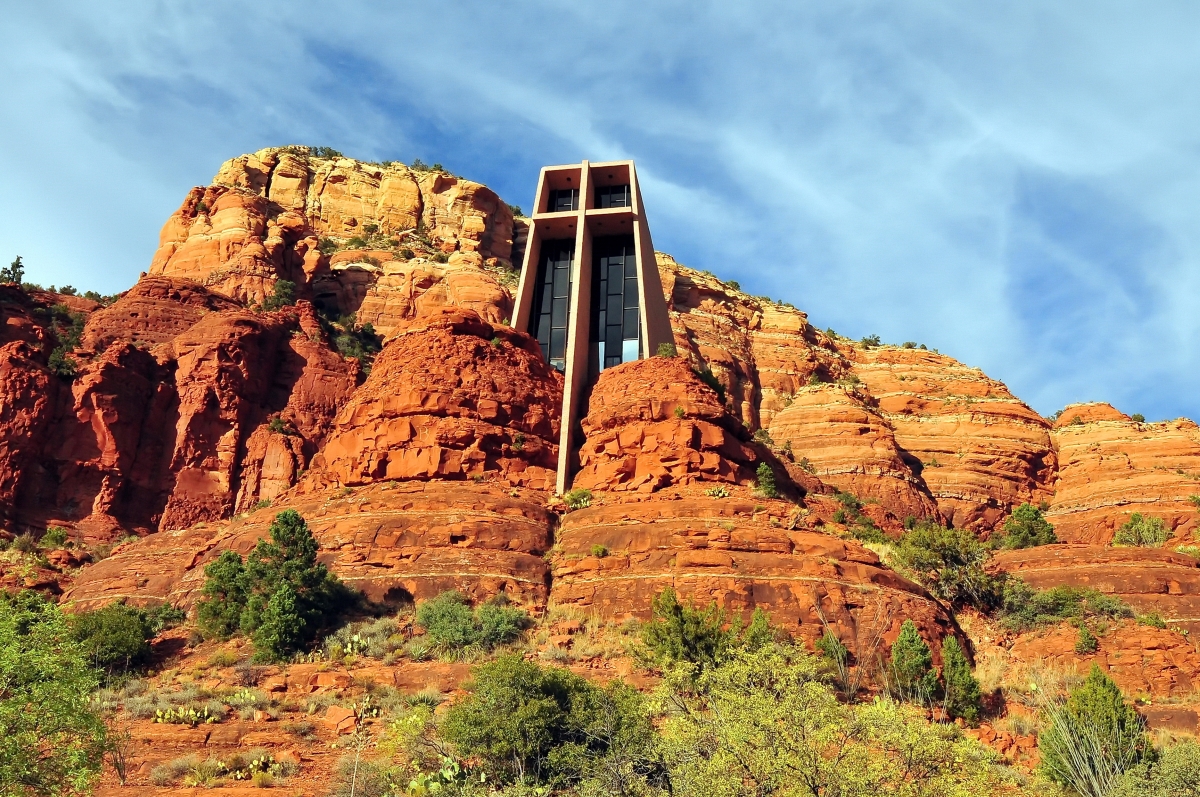 Location: Sedona, Arizona
Denomination: Roman Catholic
Architecture: Modernist-style chapel built into red rock cliffs
This striking chapel was built in 1956 and designed by famous architect Margaret Brunette. The chapel integrates seamlessly into the red rocks of Sedona's beautiful natural landscape. Light fills the chapel through a window behind the altar, which frames the view of rock cliffs outside.
4. Christ Church (Alexandria, VA)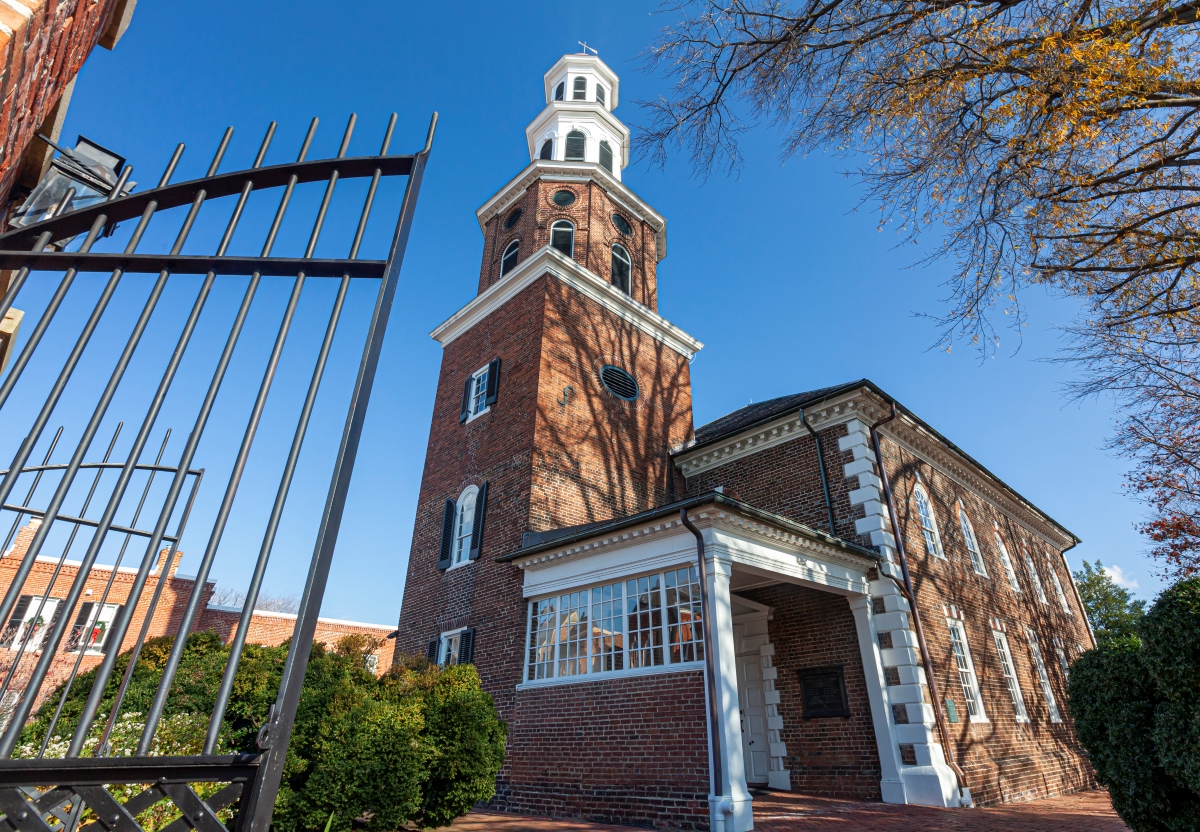 Location: Alexandria, Virginia
Denomination: Episcopal
Architecture: Georgian style, built 1773-1783
Christ Church played an important role in Colonial America. Both George Washington and Robert E. Lee were former parishioners. The church still has a colonial-era communion silver set gifted by British monarch King George II.
5. Fourth Presbyterian Church (Chicago, IL)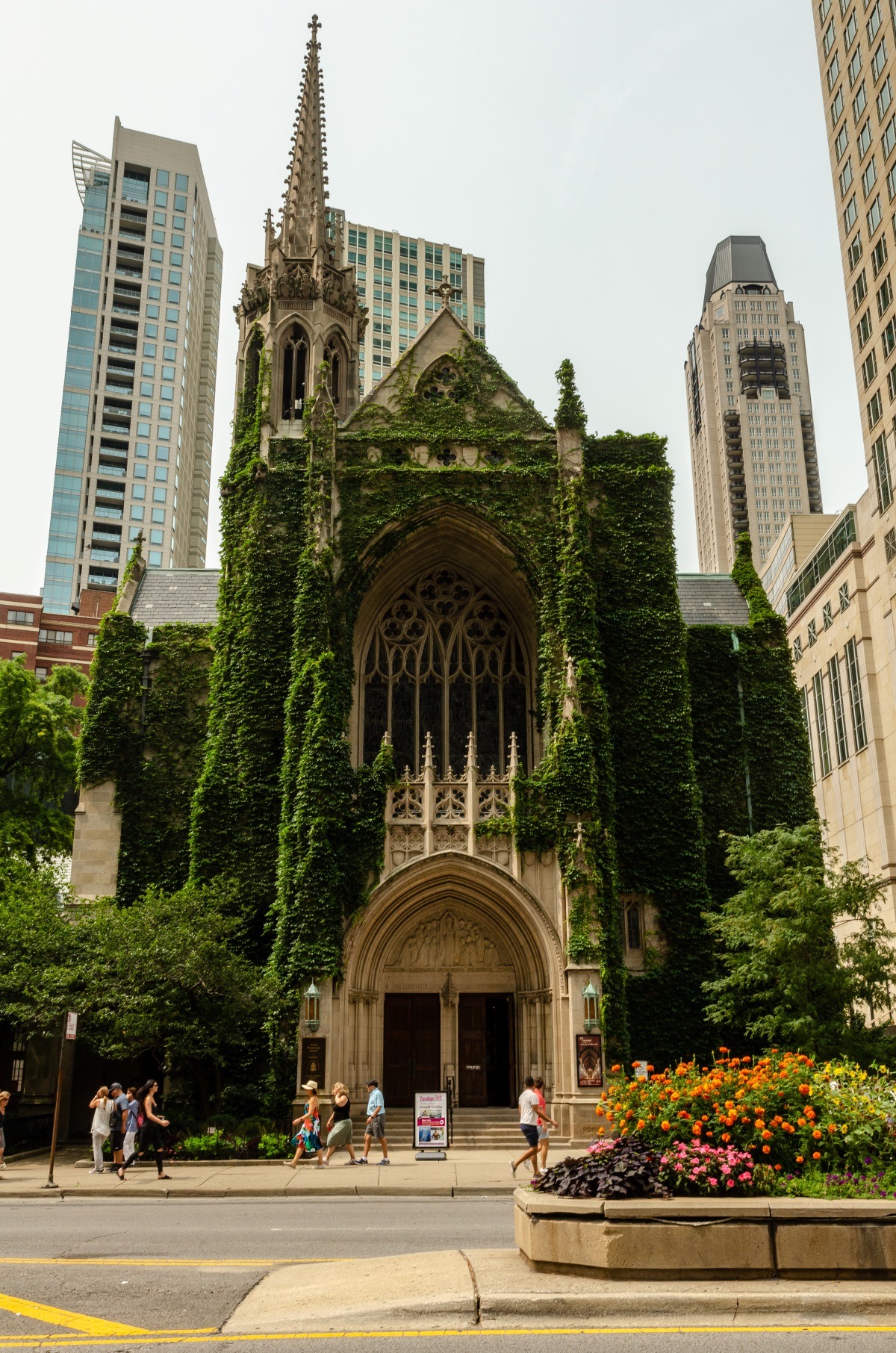 Location: Near Magnificent Mile in Chicago, Illinois
Denomination: Presbyterian Church (USA)
Architecture: Gothic Revival style, built 1912-1914
Fourth Presbyterian Church is known for its grand Gothic architecture, massive 4,000 pipe organ, and ornate stained glass windows. The church has been located on several sites in Chicago throughout its history, moving to its current location in 1914.
6. Cathedral Basilica of Saint Louis (St. Louis, MO)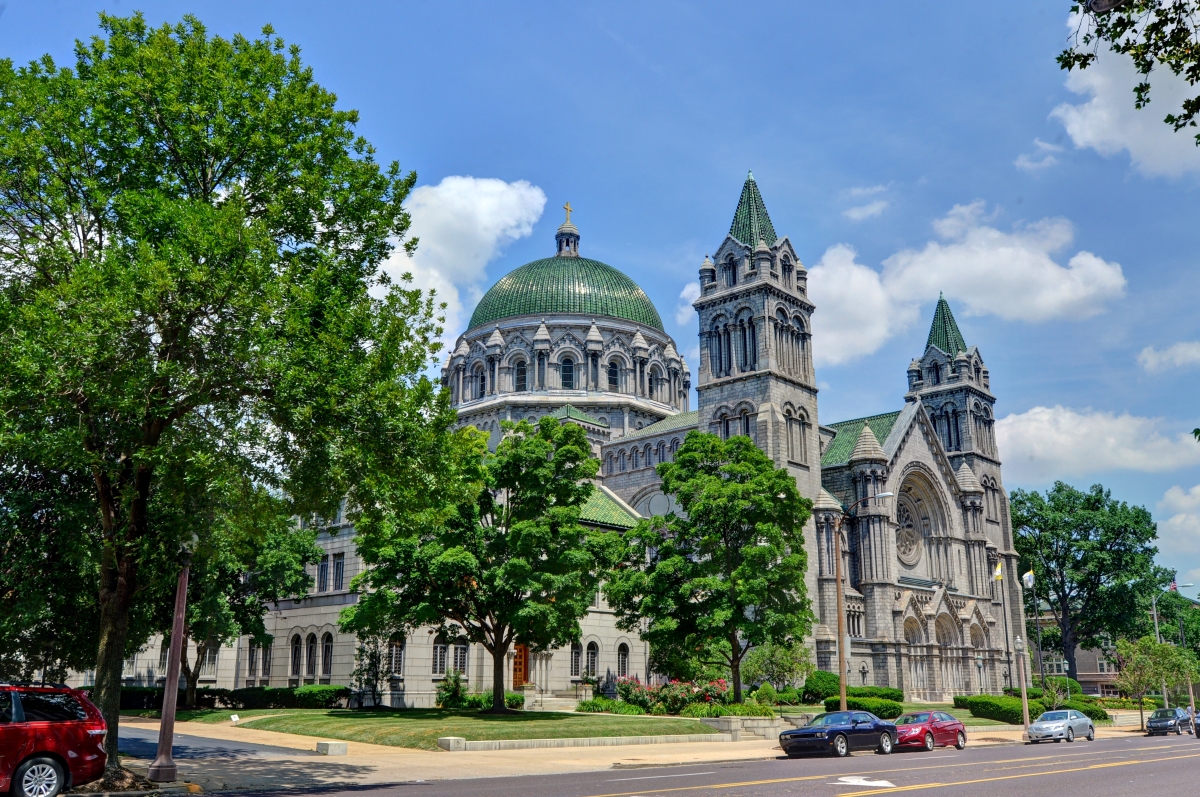 Location: Central West End neighborhood of St. Louis, Missouri

Denomination: Roman Catholic
Architecture: Byzantine-Romanesque revival style with mosaic interior
Cathedral Basilica of Saint Louis was completed in 1914 and features one of the largest mosaic collections in the world (over 41.5 million mosaic tiles). Its colorful mosaic art and architecture make it one of St. Louis's most popular attractions.
7. Cathedral of St. John the Baptist (Savannah, GA)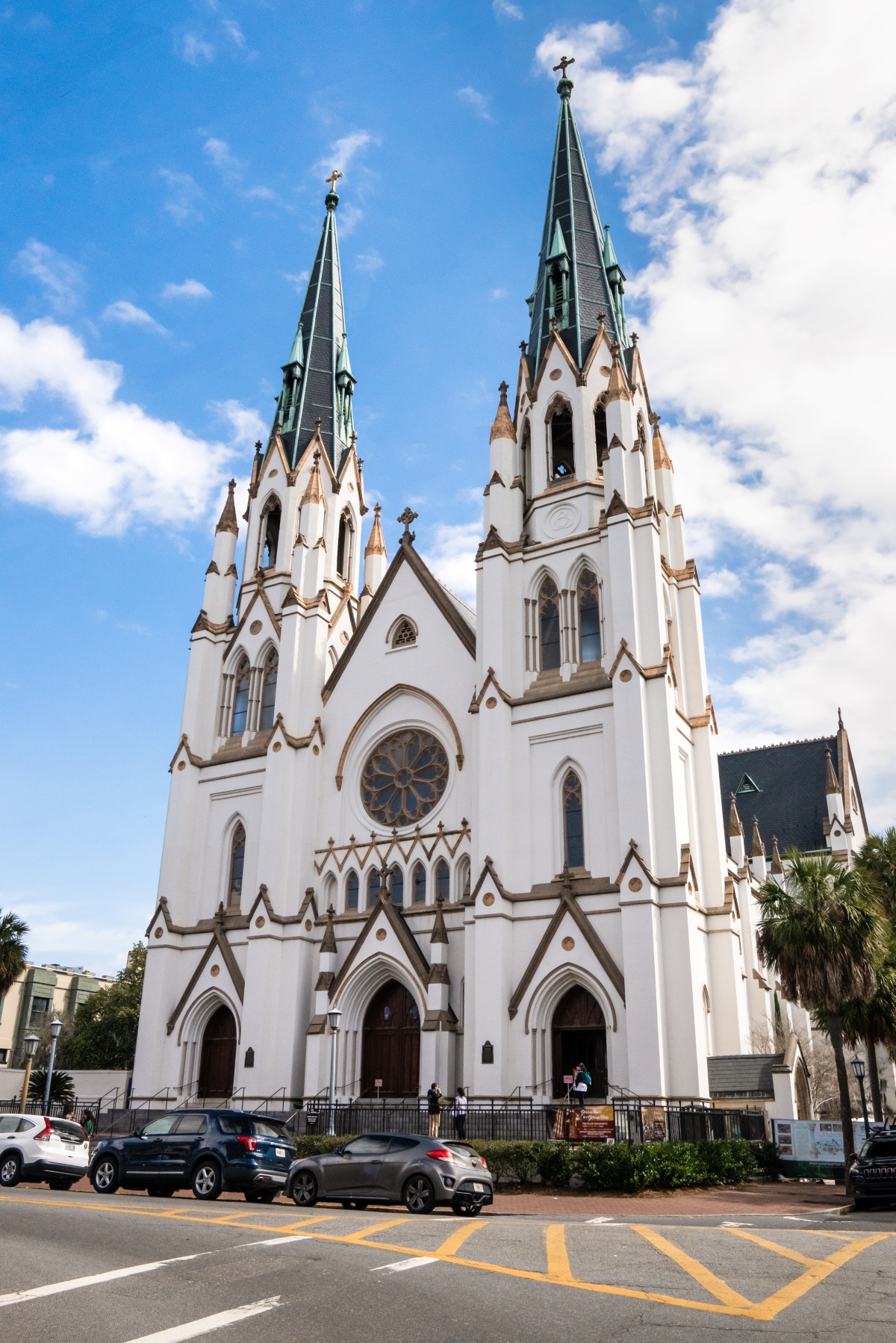 Location: Savannah, Georgia
Denomination: Roman Catholic
Architecture: French Gothic style, built 1873-1896
With its dual spires, stained glass windows, and still-functioning historic organ, the Cathedral of St. John the Baptist is an impressive sight in Savannah's historic district. This cathedral has undergone restoration after damage from hurricanes and fires over the last century.
8. Salt Lake Temple (Salt Lake City, UT)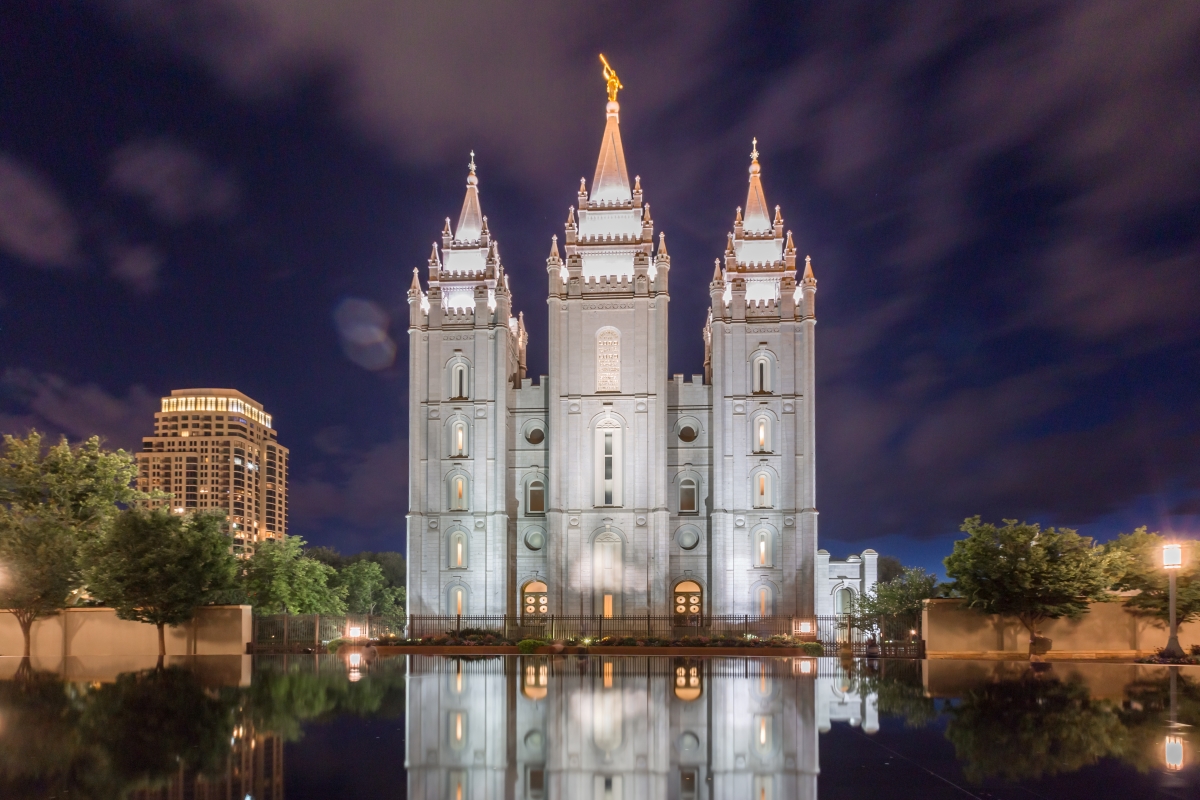 Location: Temple Square in Salt Lake City, Utah
Denomination: Church of Jesus Christ of Latter-day Saints (Mormon)
Architecture: Gothic revival style, built 1893-1893
The Salt Lake Temple took 40 years to complete and was constructed with granite shipped by rail from Utah's Little Cottonwood Canyon. It is the landmark building for the Church of Jesus Christ of Latter-day Saints. While only Mormons can enter the temple, visitors can still admire its elaborate Gothic architecture from the outside.
9. San Xavier del Bac Mission (Tucson, AZ)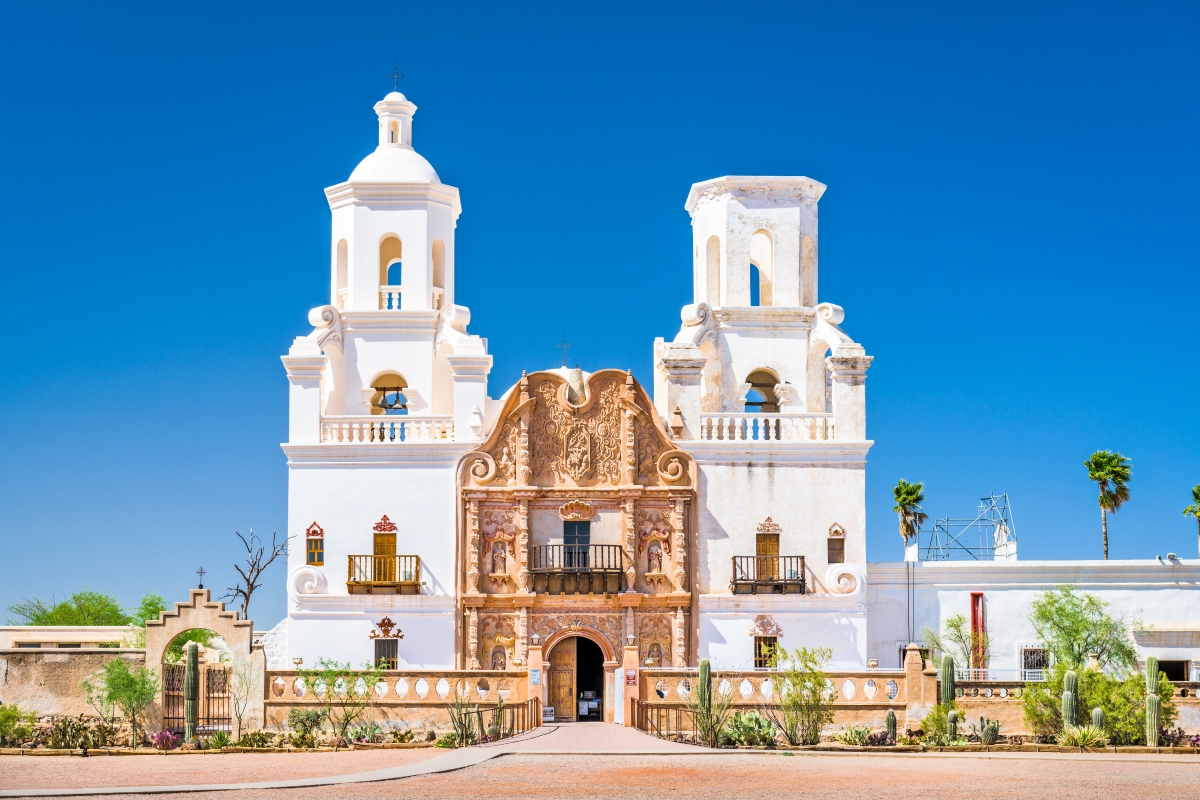 Location: San Xavier Indian Reservation near Tucson, Arizona
Denomination: Roman Catholic
Architecture: Spanish Colonial style, built 1783-1797
This historic mission church combines Spanish and Native American influences in its architecture and decorations. Known as the "White Dove of the Desert," San Xavier del Bac is considered one of the finest examples of Spanish Colonial architecture in the USA. The church is still actively used by the Catholic Tohono O'odham Nation.
Conclusion
Whether conforming to traditional European styles or incorporating local materials and aesthetics, these remarkable churches highlight some of the most architecturally and historically significant places of worship across the USA. Their beauty, history, and continued religious functions make them fascinating places to visit or attend a service. This cross-country look at noteworthy American churches provides only a sampling of the many beautiful churches found from coast to coast.