His reaction is priceless.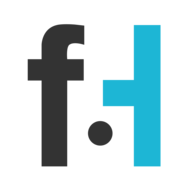 Chris Winters
As parents, we have all sorts of goals for our little ones. We do not wish to put any pressure on them and we doubt that they know…..but we have them!
Some parents might be more worried about academic goals, while others are more into sports. Of course, for most parents, the primary goal is an easy one to understand. They want their children to be as kind as possible.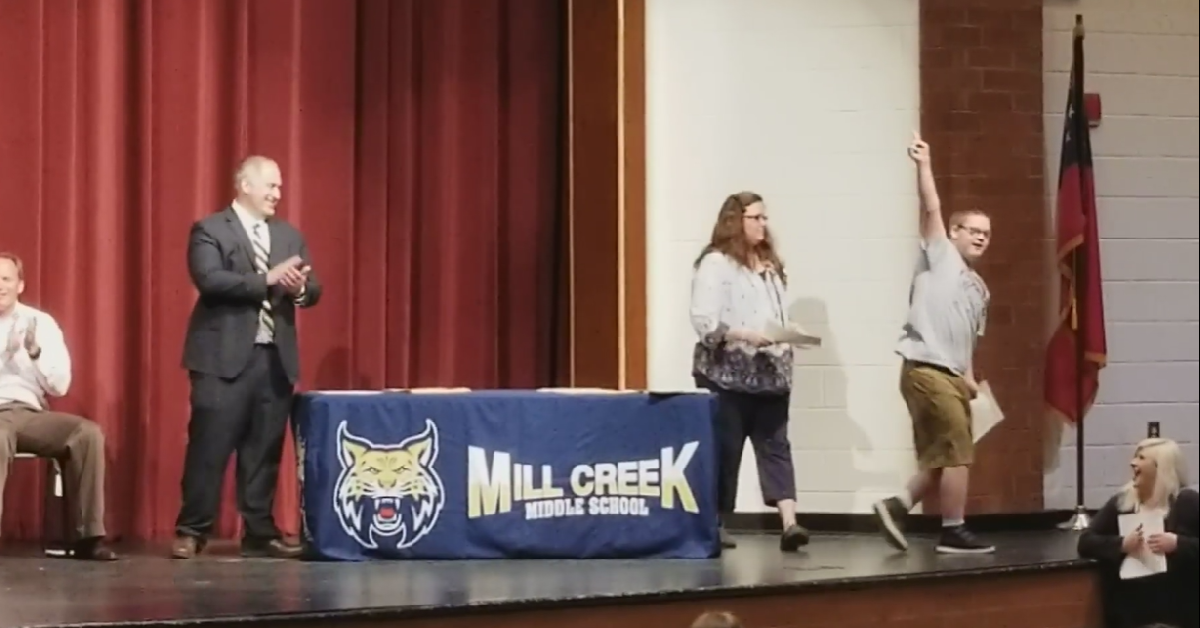 Brenda Page recently had the chance to watch her son achieve a major goal. The best part of all is that she had no idea that it was about to happen. Her son, Christopher, is an 8th grader who was at a special awards ceremony. Brenda watched patiently, watching as all of the other children took home their awards.
This was Christopher's last day in middle school and he was very excited to finally be finished with this part of his academic career. He has Downs Syndrome and loves spending time at school.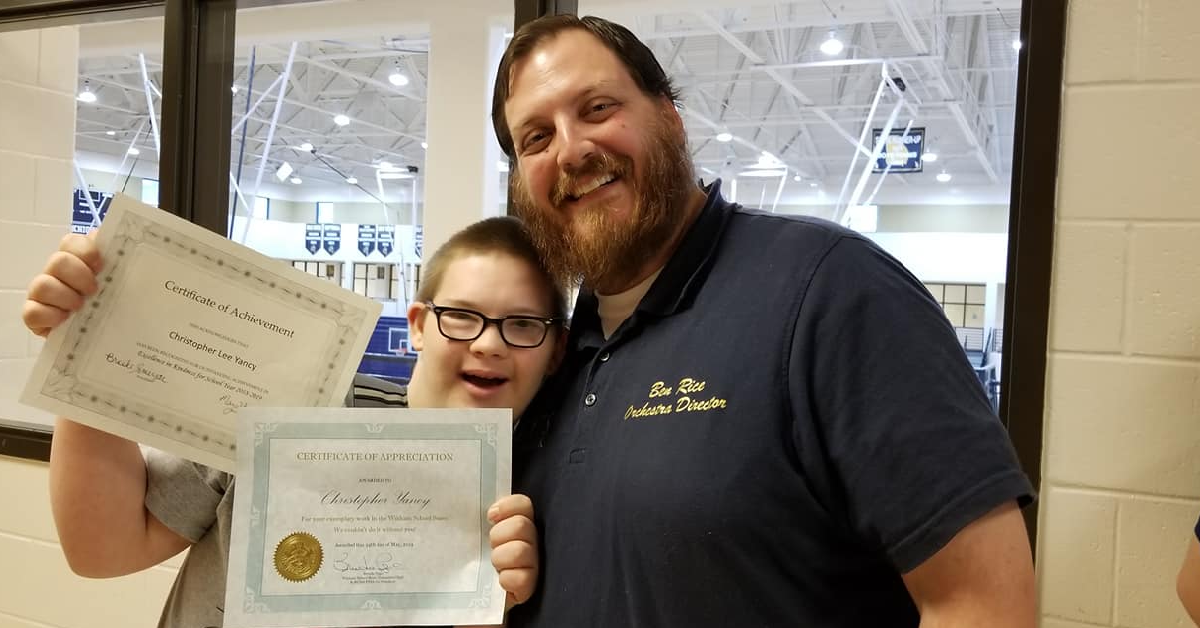 Despite his amazingly kind spirit, Brenda was still stunned by the award that her son received. This young man took home the Kindness Award!
His mother shared the news on Facebook, along with a video of Christopher accepting the award. We are so happy to have had the chance to see it. Once Christopher hears his name, he leaps out of his seat in delight. The joy that this young man is feeling is infectious.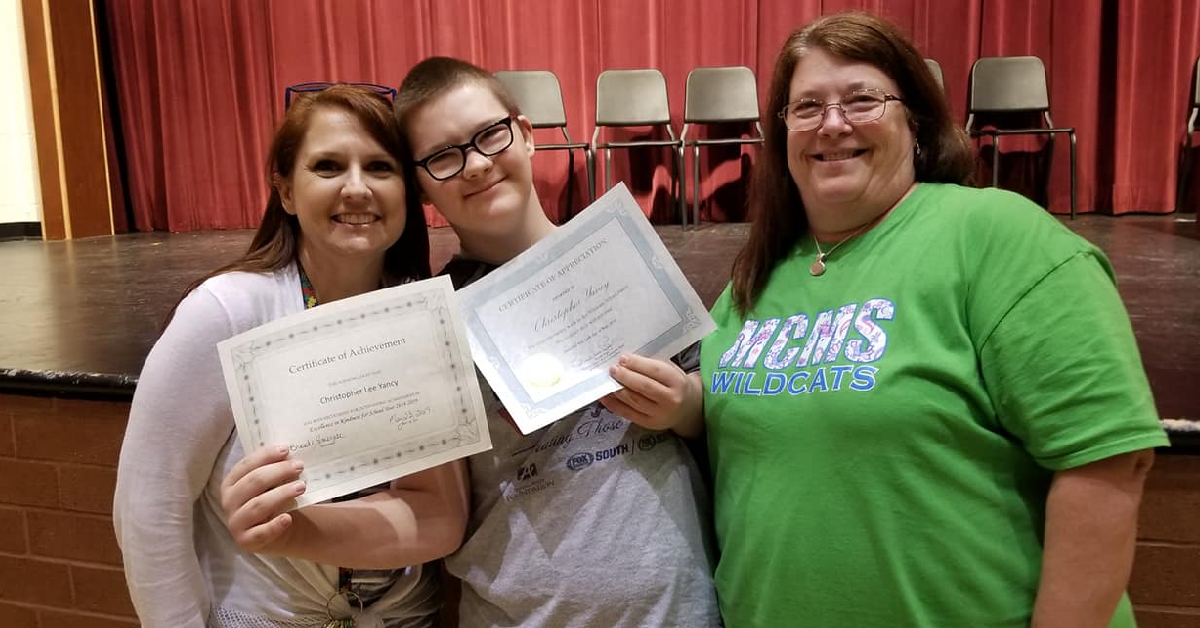 The other students are giving him high fives and he is leaping around on stage. Brenda was the proudest mother in the whole world. Christopher was on cloud nine and so was his mother, rightfully so.
Watch the touching video below:
https://www.facebook.com/1562861725/videos/10213097660827156/
We are glad to see him heading off to high school with a smile on his face. He's going to keep spreading the joy and we hope to see more of him as he grows up.