Take a look inside this gorgeous Martha Washington Colonial home!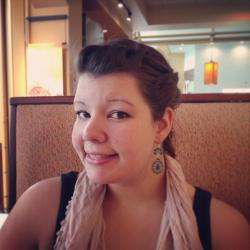 Jessica Griggs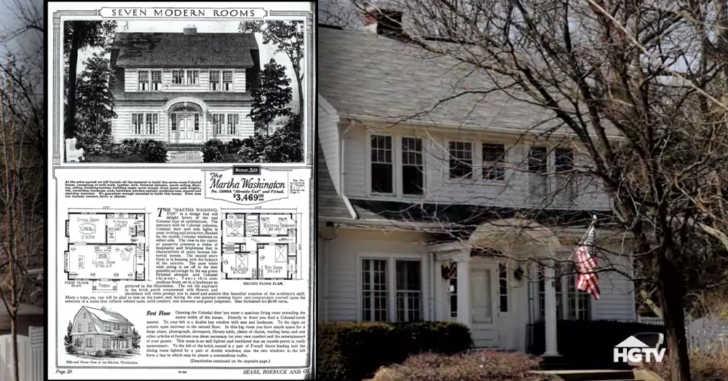 Mary and Matt Birk have a little slice of American history. Their home was built in 1928… and came straight out of a Sears catalog! Back in the day, Sears offered several designs for homes in their catalogs. These mail-order houses were sold from 1908 to 1940, and many of them are still in amazing condition.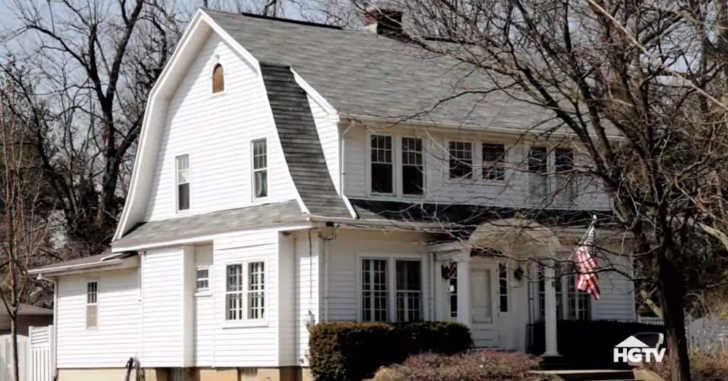 People would pick out their favorite style and Sears would ship a kit with everything necessary to build your own home – plumbing, nails, paint, and all! The kits were mostly delivered by train with specific instructions. Each piece was numbered and organized to fit with the instructions. Amazingly, people really did build these houses themselves!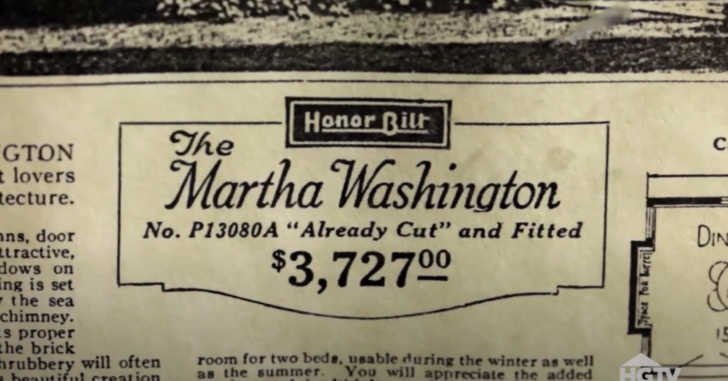 The Birks' home is a Martha Washington, which was one of the pricier homes. It sold for $3,727 back in the 1920s! From the catalog description, "The Martha Washington is a design that will delight lovers of the real Colonial type of architecture… Opening the Colonial door, you enter a spacious living room extending the entire width of the house. Directly in front, you find a massive brick mantel. To your left is a double bay window with a seat and a bookcase."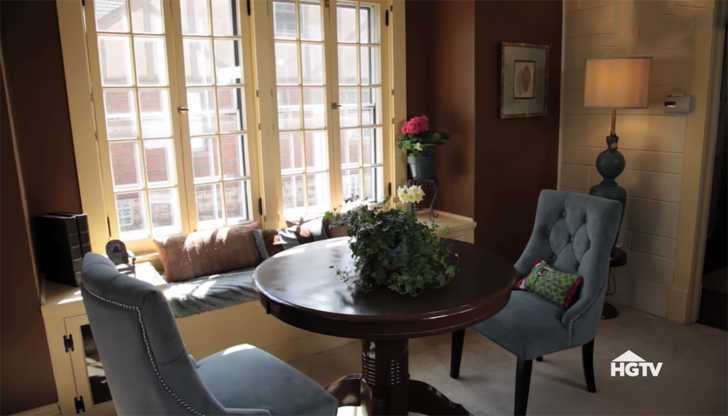 Mary confirms the living room is very spacious and she loves the natural light from the double bay window. She says her favorite part about their home is the feel. "It's not fancy, it's just charming, pure and simple." Mary shows us the leaded glass in her built-in cabinets as well as her favorite reading spot – on the bench in the bay window.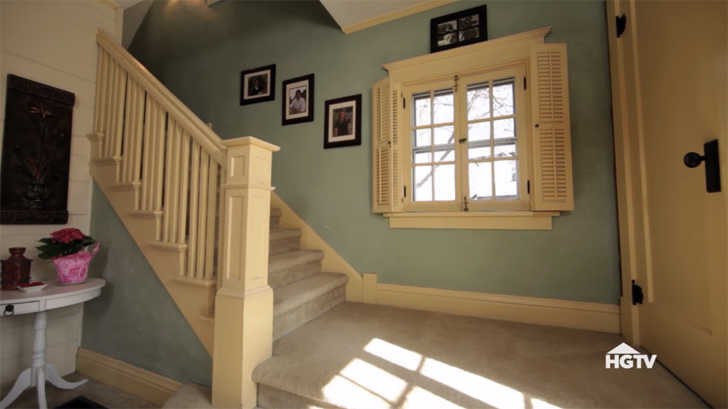 My favorite part about these mail-order homes is the description in the Sears catalog. They go into great detail describing what you're getting and also giving you lots (and lots) of ideas on how to fill your space. "…In this big room, you have ample space for a large piano, phonograph, davenport, library table, plenty of chairs, reading lamp, and any other articles of furniture you deem necessary for your own comfort and the entertainment of your guests."
Get the full tour of this beautiful, iconic home in the video below!