From the faithful presentations to the dramatic embellishments, these 12 actors have portrayed the Son of God on screen!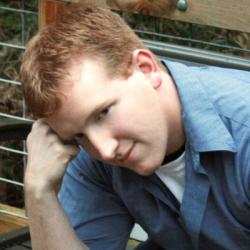 Michael Harrell
Within a couple years of Jesus' death and resurrection, stories were cropping up about him – so many, in fact, that the apostle John wrote that "were every one of them to be written, I suppose that the world itself could not contain the books that would be written" (John 21:25). And it kept going, moving into fiction from the gnostic gospels in the early centuries to Dante's epic poetry in the renaissance up to Ben Hur in the late 1800s and Anne Rice's work today.
Obviously, today, that means movies – from the faithful presentations to the dramatic embellishments, some of Hollywood's greatest films have been biblical epics. These 12 actors have portrayed the Son of God, and they're great!
Brian Deacon
Jesus (1979)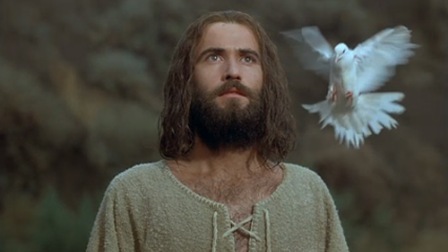 In 1945, Bill Bright wanted to finance a biblicaly accurate and entertaining movie centering on the life of Jesus. He never made it, instead founding Campus Crusade for Christ in 1951, but by the mid-1970s, the time had come. Deacon's performance has been translated into over 1,200 languages and viewed literally billions of times.
Jeffrey Hunter
King of Kings (1961)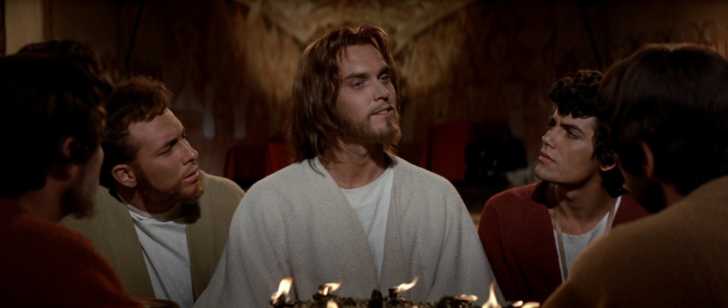 Released to negative reviews in 1961, King of Kings was panned for the narrative that went on around Jesus without building the character of Jesus himself. It was also the first Hollywood movie that actually showed Jesus face. Since the 60s, the film has grown in popularity and critical acclaim.
Henry Ian Cusick
The Gospel of John (2003)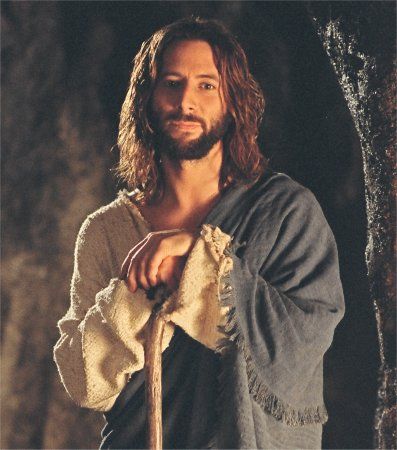 In 2003, Christopher Plummer narrated the events of John's Gospel with Henry Ian Cusick portraying Jesus. The entirety of the film is lifted from the Good News translation of the Bible (Today's English Version), with no additions from Matthew's, Mark's or Luke's gospels, and also zero removals. Nearly three hours long, it is a perfectly faithful telling of one book in its entirety.
Claude Heater
Ben-Hur (1959)
Alongside The Ten Commandments, Ben-Hur is one of Charlton Heston's biblical epics and among his most memorable roles. Unsung and almost entirely unseen is American opera singer Claude Heater, who was cast for the role of Jesus – but you never see his face, just his hands aiding the Jewish slave Judah, or his back on the way to the crucifixion.
Christain Bale
Mary, Mother of Jesus (1999)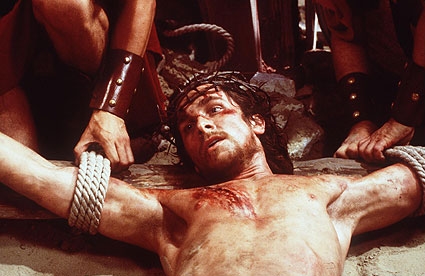 From his birth through his ministry and onto his death, Jesus' mother was there, and this 1999 made-for-TV film tells Christ's story through the eyes of his mother, emphasizing the human relationship and role Mary played in his life. Portraying Jesus? Batman-famed Christian Bale is the original superhero offering salvation from evil.
Jim Caviezel
The Passion of the Christ (2004)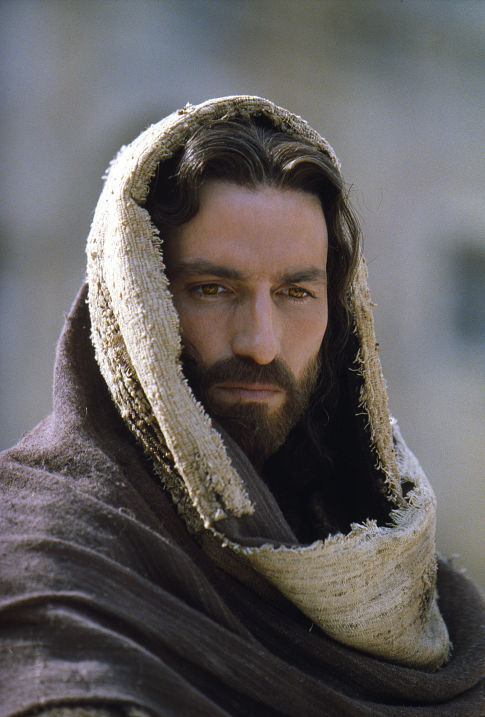 In 2004, Mel Gibson's painstaking "holy fiction" chronicled Jesus' last hours, from Gethsemane to the grave. The Passion was shot with extreme fealty to the time, place and traditions, even using original languages, and digitally altering Jim Caviezel's blue eyes into a more likely semitic brown. Jim's portrayal of Jesus is one of the highest grossing movies of all time, and a testament to just what Christ suffered.
Diogo Morgado
Son of God (2014)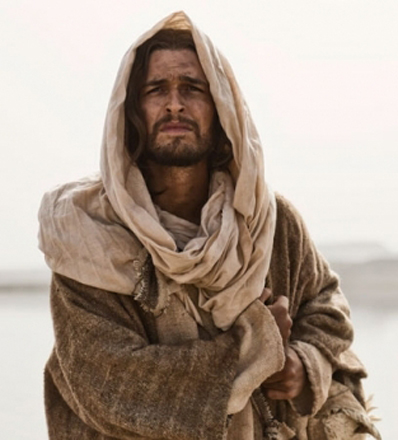 In 2013, Roma Downey and Mark Burnett in partnership with The History Channel to bring the sweeping arc of scripture to millions of television. The Bible miniseries selected texts from the Old and New Testament, and to David Morgado went the honor of portraying Jesus on film. His performance was recut with some deleted scenes to portray the fullness of Jesus' ministry for the film Son of God released in February 2014.
Chris Sarandon
The Day Christ Died (1980)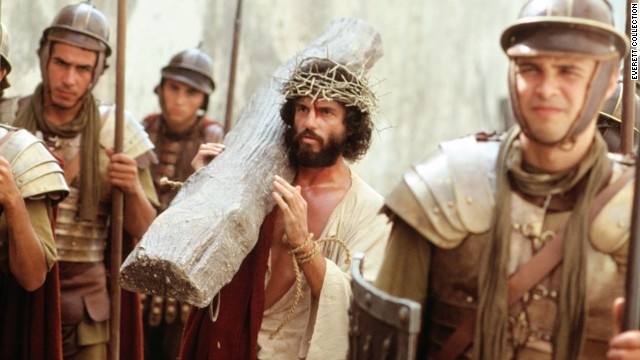 Based on Jim Bishop's 1957 book of the same title, The Day Christ Died was a made-for-TV movie put together by CBS for the Easter season of 1980. Better known for portraying the evil Prince Humperdinck in 1987's classic family favorite The Princess Bride, Chris Sarandon portrayed Jesus in his final 24 hours (at least prior to the Resurrection).
Max von Sydow
The Greatest Story Ever Told (1965)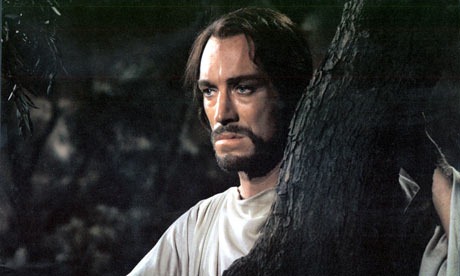 George Stevens' sweeping epic of Jesus' ministry, death and resurrection was a critical and commercial flop. Based on a book by Fulton Oursler (the book itself, obviously, based on the Gospel accounts), the film was over $2 million in the red before a single scene had been shot. Stevens' huge cast included cameos by well known actors, but Jesus was awarded to Ingmar Bergman's dramatic star Max von Sydow. The Swede would go on to play many more memorable roles and garner Academy nominations, but Jesus was his first appearance in an English language film.
Ralph Fiennes (voice)
The Miracle Maker (2000)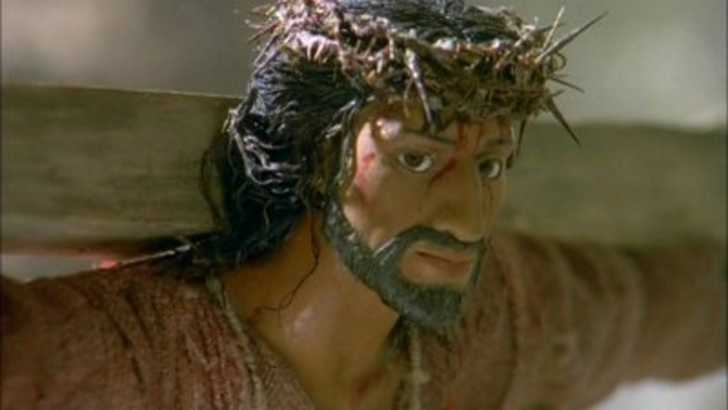 Told from the view of Jairus' daughter (of Mark 5, Matthew 9 and Luke 8), the stop-motion claymation The Miracle Maker used traditional, hand-drawn cartoons to show flashbacks and illustrate Jesus' parables. Ralph Fiennes, better known as Lord Voldemort in the Harry Potter series or the new M of the James Bond franchise, offered the voice of Jesus, telling stories and performing miracles.
Jeremy Sisto
Jesus (1999)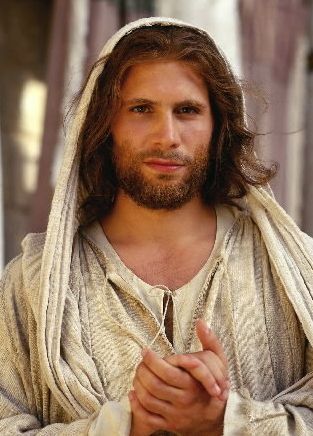 With an all-star cast including Jacqueline Bisset, Debra Messing and Gary Oldman, this 1999 made-for-TV film brought a certain humanity to the incarnation, with Jesus' sad at Joseph's funeral, playfully throwing stones into the Sea of Galilee, dancing at the wedding at Cana and more. The narrative contains a blend of episodes from all four gospels. Playing Jesus was Jeremy Sisto, known for his work on Six Feet Under, Suburgatory and Law & Order.
Robert Powell
Jesus of Nazareth (1977)
A joint production of BBC and legendary Italian director Franco Zeffirelli, Jesus of Nazareth premiered as a miniseries under fire from Bob Jones and thousands of followers. Robert Powell's Jesus delivered a stirring performance against Zeffirelli's trademark landscapes, attempting to flesh out the characters by developing Judas, Matthew, Simon and Barabbas.
SKM: below-content placeholder
Whizzco for FHB