Let these powerful passages dwell in your soul this Easter!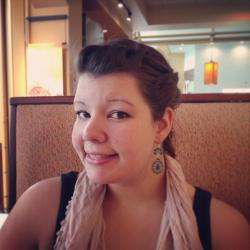 Jessica Griggs
Easter will be here before we know it. Everyone celebrates differently, with some of us observing lent while others simply focus their attention on the death and resurrection of Christ during their Bible studies and prayer time. Still others might be new to the faith, or perhaps returning to the faith after years of being away.
No matter where you're at in your faith journey, the truth of Jesus' saving work is for you! Without the sinless life Jesus led, his sacrifice on the cross, and his triumph over death itself, our faith is meaningless. That's why Scripture is so important. There are a dozen different ways to observe this holiday, but as long as we're coming back to the Bible and the timeless truths of God, we can't go wrong.
Here are 10 beautiful scriptures you can pray through this Easter. Let these words resonate in your soul and become the meditation of your heart!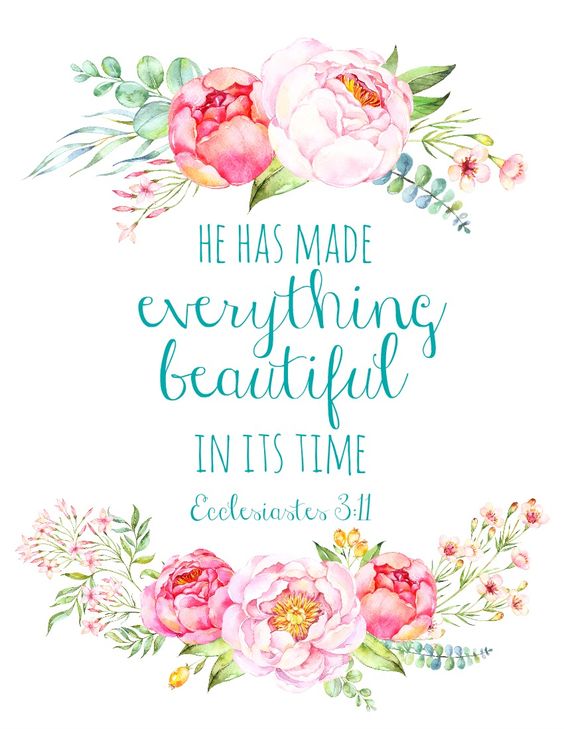 This may not be your typical Easter scripture, but I love this Old Testament verse in the context of the cross. Who, besides God, could have seen the unfathomable beauty in such a gruesome death? Who, besides God, could comprehend the timing of it all? Easter morning, when the tomb was discovered empty, is the ultimate fulfillment of everything being made beautiful in time.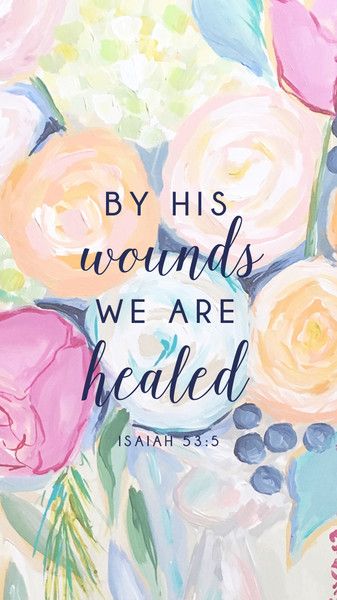 "But he was pierced for our transgressions; he was crushed for our iniquities; upon him was the chastisement that brought us peace, and with his wounds we are healed."
Isaiah is full of prophecies of Christ's coming, his death, resurrection, and even his second coming. The words of Isaiah 53:5 are a clear example of God's plan long before it came to fruition. Christ's death on the cross was never "Plan B," as hard as that is to comprehend at times.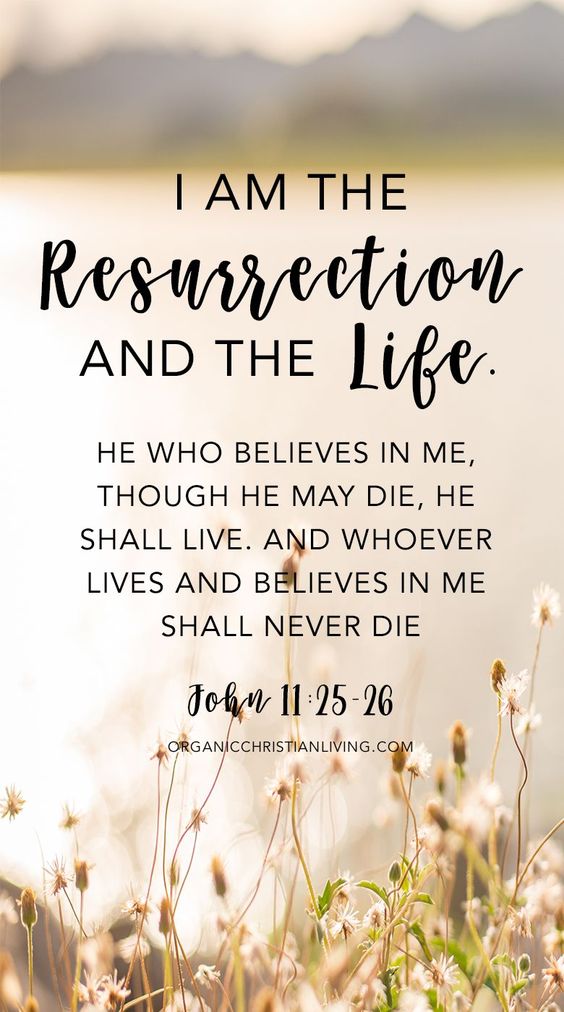 Amen! It's so easy to get weighed down by big scary things in our lives, and even the little, everyday things. The kids are fussy, the laundry hasn't been done in weeks, your aging parents need more and more care every day, the list goes on and on. Easter is a great time to get perspective on the trials in our own lives. Jesus is the resurrection. He is the life. He has power over death and he cares deeply about what troubles us.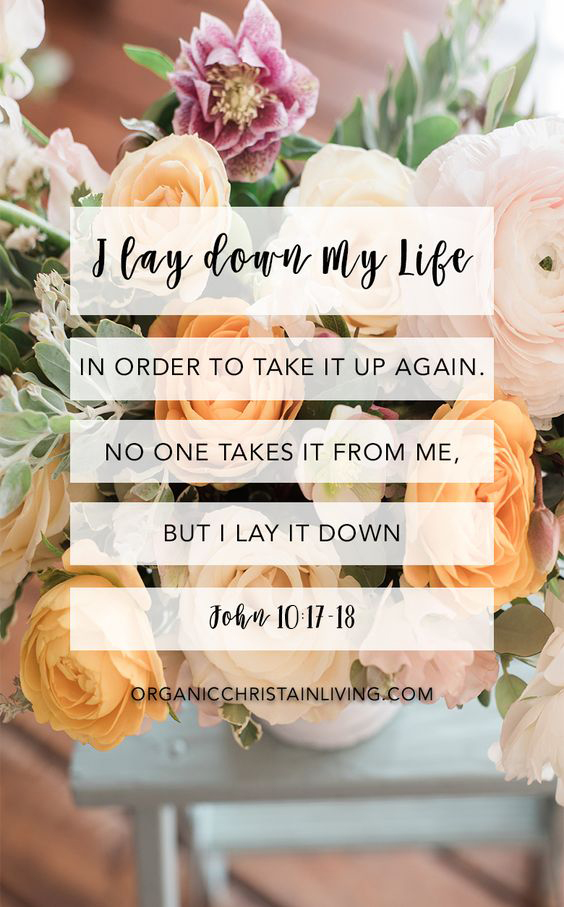 "For this reason the Father loves me, because I lay down my life that I may take it up again. No one takes it from me, but I lay it down of my own accord. I have authority to lay it down, and I have authority to take it up again. This charge I have received from my Father." – John 10:17-18
This is such a powerful passage of scripture. So often we get the picture of Jesus being a victim – and he certainly was treated horrifically and unjustly. However, Jesus had all the power and strength of the Father and he could have defended himself. Yet, his love was great enough that he pushed aside his power and authority to die a painful death.
Romans 8:11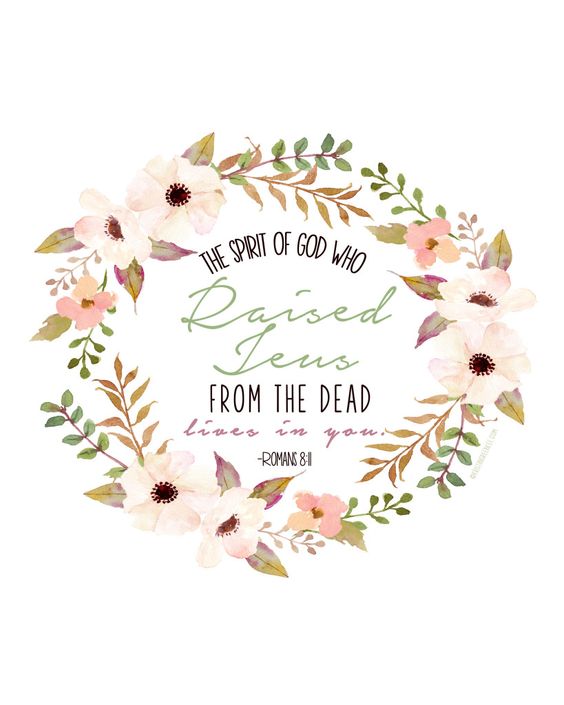 "But if Christ is in you, although the body is dead because of sin, the Spirit is life because of righteousness. If the Spirit of him who raised Jesus from the dead dwells in you, he who raised Christ Jesus from the dead will also give life to your mortal bodies through his Spirit who dwells in you."
Read that again! The same power in Christ is alive in you!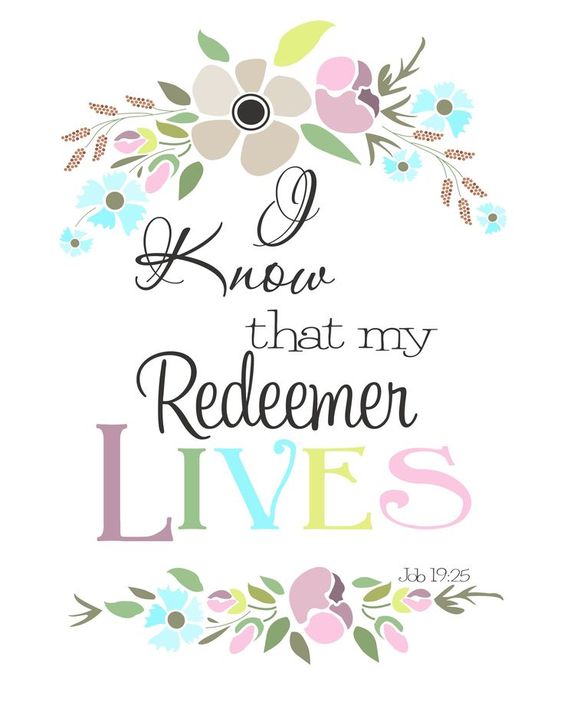 What an incredible declaration! Even more so considering this passage is from Job, who experienced the devastating loss of family, friends, possessions, and even his own health.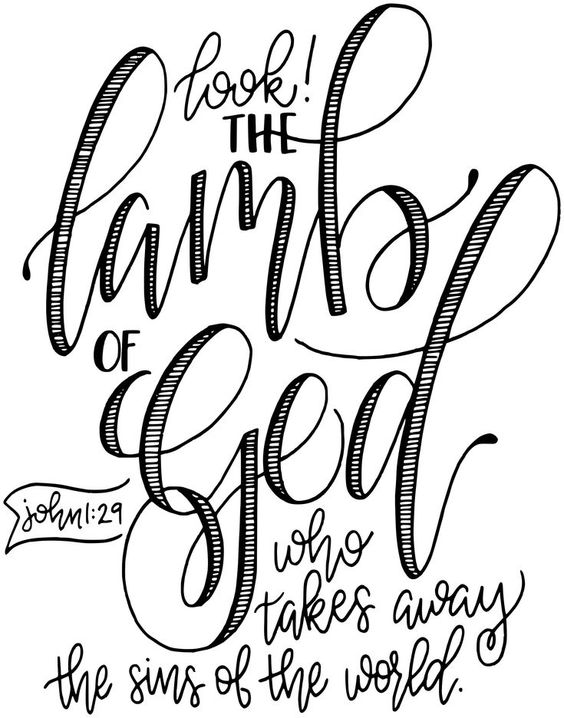 Amen to that! John the baptist said those words, and how right he was. His statement was made while Jesus was still alive on earth, but how much more confidence do we have knowing that Christ died, rose again, and now sits at the right hand of God?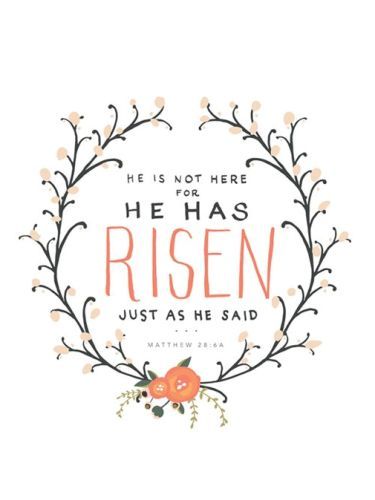 "But the angel said to the women, 'Do not be afraid, for I know that you seek Jesus who was crucified. He is not here, for he has risen, as he said. Come, see the place where he lay. Then go quickly and tell his disciples that he has risen from the dead, and behold, he is going before you to Galilee; there you will see him. See, I have told you.'" – Matthew 28:5-7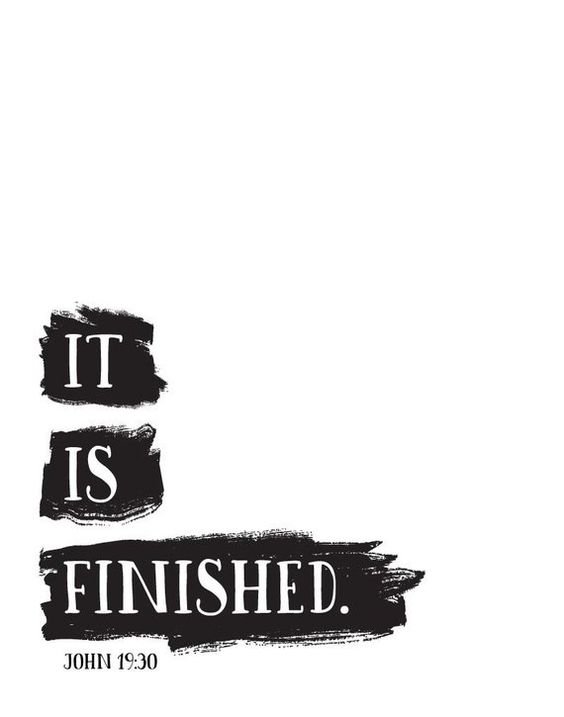 "After this, Jesus, knowing that all was now finished, said (to fulfill the Scripture), "I thirst." A jar full of sour wine stood there, so they put a sponge full of the sour wine on a hyssop branch and held it to his mouth. When Jesus had received the sour wine, he said, "It is finished," and he bowed his head and gave up his spirit." – John 19:28-30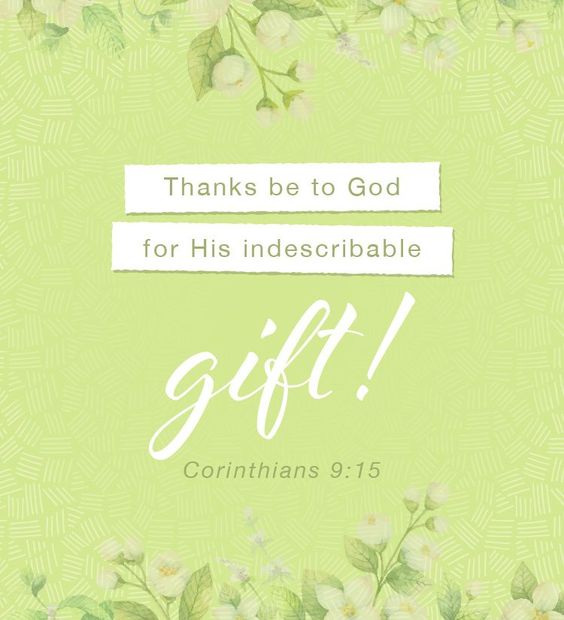 "He who supplies seed to the sower and bread for food will supply and multiply your seed for sowing and increase the harvest of your righteousness. You will be enriched in every way to be generous in every way, which through us will produce thanksgiving to God… They will glorify God because of your submission flowing from your confession of the gospel of Christ, and the generosity of your contribution for them and for all others, while they long for you and pray for you, because of the surpassing grace of God upon you. Thanks be to God for his inexpressible gift!" – 2 Corinthians 9:10, 13-15