There is nothing more important to us than being recognized and accepted by others. To know that we are loved, empowers us to do good to ourselves and to others.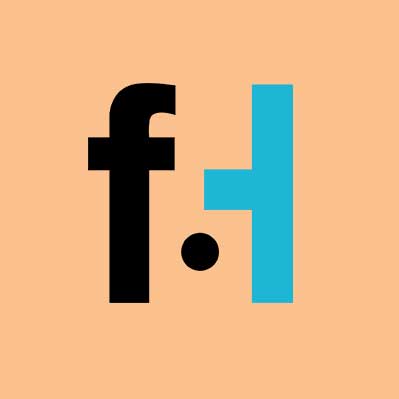 FaithHub

There is nothing more important to us than being recognized and accepted by others. To know that we are loved, empowers us to do good to ourselves and to others. This is what makes our lives meaningful. This is what God is telling us here in this passage from Isaiah. ʺDo not fear, for I have redeemed you, I have called you by name: you are mine…ʺ God recognizes us from the moment of our conception, forever. God accepts us, as we are, and his love for us is so great that he freely and willingly redeems us from our sins, and calls each of us by our own unique name. He knows and loves us personally, intimately, completely.
How sad it is, then, that we so often fail to recognize, to accept and to love others in the same way. How often do we fall into the habit of ridiculing others seeing them, or understanding them, only in the abstract. When we do this they are no longer a real person to us. We may even think of them as less than a person to us. When this happens, we lose the capacity for empathy, even sympathy for them. Worse yet, we lose the capacity to, ʺlove our neighbor as ourselves.ʺ When we develop the habits of ridicule and scorn we can easily fail in the primary act of love that God calls us to—forgiveness. We fail in our duty to obey God's commandments.
[content-ad]
In John's first letter, he tells us, ʺWhoever says, 'I know him,' but does not keep his commandments, is a liar, and the truth is not in him. But whoever keeps his word, the love of God is truly perfected in him.ʺ (1 John 2: 4-5) O, how often we are liars! Still, in the verses before this, John also tells us something that is equally important. ʺBut if anyone does sin, we have an Advocate with the Father, Jesus Christ the righteous one. He is expiation for our sins, and not for our sins only but for those of the whole world.ʺ (1 John 2:1-2) Yes, we fail in our duties to one another and to God. Yes, we say we know him, but we do not always keep our word and in doing so we cause injury, knowingly, or unknowingly. There is no truth in us in those moments. But God has given us a conscience to come to know right from wrong. When we learn to listen to it more and more, we come to realize that it is God whispering in us. He is calling our name. He is recognizing us, accepting us, loving us, and challenging us to do the same for one another. When we realize that God has not only forgiven our sins, ʺbut those of the whole world,ʺ how can we treat others differently than we wish to be treated ourselves?
When we grow ever more deeply in our Christian faith, in our understanding and our love for God, we desire, more and more, to live in imitation of his Word, Jesus Christ. When we do this, when we begin to see all others through the eyes of Jesus, we begin to live in accord with his commandments more freely, more willingly, and the love of God begins to be ʺtruly perfected in us.ʺ Then we no can no longer see the other in the abstract. We can no longer judge them from a place of false superiority. We are no longer able to sin against them through ridicule. Indeed, we begin to love them enough to forgive them, or, even more mysterious, to ask them for their forgiveness for any harm we may have done to them.
When we begin to live our Christian faith in this way we can know, as Isaiah tells us, ʺWhen you pass through waters, I will be with you; through rivers, you shall not be swept away. When you walk through fire, you shall not be burned, nor will flames consume you. For I, the Lord, am your God, the Holy One of Israel, your savior.ʺ God knows how difficult it can be to live Christ-like lives in this world. He knows because he entered into it in Jesus. He did that because he recognizes us, because he accepts us, because he loves us. He is telling us here in Isaiah, that when it becomes difficult for us, when we feel like we are drowning, in danger of being swept away by the temptations of this world, we can know and believe that God will be there to give us the graces we need. When we turn to him with our whole heart, our whole mind, our whole soul, and with our whole strength, God will never fail us. He is our redeemer then, now, and forever. Let us, then, live in faith, hope, and love toward ourselves and toward all others. In doing so, we will be praising God with our very lives every day.
SKM: below-content placeholder
Whizzco for FHB