It is prayer that unites us intimately with God who is the source of all grace, who is the love that gives meaning to all that is good, true and beautiful.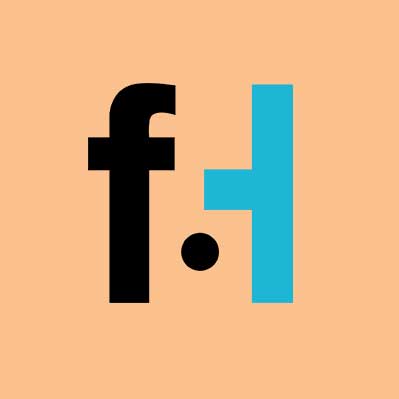 FaithHub
Life is difficult. There are so many choices that we have to make and and so many responsibilities. It can seem, at times, that we are overwhelmed with the seeming complexity of it all. We would like things to be simple, but in the really big decisions and actions of our lives, very few, if any things, are really simple. Today's devotional passage from Romans chapter 12 comes in the middle of Paul's reflection on the behaviors of mutual love that Christians should live by in the world. He writes: "Be joyful in hope, patient in affliction, faithful in prayer."
Let us take a look at each of the three suggestions. First, Paul tells us to, "Be joyful in hope." The truth is that, if our hope is founded on our faith in Jesus Christ, joy will be the natural consequence of our hope. If we have truly entered into the life of Christ, he will be with us, indeed, he will be in us, in everything that we do. Our hope, then, will be enlightened and encouraged by Christ himself. We will begin to see the world and our neighbors through Christ's eyes. The clouded veil of our worldly philosophies will be lifted from our eyes and we will become more and more able to see clearly the divine goodness and the infinite dignity that God breathed into each and every one of us and the moment of our conception. If we could "see" like this, would not our souls be bursting with joy? Christ-infused hope like this is the mother of joy.
The middle suggestion roots us back into the reality of the broken and suffering world in which we live and breathe: "[Be] patient in affliction." As much as we may try, we know that we cannot avoid affliction in this life. This is one of the reasons for why life is difficult. We are vulnerable to all manner of afflictions. We are susceptible to diseases of every kind from the simple to the deadly, from the physical to the emotional. And, ultimately, we are afflicted by death itself. Since suffering is at one level or another, unavoidable, we are inevitably confronted with the question: "What is the meaning of suffering?" Christ himself gives us an answer to this existential question. Jesus' suffering and death on the cross, bearing the whole weight and sorrow of our sins in his body, was the cause of our redemption from sin and death. His suffering gave a transcendent meaning to our earthly suffering. With faith in Jesus Christ, we can choose to patiently endure our suffering, joining it to that of Jesus. In doing this we will be loving others as he loved us in a most unique and powerful way. Suffering like this is full of meaning. It is hard to do, but if we do this believing in Jesus Christ, we will obtain the graces we need to patiently endure our afflictions, and graces from God will flow through our suffering for the good of others. This is truly meaningful.
Finally, we are told by Paul to: "[Be] faithful in prayer." And this is the source of everything else. It is in our faithful, regular prayer life that we find the reasons for our hope and our patience in affliction. It is prayer that unites us intimately with God who is the source of all grace, who is the love that gives meaning to all that is good, true and beautiful. It is in prayer that we find meaning in the midst of the chaos of this life. It is in that personal conversation with God that we discover the depths of God's personal love for us. It is prayer that opens us up to that love, and it is in prayer that we find the courage to love others as Jesus loved us. Prayer is our lifeline to eternity. So the practice of being faithful in prayer is essential to the fabric of our lives.
Though this small passage seems, at the outset, to be simple, we know by experience how each of these things are hard to practice in the complex environment of our earthly lives. Yet, with the eyes of faith, we can also see the divine simplicity of these suggestions. Though we know these things are difficult, we also believe that with your grace, O God, they can become our simple path to you here on earth. Help us to turn to you more and more for your generous grace, Lord. You are our hope. You are our strength in affliction. It is our faithful prayer that you shape our hearts, our minds, and our bodies into true instruments of your love in our homes, our workplaces, and in our neighborhoods. We pray all of this in your name, Jesus. Amen!
Want more daily devotionals, inspirational verses, and Bible reading plans? Just choose a plan and sign up for a free eBible account. It's that simple! CLICK HERE!
SKM: below-content placeholder
Whizzco for FHB