Jesus promised that you would rewarded for kindnesses you show others. What did he mean?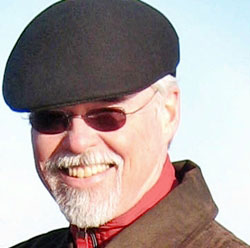 Dan Doyle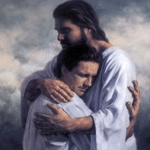 Read contributing writer, Dan Doyle's, fifth and final piece in his series about the Sermon on the Mount. If you missed the previous installments, please read Part I, Part II, Part III, or Part IV now.
Sermon on the Mount: Part V
This final part of the Sermon on the Mount reveals to us the practical applications of the Golden Rule; "Do unto others as you would have them do unto you." In this passage we are given a picture of what this can look like in the world.
"Be compassionate as your Father is compassionate. Do not judge, and you will not be judged yourselves; do not condemn, and you will not be condemned yourselves; grant pardon, and you will be pardoned. Give, and there will be gifts for you; a full measure, pressed down, shaken together, and running over, will be poured into your lap; because the amount you measure out is the amount you will be given back."
[content-ad]
The reality, though, is that our most common experience in this world is quite the opposite of this passage. We see too little compassion, and when we do we are stunned by it. It breaks through the darkness of indifference that is so much more common in this ego-driven world and we are literally taken by surprise. More often than not we see and hear people, even ourselves, judging others with alacrity every day. We too often tend toward the absolute when we demonize others simply because they do not agree with us. We can judge actions, yes, but we may not judge the content of another's character, another's soul. Only God can judge that.
How often do we pardon offenses against us? How much more often do we condemn others in order to seemingly feel better about ourselves? Is it not obvious then why the world is so burdened by anger and revenge, intransigence and indifference? Why should we be so surprised at the levels of depression and sadness in our times? Jesus was addressing these same human emotions and failures when he preached His sermon to that gathered crowd on that grassy hill 2,000 years ago. And He is still speaking to us today, still preaching these wisdoms to us in our very own souls, our very own lives, and our very own times.
Jesus tells us exactly what we need to hear in this passage. In this Sermon on the Mount He gives us the clearest description of the practical means we need to employ to get to the natural end that we all most desire, happiness. What is the ultimate happiness? To be in the presence of God forever.
Finally, the last words of this passage echo the one prayer that Jesus gave to us, The Lord's Prayer. His words from the Sermon on the Mount are, "… the amount you measure out is the amount you will be given back." In the Our Father we pray, "Forgive us our trespasses, as we forgive those who trespass against us." These two words from scripture address the same reality. What I give will be given back, and I will be forgiven only as well as I have forgiven. That truth certainly must give us pause.
Yes, these words of Jesus make common sense. We see their wisdom, yet we realize how far we are from the practice of them. But, be not afraid. God is with us. Jesus has opened the gates to Eden for us again by His death and resurrection. And the Holy Spirit breathes grace into every moment and space, and especially into the souls of those who choose to walk in the path that Jesus modeled for us in the flesh. God is good. If we say yes to God, and begin the practice of doing good to others without expecting in return, we are promised that our reward will be great in heaven. Amen!
SKM: below-content placeholder
Whizzco for FHB