Imagine a world where Christians not only knew what they believed, but acted upon it.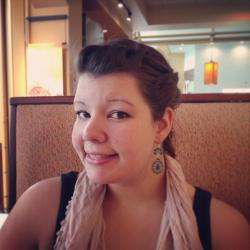 Jessica Griggs
Chances are, if you're reading this post, you know Jesus, and you've trusted in Him for your salvation. But what exactly does that look like on a daily basis? Sure, you probably belong to a church, and you have a slew of Bible verses at the ready if anyone asks you your stance on any number of cultural issues, but have you let the truth of the Gospel change you? Do your relationships look any different than those who do not know Christ? We all know what the fruits of the spirit are, (love, joy, peace, patience, kindness, goodness, gentleness, and self-control), but what does it look like to live these out? What if we actually treated people like Jesus died for them?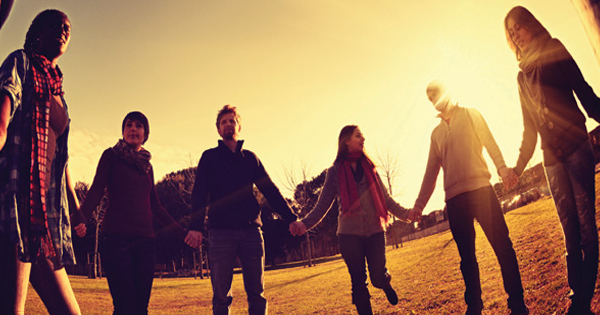 But be doers of the word, and not hearers only, deceiving yourselves. For if anyone is a hearer of the word and not a doer, he is like a man who looks intently at his natural face in a mirror. For he looks at himself and goes away and at once forgets what he was like. But the one who looks into the perfect law, the law of liberty, and perseveres, being no hearer who forgets but a doer who acts, he will be blessed in his doing. James 1:22-25
For starters, I believe that the fruits of the spirit can often be identified in the way we treat others. As a whole, people can be mean, rude, selfish, and if we're honest – just downright annoying. I try to start the day giving everyone a clean slate, but since I ride the bus, that clean slate doesn't last long. Someone is either talking too loudly on their phone, sneezing on my head, or heaven forbid, sitting next to me and wanting to tell me their life story. Before I know it, it's 7:23 am, and I have run out of spiritual fruits A-Z.
Time to regroup. I find that when I interact with people out of my own love, I'm a pretty mean and selfish person. If, however, I tap into the love offered through Jesus – well, let's just say there's more than enough to go around. Instead of viewing that person on the bus as annoying, I view them as someone that Jesus died for, and therefore they are worthy of more than my time, but my love, and the opportunity to hear about this great truth and comfort I have found in God.
Another indicator of having the indwelling of Christ in us, is how we react to unfavorable circumstances. It's easy to say amen when there is enough food on the table, and money in the bank, and everyone is in good health; but what about when you lose your job? The good news is, no matter what you're going through, Jesus rose from the dead, so He's fully capable comforting those who mourn. Read that again. As Christians, that's kind of our whole thing. We proclaim the gospel, this living hope in Jesus, yet we are prone to crumbling under the pressures of life, forgetting that Christ overcame death.
So love people like Jesus died for them, and hope like Jesus conquered sin and death, because He did.
SKM: below-content placeholder
Whizzco for FHB