God desires to be present in the world today in and through each one of us who call ourselves his disciples.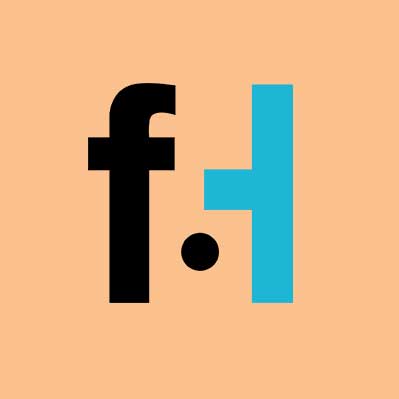 FaithHub

Yesterday we reflected on the Angel's greeting of Mary, as he tells her, "Do not be afraid, Mary, you have found favor with God." (Luke 1: 30) Today, we consider the Angel's response to Mary's perfectly logical and innocent question, "How will this be, since I am a virgin?" (verse 34) We continue to encounter this moment, this Visitation from God, in the form of the Angel Gabriel. Going back to Isaiah's prophecy on Monday, we see that what is being asked of Mary is in accord with that prophecy, "The virgin will be with child and will give birth to a son, and will call him Immanuel." (Isaiah 7:14) Mary would have been familiar with this prophecy, as would every observant and faithful Jew. She would have, like all Jews, hoped for this birth with and intense fervor. Her faith would tell her that with God, anything is possible. But we can only imagine how this personal visitation by God's heavenly messenger would have overwhelmed her. Still, her faith was so rich and deep, her love for God so sincere, that she was moved in humble submission to say "Yes" to the Angel.
Mary's 'Yes' made the fulfillment of the original prophecy complete. In that simple, humble, affirmative response, the Mystery and the miracle of the Incarnation was conceived, taking on the humanity of Mary. Jesus who was fully God, now also became fully Man. Yesterday, I shared the opening lines of the poet Denise Levertov's poem, "Annunciation" with you. The following are the concluding lines to that poem:
"She had been a child who played, ate, slept
like any other child–but unlike others,
wept only for pity, laughed
in joy not triumph.
Compassion and intelligence
fused in her, indivisible.
Called to a destiny more momentous
than any in all of Time,
she did not quail,
only asked
a simple, 'How can this be?'
and gravely, courteously,
took to heart the angel's reply,
perceiving instantly
the astounding ministry she was offered:
to bear in her womb
Infinite weight and lightness; to carry
in hidden, finite inwardness,
nine months of Eternity; to contain
in slender vase of being,
the sum of power–
in narrow flesh,
the sum of light.
Then bring to birth,
push out into air, a Man-child
needing, like any other,
milk and love–
but who was God."
[content-ad]
The language, both in the Scripture and in this lovely poem, is simple, humble and, like Mary, full of grace. All it took for God to fulfill the promise of the Messiah was a faithful and humble, 'Yes,' from one who possessed the innocence of a child, a young woman of incredible faith. With Mary's 'yes' the salvation story was transformed from a prophecy to a reality so profound that the world would never be the same.
To reiterate the last thoughts of yesterday's devotional reflection, God comes to us every day and asks us the same question: "Will you let me enter the world through you this day?" Do we say yes? Are we afraid to say yes? We stand on the same still point of decision as Mary did that day over 2,000 years ago. Our yes today is as important in its own unique way as hers was then. God desires to be present in the world today in and through each one of us who call ourselves his disciples. His mercy, forgiveness and compassion must be 'incarnated' in the practical realities of our daily lives. Will we say yes to him when we see him in the faces of those who suffer, those who are poor, those who are hungry, thirsty, naked, ill, and imprisoned. If we say yes, we will be counted among the sheep who will be invited into the heavenly kingdom. If we do not? Well, that is too terrifying to contemplate.
Lord, deepen in each of us a faith and a love for you so that we may say 'yes' to your every request of us. Encourage us with your grace. Give us the strength to overcome our fears. Make of us true instruments of your incarnated love and action in our daily lives. We ask these prayers in the name of Jesus, the Son of God and the Son of Mary. Amen.
Want more daily devotionals, inspirational verses, and Bible reading plans? Just choose a plan and sign up for a free eBible account. It's that simple! CLICK HERE!
SKM: below-content placeholder
Whizzco for FHB