Through the inspiration of the Holy Spirit, Paul has come to the realization, that by giving everything to Christ, not just his strengths, but also his weaknesses, Christ has made him strong, therefore, it is in Christ alone that he can boast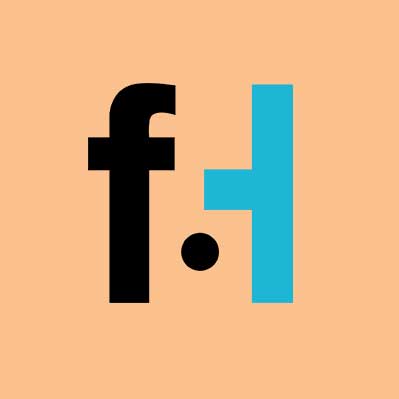 FaithHub
Lord, I ask you to take this thorn away from me. Lord, I beg you to take this thorn away from me. Lord, please take this thorn away from me! Do these words not sound familiar to all of us? In the verses that lead up to today's verse for our reflection, Paul is sharing a very personal, autobiographical reality with us. And as we read it we can hear our own hearts crying out to the Lord with the same request. We do not know what that "thorn" was for Paul, whether this thorn in his flesh was a sickness or a physical disability of some kind, or some recurring temptation. The Hebrew "thorn in my flesh" generally refers to some especially persistent and obnoxious opponent. In any case, what Paul reveals to us in this very open and very personal message, is worthy of attentive self-reflection in each of us.
He tells us at the beginning of chapter 12 that, "I must go on boasting. Although there is nothing to be gained, I will go on to visions and revelations from the Lord." (verse 1) Boasting. We usually interpret this word in its negative connotation, as a matter of false pride, or arrogance. But what is it that Paul is boasting about? Not himself, but of Christ. In this sense, then, this is not a matter of arrogance but of true humility. He is recognizing that in comparison to Christ Jesus, he is nothing. He tells us: "…but I will not boast about myself, except for my weakness." (verse 5) But he realizes, too, that there is a temptation in this too, for he recognizes that there can be a spiritual pride in "boasting" about one's weakness. He tells us that he refrains from such boasting, "…so no one will think more of me than is warranted by what I do or say…" (verse 6) But there is something more, something that strikes at the very heart of the matter for each of us.
Paul's next words are very important, for he recognizes that, "Therefore, in order to keep me from becoming conceited, I was given a thorn in my flesh, a messenger from Satan, to torment me." (verse 7) Paul is recognizing that this "thorn in his flesh" has been a grace from God to keep him from becoming conceited. He has pleaded with God three times that it be removed. God's response to Paul on each occasion is the verse passage for today's reflection: "My grace is sufficient for you, for my power is made perfect in weakness." And Paul has finally gotten the point: "Therefore I will boast all the more about my weakness, so that Christ's power may rest on me."
This is our challenge too. There is much that we consider as "thorns in our flesh" in our lives. These may be illnesses, or disabilities of body, or our self-awareness concerning our weaknesses of spirit, or character. Paul's own insights have come through the prism of the suffering he has endured because of his own recognized weaknesses and his deep, trusting relationship with Christ Jesus. They are the insights of holy humility. It is, indeed, Christ's power that has come to rest on Paul. He has, by the grace of God, endured, and in doing so, he has come to this simple, yet powerful insight: "That is why, for Christ's sake, I delight in weaknesses, in insults, in hardships, in persecutions, in difficulties. For when I am weak, then I am strong." (verse 10) The most sacred of truths is being revealed here. It was in Jesus' choice to let go of his divine station, to become "weak," as it were, in becoming human, that his salvific power was made known to us. Through the inspiration of the Holy Spirit, Paul has come to the realization, that by giving everything to Christ, not just his strengths, but also his weaknesses, Christ has made him strong, therefore, it is in Christ alone that he can boast. And so it is with us.
Yes we are weak. Because we are, we need God's grace, both for the humility and for the gift of patient endurance to bear our weaknesses, whatever they may be, for Christ's sake. In this we may humbly share in the suffering that Christ humbly endured for the salvation of the world. Yes, we are weak and we go to God often to have our "thorns" removed from us. Help us, Lord, to be spiritually awake enough that, if this thorn is for our good, we may hear you saying to us as you said to Paul, "My grace is sufficient for you, for my power is made perfect in weakness." We pray in your name, Jesus. Amen!
Want more daily devotionals, inspirational verses, and Bible reading plans? Just choose a plan and sign up for a free eBible account. It's that simple! CLICK HERE!