Life is not about how many pleasures we can enjoy or how much wealth we can accumulate. Rather, it is about how well we serve and sacrifice for the good of others.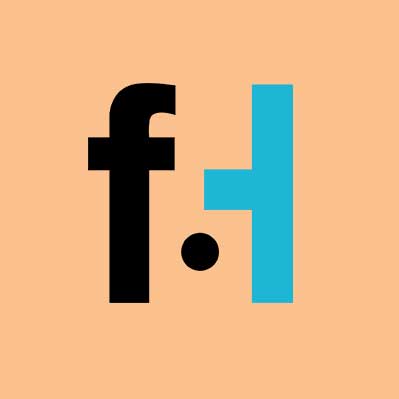 FaithHub
Qoheleth's view of life here in Ecclesiastes sounds strangely familiar. There seems to be a certain attitude of cynicism in it. He has looked around and meditated on the conditions of life and he has come to the conclusion that so much of what we give our attention to is nothing more than mere vanity. He seems to connect his observations to the fact that death comes for all, no matter how good, or how bad. And he uses his own experience as a source for his reflections.
The Book of Ecclesiastes begins and ends with the phrase "Vanity of vanities! All things are vanity!" The entire book is about the vanities of this life that so often seem to preoccupy us. We seem to give so much of our time and our energy to the seeking of pleasures, or wealth, or power, of fame, and while they may give momentary pleasure to us, in the end, they prove to be utterly meaningless, mere vanity. Chapter two develops this theme and concludes that the seeking of pleasures or wealth or earthly wisdom alone is no better than folly, for death comes for all and whatever is accomplished, in the end, seems like nothing more than a "chasing of the wind." What should one do?
One could, as Qoheleth describes, begin to hate life because it all seems so meaningless. One could become cynical, or hedonistic, or one could despair, for it seems that no matter how hard one works, or how attentive one is to earthly wisdoms, or how much knowledge one gains, or how many skills one is able to develop, everything that one accomplishes and accumulates will only fall to someone who has not worked for it all. When this book was written, the Jews were suffering under the oppressive power of the Hellenistic kings of Egypt. Qoheleth is simply giving voice to the average Jew's sense of powerlessness and inability to change things for the better here. God seemed remote and uncommunicative. They felt that they could neither understand God's activity in the world, or much less, influence it. The book is, in the end, a sharply honest appraisal of the human condition, when all attention is paid merely to the things and the wisdoms of this world.
Because the promise of redemption was fulfilled in Jesus, Christians have a newer understanding of the vanities of this life. They are still here, and they still have a strong draw on our attention. We are not free from their temptations. The death and resurrection of Jesus Christ, though, gave meaning to life that Qoheleth could only dream of. In Jesus we have seen the wisdom of God in the flesh. Jesus' totally selfless act on the cross, his willingness to take on suffering—for the good of others—has brought divine meaning into this life. Life is not about how many pleasures we can enjoy or how much wealth we can accumulate. Rather, it is about how well we serve and sacrifice for the good of others. Life's meaning is found in loving God with our whole hearts, minds, bodies and souls, and our neighbors as ourselves. It is not about being served, but about serving. This is the source of our meaning and our happiness, both here in this life and in the next.
Lord, help us to let go of the false hopes of this world that only lead to cynicism and despair. Fill us with the graces we need to let go of selfish desires. Help us to see the heavenly wisdom of selfless service to all who are in need among us. Give us the courage we will need when we are called upon to willingly and joyfully sacrifice our immediate desires in order to help bring about the good for all. Teach us to keep our eyes on the perfect example of Jesus. In this alone will we find real meaning and true happiness. We pray in Jesus' name. Amen!
Want more daily devotionals, inspirational verses, and Bible reading plans? Just choose a plan and sign up for a free eBible account. It's that simple! CLICK HERE!
SKM: below-content placeholder
Whizzco for FHB