Have you experienced ridicule, derision, hatefulness from a nonbeliever? How do you deal with that?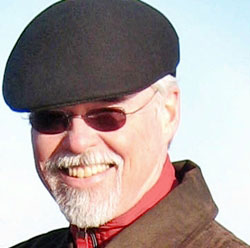 Dan Doyle
"But remember, my dear friends, what the apostles of our Lord Jesus Christ told you to expect. 'At the end of time,' they told you, 'there are going to be people who sneer at religion and follow nothing but their own desires for wickedness. These unspiritual and selfish people are nothing but mischief-makers.'" – Jude: 17-19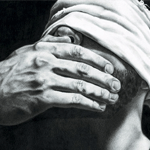 And so it is in our own day. There are those who sneer at religion and ridicule those who believe. Those who believe that God is the Master of this world, and that He has shown us that goodness and charity are the only real powers, can not be shaken by the hatred of their accusers. Indeed, the true believer suffers the calumnies of those who hate them and what they stand for with true forgiveness. They do not meet anger with anger, or hatred with hatred, rather, they pray for those who persecute them.
If the Incarnation means anything, it means that creation is worthy of sacrifice, that it is loved despite the ravings of the prideful and the mean-spirited. The followers of Jesus do not fear the ridicule of others. The followers of Jesus bear their sufferings with generous spirits. They know that they are not alone, that the God of Creation walks with them, forgives them their failures, and loves them with an unconditional love. Though they fall, they are not lost for their eyes are still on God, the One Who Creates, Who forgives, and Who loves without end.
True Christians know that if they are despised and persecuted, even unto death, they have a home in Heaven with God. The true Christian will bear his or her suffering as a sharing in the Atonement that Christ modeled for them. Be as Christ was, that is their dream and motto. Grace abounds in one who shares in the suffering of Jesus for it is in this that the world is saved.
SKM: below-content placeholder
Whizzco for FHB