In our faith journey we have to move constantly within the realm of paradox. We live in the context of the physical world, and our lives, both our external, and our inner lives, are shaped by our experiences, ʺthe good, the bad, and the uglyʺ.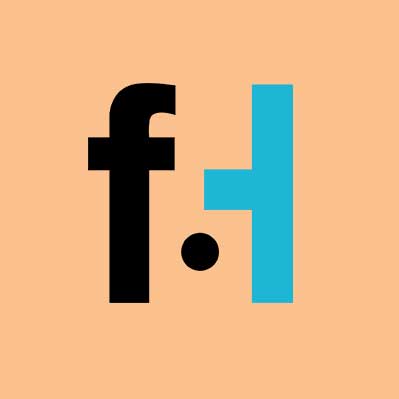 FaithHub

In our faith journey we have to move constantly within the realm of paradox. We live in the context of the physical world, and our lives, both our external, and our inner lives, are shaped by our experiences, ʺthe good, the bad, and the uglyʺ. Some people seem to live ʺcharmedʺ lives. Everything seems to go well for them. They are born into good families and are loved, cared for and protected. There are others who know nothing of such things. They know only rejection, or abuse, or even abandonment. It is easy for the former to believe in a loving and compassionate God, but it is difficult for those who have not known love to understand God's love. Still, all of us suffer, and sometimes doubt. This is why today's reflection is so important to all of us.
Isaiah, in chapter 49 writes: ʺCan a mother forget her infant, be without tenderness for the child of her womb?ʺ Those who have known a mother's love might respond to this question with a loving, ʺNo.ʺ They have, after all, experienced their mother's, and their father's affections, concerns, and loving challenges all of their lives.
But those who have not experienced this kind of love, might answer Isaiah's questions with an angry, or a fearful, ʺYes!ʺ Their experience might very well have been one of abandonment, or even violence from those who are ʺsupposed toʺ be loving and protective. And those who cause this kind of suffering are probably victims of that same kind of treatment themselves. There is only one power in the universe that can stop that cycle, that can even heal it. That power can even forgive it and provide the grace that would be needed to change and grow in spit of it. That power is, of course, God.
As we see in the following line of Isaiah's message: ʺEven should she (or he) forget, I will never forget you.ʺ (Isaiah 49:15) This is the truth, of course, but we can see why one whose real world experience of rejection would make this seemingly ʺother worldlyʺ message hard to swallow. Here is where the Christian community needs to enter the story. It is the Christian community's duty to come to the aid of those whose lives have been so marked by such suffering. We need to become that family for them. We must take them under our love and protection. We must befriend them, give them real world experiences of love and loyalty. When we do so we are letting God work through us. We are showing those who have suffered that there really is love in the world, that it is true and faithful. It is our faith that helps us keep our eyes on God and God's love. It is God's love and grace that empowers us and encourages us to love as he loved.
We Christians believe that God is in the world, but not of it. This is what we are to be as well. God's presence in the real world of our lives is made manifest by our loving actions toward others. Yes, it is a sad fact in the real world that some mothers and fathers fail in their duties toward the children they bring into the world. This is a source of unimaginable suffering for those who have been so affected by them. But as Christians, we are charged by God to be with them, to comfort them, and to encourage them. This may be the only way that they will be able to see that there really is such a thing as love in the real world. We are to help them to see that they are loved and lovable. It is through our love that they may come to know that God's love is always faithful and true.
Psalm 145 reveals this nature of God when it says:
<center><strong>ʺThe Lord is gracious and compassionate, slow to anger and rich in love.
The Lord is good to all; he has compassion on all he has made.
The Lord is faithful to all his promises and loving toward all he has made.
The Lord upholds all those who fall and lifts up all who are bowed down.
The Lord is righteous in all of his ways and loving toward all he had made.
The Lord is near to all who call on him, to all who call on him in truth.ʺ
(Psalm 145:8-9, 13-14, 17-18)</strong></center>
And this is what God wants us to be for one another, especially for those who have suffered the lack of love in their own lives. It is both our responsibility and our privilege to be God's instruments in the world in this way.
Yes, there is much suffering in the world. No one knows this better than Jesus who entered into it fully. When he was lifted up on that cross, held fast there by those nails, he bore the terrible weight of all the suffering the world has ever known. He did this out of his unconditional love for us, that love that is expressed in both of the scripture passage here. Because of his love, his mercy, and his generosity, we have been forgiven. And here is the even greater mystery. If we come to truly believe in that love, mercy and generosity of spirit, we too can come to the liberating realization that we can even forgive those who have caused our suffering. This truly is Good News.