What does that mean for us who are the beneficiaries of that Sacrifice? First, we can now be confident….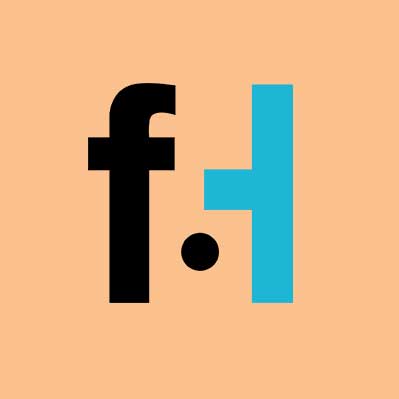 FaithHub

Hope! This virtue is central to our faith as Christians. And we have reason to hope. The One who promised our salvation from of old, has won that victory, on the cross, and remains with us now and forever. Our hope, then, is founded in the One who is Father, Son, and Holy Spirit, in whom we live and have our being, our salvation, and our support. Thanks be to God.
The Letter to the Hebrews reinforces this idea throughout the whole of chapter 10. The author is addressing his Hebrew brothers and sisters and refers them to their own Testament reminding them that the sacrifices that were repeated endlessly year after year, from the time of the Fathers, did not, and could not, remit sin. He says: "Otherwise, would they not have stopped being offered?" (verse 2) Rather, those annual blood sacrifices acted as a constant reminder of their sins. He tells them, "It is impossible for the blood of bulls and goats to take away sin." (verse 4)
There is only one sacrifice that could do that. Hence, Christ came into the world. The blood of Jesus Christ alone could forgive and remit sin once and for all, for all time. The author tells us, "When Christ came into the world he said: "Sacrifice and offering you ( Father) did not desire, but a body you prepared for me; with burnt offerings and sin offerings you were not pleased. Then he said, 'Here I am—it is written about me in the scroll—I have come to do your will, my God.'" (verses 5-7) It was Jesus' willing sacrifice on the cross that defeated sin and death forever. No other sacrifice was, is, or will be necessary again.
[content-ad]
What does that mean for us who are the beneficiaries of that Sacrifice? First, we can now be confident that we can enter the Holy Place, that is, the kingdom of God by and through the blood of Jesus. As a poet myself, I love how the author of Hebrews writes about this here, using one of the loveliest of metaphors in all of the Scriptures. He writes that the sacrifice of Jesus has opened, "a new and living way for us through the curtain that is his body, and since we have a great priest over the house of God, let us draw near to God with a sincere heart and with the full assurance that faith brings…"
Why can we do this? Because, we have come to believe in him and because we have been baptised in his name. Therefore, by our baptisms, our hearts, our souls, have been, "sprinkled to cleanse us from a guilty conscience…, our bodies [have been] washed with pure water. The author of Hebrews then admonishes his readers to remain faithful to their baptisms. This letter was written because of a concern for the potential apostasy of some of these Jewish converts to Christianity. It is just as important an admonishment for us to hear today. He writes: "Let us hold unswervingly to the hope we profess, for he who promised is faithful. Like the Hebrews, we are being called to remain faithful to Jesus, the Lamb who was sacrificed on our behalf. We, too, are being challenged to "spur one another on toward love and good deeds, [to] not give up meeting together (going to church), as some are in the habit of doing, [and] to encourage one another," for the Day is approaching." (verse 23-25) Let this, then, be our daily, faithful commitment to God and to one another. This is how our hope becomes real. And it is in Jesus that we have our hope. In Jesus' name we pray. Amen!
Want more daily devotionals, inspirational verses, and Bible reading plans? Just choose a plan and sign up for a free eBible account. It's that simple! CLICK HERE!
SKM: below-content placeholder
Whizzco for FHB