Have you ever seen a scene in a thriller or action movie wherein everything goes quiet, and you know a meaningful event is about to occur? Maybe the boom of a cannon firing, or the sudden appearance of the villain on screen right behind our hero? I see moments like that all the time. And when the sound comes or the villain appears—I still jump six inches out of my seat! So when Jesus tells His followers to "make up your mind not to worry beforehand how you will defend yourselves", I have to laugh. Even though He warned them what was coming, even though I know a "surprise" is coming, I still react and I'm sure some of them did, too.
[content-ad]
When the soldiers and priests came to arrest Jesus "Simon Peter, who had a sword, drew it and struck the high priest's servant, cutting off his right ear" (John 18:10). For someone who was supposed to have his mind made up to not worry, that's an awfully serious jump. Later, though, Peter is brought before the Sanhedrin and he doesn't lash out at all. When asked to explain why he and John are preaching about Jesus, Acts tells us that Peter was "filled with the holy spirit" (Acts 4:8) and delivered a speech that astonished the priests. Not a hair on his head was harmed because "they could not decide how to punish them" (Acts 4:21).
When we stand firm, we never do it alone. The word confidence is Latin for with faith, and it is only through our faith that we can do what God has called us to do: "stand firm. Let nothing move you. Always give yourselves fully to the work of the Lord, because you know that your labor in the Lord is not in vain" (1 Corinthians 15:58). How much better it is to stand firm to gain life when we stand firm with God on our side!
Pray: Dear Lord, You have always been on my side. Help me remember in the struggles ahead that You are with me, so that I will not fear, but stand firm in Your grace. Amen.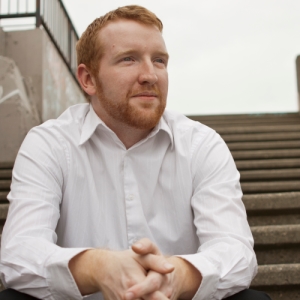 Michael Harrell is a former staff member and current volunteer at St. Luke's Lutheran Church in Federal Way, Washington, where he is responsible for teaching the faith to ninth grade students in confirmation. A writer and poet, he maintains blogs on apologetics and philosophy, and loves the Seattle Mariners for some reason no one can fathom.