Even the kids get in on the fun!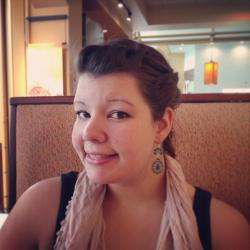 Jessica Griggs
Fan Deduo and Peng Xiaoying live in a rural area with their two children. A few years ago, Fan was in a terrible car accident that left him with severe nightmares, which ultimately lead to a deep depression. In an unorthodox method to help him cope, Peng and Fan decided to learn a dance together.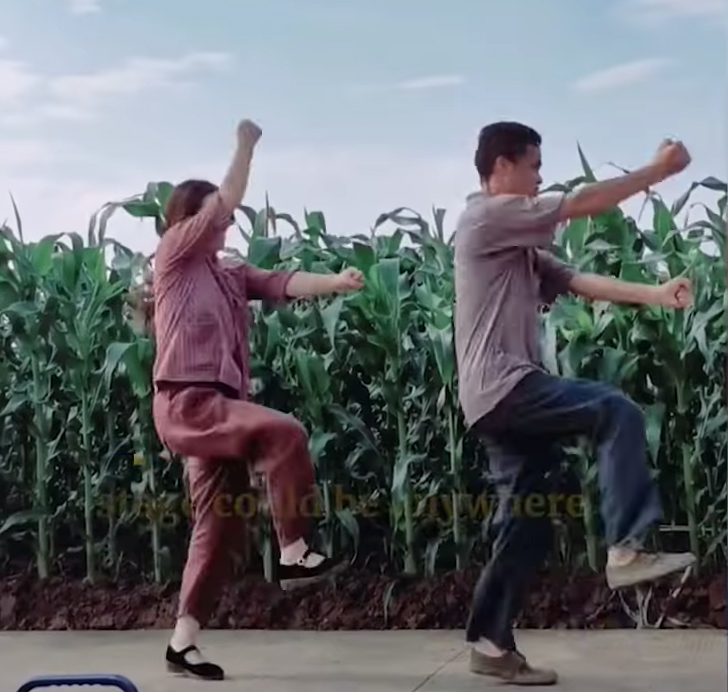 Physical exercise is certainly a great way to combat depression and anxiety, as it releases endorphins, as well as gets you moving and active. I love this creative way to get out there and get moving! I don't know about you, but when I think of exercise, I picture running and weight lifting – and both of those make me more depressed! Dancing, however, accomplishes that same mood-lifting goal while making it fun!
Peng and Fan decided to learn the "Ghost Step Dance" to begin with. Incredibly, Fan's mood and demeanor changed almost immediately! He says his fear grew smaller and smaller, and he was able to be more open and accepting of love from his family.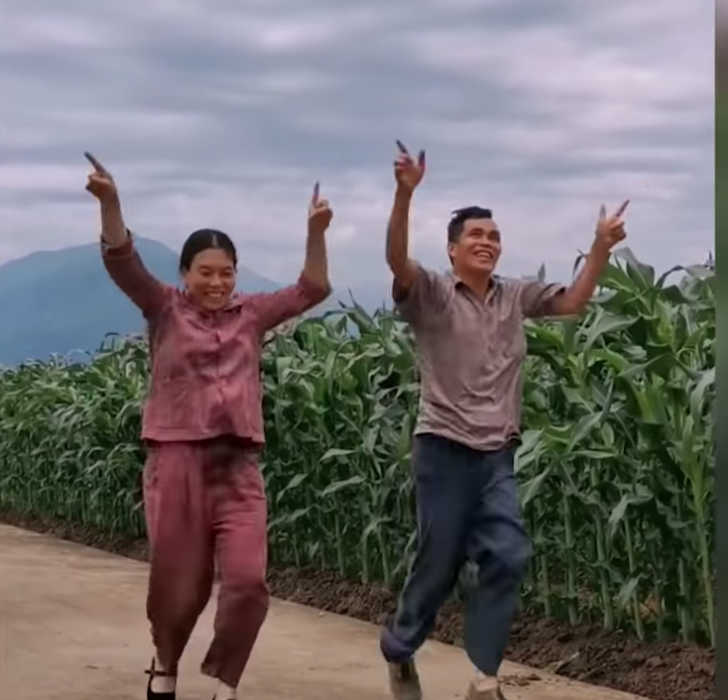 The couple obviously decided to up their dancing game – dancing every single day as they went about their chores on the farm.
In an interview with China Daily, Peng said, "Whenever we feel upset, the shuffle dance always helps cheer us up and lighten our mood. It has been such an uplift in our lives… I think the main reason we get so happy when we dance has to do with the idea of our exercising with the shuffle on the ridges. It's really exciting."
Peng and Fan started coming up with their own dance moves, which resulted in what they are calling the "Rural Shuffle Dance." What's even more inspiring is that the kids have caught the dancing fever too! Now the whole family takes dance breaks throughout the day, some even resulting in a good-natured dance-off.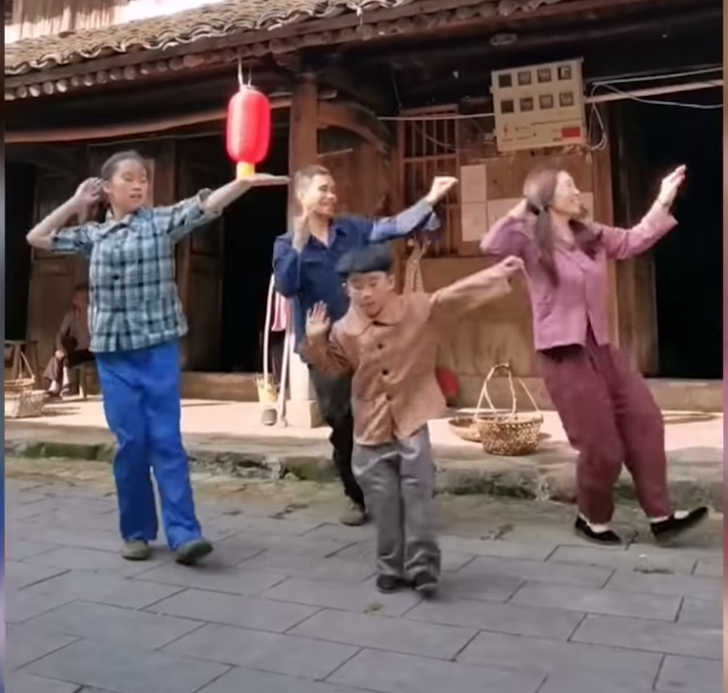 I absolutely love how Fan's willingness to try something new ended up not only benefiting him and helping him cope with his depression but also brought his whole family closer together.
When the family was in quarantine, they decided to make a video of the "Rural Shuffle Dance" and share it with the world. The idea being, of course, that we could all use a little more fun in our lives as we wait out the rest of quarantine. And boy, were they right! The video went viral, getting over TWO MILLION views on YouTube! Check out the video below to learn more about this awesome couple.