Rebecca Townsend fulfilled her bucket list the night she died at just 17 years old.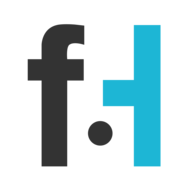 Chris Winters
Rebecca Townsend was the type of girl who served as a shining beacon to everyone she met. She was kind, and exceptional and always went out of her way to help others.
Rebecca was responsible for the establishment of her school She's the First chapter. It's an organization that offers educational sponsorship for girls who reside in lower-income countries. She was supposed to attend Notre Dame University after high school.
https://www.instagram.com/p/t5-L1tNsIl/
She even wrote a letter to herself to commemorate the moment, as a part of a project for school. Unfortunately, she never had the chance to see it all take place.
As Rebecca's sister shared on Facebook, in her letter, she had "save a life" on her bucket list and while she was able to accomplish this goal, there were tragic consequences. Her friend Benjamin was in the path of an oncoming car that would not slow down.
https://www.instagram.com/p/44oE3ZNsJV/
Rebecca shoved him out of the way and took the brunt of the impact herself. Benjamin suffered severe injuries but was able to pull through. Rebecca did not. "Rebecca, above all else, was kind," Rebecca's sister wrote.
Her sister went on to write, "She had experienced bullying and meanness when she was young, and channeled that energy into befriending everyone around her. As she said to my mom last week when she was texting about 40 different people at the same time –'You can never have too many friends, mom.'" Rebecca's fellow Notre Dame students heard of the tragedy and decided to start a fundraiser in her name, donating all of the proceeds to She's The First.
https://www.instagram.com/p/5C08agtsDH/
"In Rebecca's honor, we ask that you tell others about her, pass on acts of kindness and treat everybody around you the way Rebecca would have, and truly live every day with joy and gratitude. You are welcome to post about Rebecca or about your acts of kindness on your account and tag #rememberingrebecca to carry on her legacy," her friends wrote.
Stories like this one are never going to be easy to take in but at least her passing has inspired others to do good works in their communities.
https://www.facebook.com/photo.php?fbid=10204367588204808&set=o.909291705804907&type=1&theater
They say that every cloud has a silver lining and while it is hard for her friends and loved ones to find it, we can all take solace in the fact that she touched the lives of so many during her short time on earth.