With God's grace, we change our attitudes about life and our role in it. It is no longer about us, but about God and others.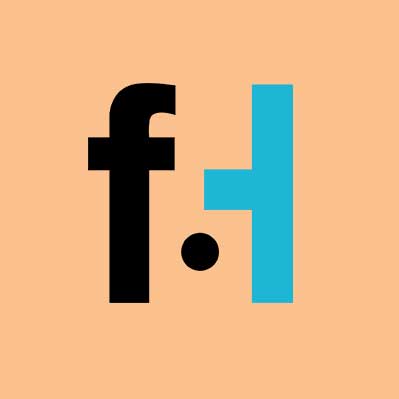 FaithHub

Something has changed. We are not to look back, but forward from here on out. Our baptisms brought us into a new and deeper reality than this world can know or offer. Our feet have been placed on a new path, a narrow path, that leads straight and true to the place our souls were made for by the loving will of God. All of this is true, but we are also aware that it is not easy to stay on this path, especially if we do not make the effort to change our attitudes from our old ways to this New Way of Christ.
We are in the world, this is a truth that cannot be denied. But the admonition from Paul is that though this is true, because of our baptisms, we are not to be of the world any more. To make this point, Paul contrast the ways of the Greek world of Ephesus with those of this "New Way." He says, "…you must no longer live as the Gentiles do, in the futility of their thinking. They are darkened in their understanding and separated from the life of God because of the ignorance that is in them due to the hardening of their hearts. Having given themselves over to sensuality so as to indulge in every kind of impurity, and they are full of greed." (verses 18-19) Then he encourages those who have been baptized in the way of Christ to practice what they have been taught. They are to put off their old self, leave their former ways of living, which were probably much like those ways that he has described above. They are to turn away from the old deceits and sensual desires and, "…be made new in the attitude of your minds; to put on the new self, created to be like God in true righteousness and holiness." (verses 23-24)
There it is. The change must take place in our inner attitudes. Attitude is everything. It is the driving force behind all that we do. What is our attitude then? This is a powerful meditation for us during this week after Easter. The Easter events of the cross on Good Friday and the resurrection on Easter Sunday changed the world forever. Those of us who identify ourselves as Christians are challenged by Christ's death and resurrection to see the difference between our old ways and the new ways of Jesus. We, like the Ephesians, are called by our baptisms, by the teachings of Jesus Christ, to throw away the old clothes we wore when we did not know God, when we only knew the ways of the world that were often deceitful and perverse. Those ways never satisfied our hearts anyway. And they seemed to always turn against us when we least expected it. Because they were always selfish ways, they were not life-giving. Indeed, they often sucked the life out of us. Rather, we are to put on the clothes of Christ. We do this by becoming people for others. We pick up our crosses and follow Jesus by becoming compassionate servants of one another. With God's grace, we change our attitudes about life and our role in it. It is no longer about us, but about God and others.
[content-ad]
The New Way, the Way of Christ, is selfless, rather than selfish. It is generous, rather than greedy. It is governed by an attitude of humility, rather than of pride. It shows itself in self-control, rather than in lust, or gluttony. It is manifested in service, rather than in demands to be served. Its power is in forgiveness, rather than in hate, resentment, or revenge. As Christians we are to be healers and compassionate lovers, even of our enemies. These are not the ways of the world. No. They are the ways of God. One can not help but reflect on Paul's admonitions to the Ephesians here and wonder what the world would be like if we Christians, in our great numbers, were truly living this New Way?
Lord, help us to let go of our old ways and to renew and recommit ourselves to practicing and living your New Way. Give your grace to our contemplation of the Easter events we have just observed. Encourage and inspire us to put on this new attitude of mind that will allow us to live in the manner you have called us to with your life, death and resurrection. We pray in your name, Jesus. Amen!
Want more daily devotionals, inspirational verses, and Bible reading plans? Just choose a plan and sign up for a free eBible account. It's that simple! CLICK HERE!
SKM: below-content placeholder
Whizzco for FHB