See how through companionship with Jesus we are all potential citizens of Heaven.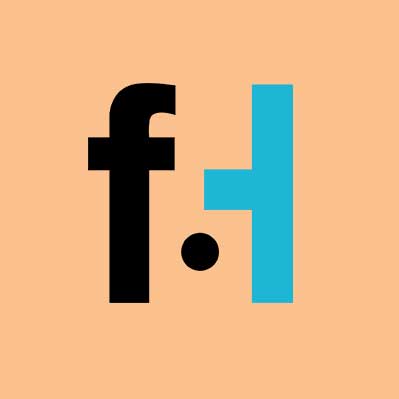 FaithHub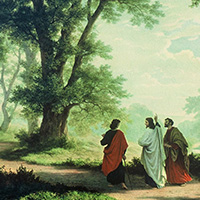 But these are written so that you may believe that Jesus is the Christ, the Son of God, and that by believing you may have life in his name. – John 20:31
We can only imagine how the events of Jesus' arrest, his abuse at the hands of the authorities, and his crucifixion effected the disciples. There was the astonishing news that some of the women had reported to them that they had been to the tomb and his body was not there, that they had seen angels, that the angels told them that "he was alive." Some of the men, then, had rushed off to the tomb and found it just as the women had said.
But how could this be? No one has ever come back from the dead. Their minds must have been spinning with it all. The two disciples walking the dusty road to Emmaus were so lost in debating the events that they did not notice another man approaching them, who then joins them in their conversation. He challenges them with their faith. "Oh, how foolish you are! How slow of heart to believe all that the prophets spoke! Was it not necessary that the Messiah should suffer these things and enter into his glory?"
[content-ad]
This "stranger's" words began to wash over them. They were no longer talking, but listening. They wanted to hear more. They invited him to come to their home with them. Then, in the breaking of the bread they suddenly "see" who this stranger really is, and then, just as suddenly, he is gone. How their hearts must have leapt for joy within them. So filled with joy and recognition were they that they immediately ran all the way back to Jerusalem to tell the others what had happened.
If you are like me, you may have often thought: How lucky those two men were to have had this happen to them there on that lonely road to their village. They walked with this man, talking with him, listening to his words. His words were so direct, so crystal clear and so true, that their hearts were burning within them as he spoke.
These disciples had known this Jesus. They had been in his presence when he was fulfilling his ministry, but they did not recognize him as they walked with him on the road. Not until, and this is very important, he broke the bread as they sat at table. The risen Jesus' body was no longer limited by mortality, it was new, so new he was not immediately recognizable to these men who had known him in life.
This is a powerful thought. It says something about the life in the world to come for all of us. This was the same Jesus with whom they spoke, but he was "different" too. They had encountered him in his resurrected "body." They did not recognize him because of this. Not until he broke bread with them, like he had done at the Last Supper. That is why the breaking of the bread, the Eucharistic celebration is so important to us today too.
It was, as Jesus said to them, "necessary" that all of these events should happen. This was the price of love that had to be paid in suffering and death, in order for our salvation to be won.
We are as stunned today by these events as the two disciples were on the road to Emmaus. Jesus IS risen. Everything that needed to be done was complete, and we are living in the completed times, unlike those who had had to wait for him for hundreds of years. When the two disciples suddenly recognize Jesus, he disappears. They can not contain their joy. They run all the way back to Jerusalem to be yet another proof to the others that Jesus had risen. The darkness and despair of the crucifixion has suddenly been replaced by the immeasurable joy of the resurrection, their fears were being turned to hope.
Though we still must live through the pilgrimage of mortal life, our salvation is complete. We give thanks best in our own time, by remembering and by repenting our sins, and by learning to see Jesus in all who we meet. We say thanks to Jesus by serving him in the suffering other.
Because of Jesus, we are all potential citizens of the heavenly kingdom. Let us, then, "run to tell the others" in all that we do in and with our lives, to tell them that Jesus is the One who has died and risen from the dead, that he is the One who has saved us all from death. Help others to see that he is real. Jesus will be our companion on the road. This we can believe.