It was her day off work, but nurse aide Isabelle made sure to show up for Grandma Helen and send her off with a beautiful hymn.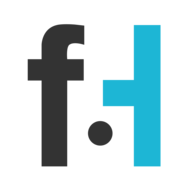 Chris Winters
Patients pass away in hospice care on a daily basis and they are often left with little solace during the last moments of their lives.
While this can be a very tough pill to swallow for many of these patients, there are often health care workers on hand at these facilities. These are the people they become closest with during their last days. Take Nurse aid Isabelle, for instance.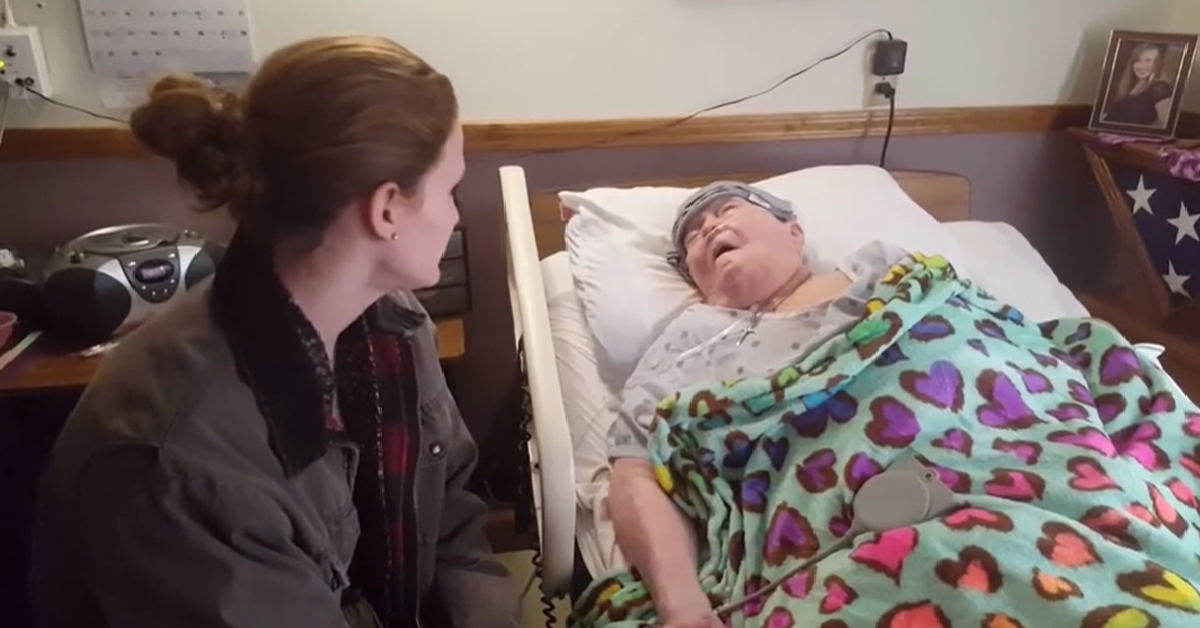 According to Rumble Viral, she would sing a song each Friday to Grandma Helen.
Once she heard that Grandma Helen was on the verge of passing away, Isabelle knew that she would have to sing to her one last time. The fact that it was her day off did not stop her at all. She was still willing to stop by, even though she did not have to. "We are all in awe of her voice and caring spirit," said one of Helen's family members, according to Rumble Viral.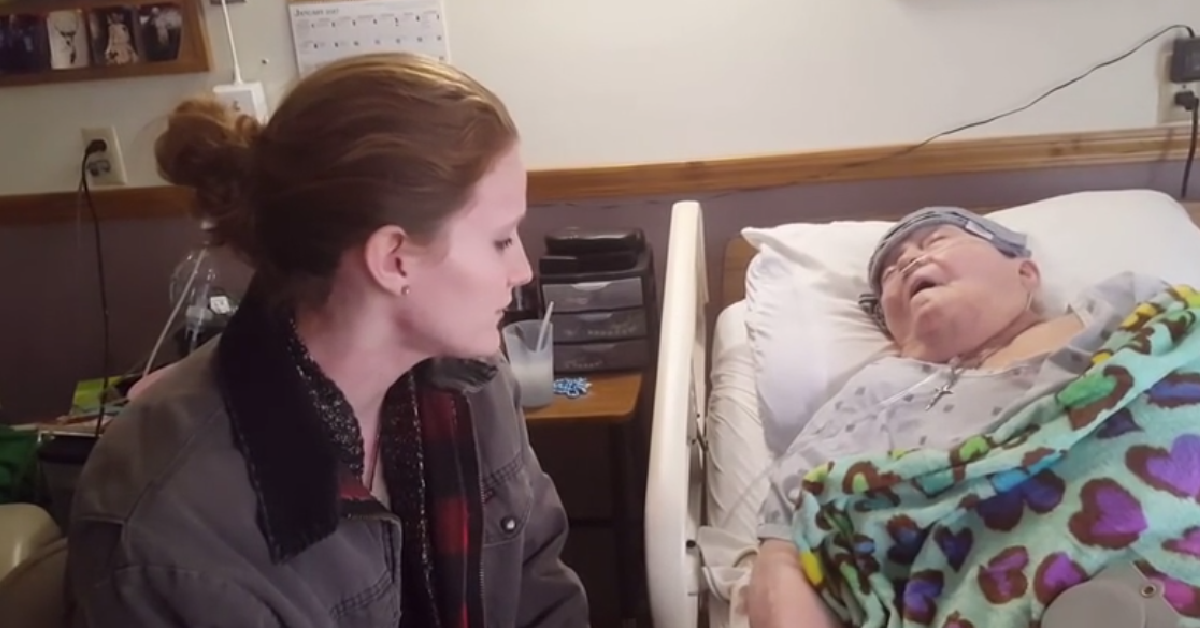 Within a few days of this recording, Grandma Helen had passed away. The family decided to share the video with the rest of the world, as a means of paying homage to the health care workers who have been so helpful during these trying times. These workers are an endless reservoir of care and compassion and they deserve to be recognized for it.
"The daily compassion of unknown numbers of good health care workers goes unnoticed by many. Thank you for the gifts you share and the love for patients you bestow," the family wrote in a now private Facebook post. "Thank you Isabelle for being a comforting voice in our family. Best wishes to you and the staff at Life Care in Seneca, KS. Rest in Peace Grandma Helen. We love you," they continued.
These are the people who work so very hard to make the world a better place. We cannot begin to imagine the amount of pain and suffering that they see on a daily basis. This pain and suffering has only been exacerbated by the current pandemic and these health care workers have been on the front lines for every last second of it.
If you would like to see this touching video for yourself, please be sure to check it out below.
We would also like to take this time to send our deepest condolences to the friends and family of Grandma Helen. We hope that she is resting in peace. Thanks to Isabella, she was able to receive the sendoff she deserved.