Paul begins this passage with a statement that was as difficult for the people of Philippi to understand and accept as it is for many today.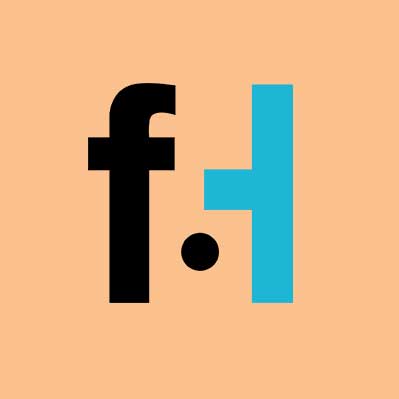 FaithHub

Paul begins this passage with a statement that was as difficult for the people of Philippi to understand and accept as it is for many today. Indeed, the whole of this passage is a challenge to everything the world teaches us. Truth has a way of doing that to us, doesn't it. Some might get angry at its challenge. Some might say, ʺWell, that certainly is an ideal, but it is an ideal from a 'less sophisticated' past; it is not very practical in the world today.ʺ Pauls message in this passage is really a statement of faith. As such it is a remarkable argument for the reality of faith. Faith is not just words spoken with pius intensity. It is something that is revealed in the living of it. Paul is making this statement out of his own lived experience. When you read it, listen to Paul's quiet confidence, and listen to his tone. These words reveal a soul at peace; a soul that has found itself in the place where it belongs, in the presence of God.
ʺWhatever gains I had, these I have come to consider a loss because of Christ. More than that, I even consider everything as a loss because of the supreme good of knowing Christ Jesus my Lord. For his sake I have accepted the loss of all things and I consider them as so much rubbish, that I may gain Christ and be found in him, not having any righteousness of my own based on the law but that which comes through faith in Christ, the righteousness from God, depending on faith to know him and the power of his resurrection and the sharing of his sufferings by being conformed to his death, if somehow I may attain the resurrection from the dead.ʺ
If we read the first two lines too quickly we might think that Paul is verbally throwing away all the gains he has made in life. But if we read it more slowly, we see that he is not tossing them away. Rather, he has looked back over the course of his life and come to the realization that, in the light of his intimate and rich relationship with Jesus Christ, any worldly gains he may have accomplished, indeed, everything he possesses in life, are as nothing. He has gotten his priorities right. He is telling us that when we come to know Christ Jesus we come to realize that everything of real true, lasting, indeed, eternal value, finds its source in him.
[content-ad]
But we have to let go of a lot of strongly held ideas in this realization, don't we. We have been raised to believe in the saving power of worldly things; things like fame and fortune, on the part of those who have, or government aid, on the part of those who have not. These things can take us away from what is the only real treasure, that is, faith in Jesus Christ and his resurrection. Certainly we need money in this world to meet our daily needs of food, shelter, clothing, and water. It is not bad to be able to achieve even some of one's wants.But if those needs and wants become our sole focus, indeed, our gods, they will inevitably become true hindrances to our well-being and our happiness, either in the form of fierce and disabling frustration, or in the endless rapaciousness of insatiable greed.
In the parable of the pearl of great price, a person finds this pearl and then goes and sells everything he has in order to purchase it. (Mt. 13: 45-46) Paul is the example of this man. He was an up-and-coming person of importance in the Jewish community. He was a leader in the attempt to put down the new movement centered around the man called Jesus. He had the ear of the most powerful religious leaders of his day, along with their support. He could have gained much in that society at that time, maybe even a life of comfort, ease, and power. But Jesus saw in him a capacity for faith unlike that of any other and wanted to use Paul's strength of character as an instrument for evangelization. When he was struck down on the road to Damascus, when he finally could see who Jesus really was, he 'sold everything' that he had and gave his all to Christ Jesus the Lord. It was then that his life truly became rich. He became so rich, indeed, that he became the seed of the Church among the gentiles. The Christian Church today is made rich in faith because of Paul's rich faith in Christ Jesus. Because Paul let go of his beliefs in the things of this world, because he sold everything for Christ, emptying himself of those things, he was filled up and became wealthy in the grace of God. Because he let go of any dependence on worldly values, he became rich in the values of the kingdom of God. Because he came to know Christ Jesus and the power of his resurrection and because he willingly shared in Jesus' sufferings for that faith, he could believe that he too might ʺattain the resurrection from the dead.ʺ What on this earth could be more valuable than that?
Lord, give us the faith of Paul that we too might realize that the things of this world are as nothing in comparison to Christ Jesus the Lord. Help us to know you so intimately in our hearts, minds and souls as to count nothing of this world as more important than you. It is in holding our love for you above all else, that our love for the world and for our brothers and sisters becomes truly rich with understanding, compassion and forgiveness. In this alone can we attain the resurrection of the dead and enter into your eternal kingdom of love. Amen.
SKM: below-content placeholder
Whizzco for FHB