Kyle Reynolds delves into the crazy things that our love for Jesus compels us to do.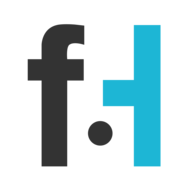 Kyle Reynolds
Anyone that has been in love will tell you that logic goes right out the door. That's why they call it falling in love because there's a little bit of a sense that things are out of control and I like it that way. People in love will stand in the rain for hours holding flowers. They'll drop everything to run to the airport and stop a plane. They'll even spend their whole savings on a tiny little rock and get down on one knee in public. Love will make you do crazy things.
"And many were gathered together, so that there was no more room, not even at the door. And he was preaching the word to them. And they came, bringing to him a paralytic carried by four men. And when they could not get near him because of the crowd, they removed the roof above him, and when they had made an opening, they let down the bed on which the paralytic lay." – Mark 2:3,4
Now I know many of us have read this story before but lets not miss the obvious.
There are four grown men on a roof!
What a crazy situation! These men couldn't get their buddy in the front door so they go with plan B. They tear the roof apart while Jesus is speaking and lower their friend right in front of him. I've had people texting during my sermons but I've never had to deal with a distraction like this one!
I guess love will make you do crazy things.
These men loved their friend and they knew if they could just get him in front of Jesus it would all be worth it. When is the last time you found yourself in a situation where the only possible explanation is Jesus? Has love compelled you to do something crazy lately?
See, I'm pretty sure God likes our faith to be a little bit crazy. Lately, I've seen this crazy love a bunch in scripture. The time eleven guys were running around scared on a boat while just one steps forward and is crazy enough to believe he can walk on water; Matt. 14:29. The time a whole army was running around intimidated and one boy walks up with nothing more than a sling because he's crazy enough to believe he can defeat a giant; 1 Sam. 17. The time a dreaming brother gets thrown into a well but is crazy enough to think God can turn what was meant for evil into good; Genesis 37.
It's been awhile since I've looked a little crazy but reading these stories awakes something in me that my 9 to 5, rational, objective, organized mind has trouble dealing with. This same God invites me to climb on roofs, walk on water, challenge giants, and see the palace in the dark of the pit. This God is one of adventure, hope, faith and a love that's just a little bit crazy. This God is crazy enough to leave 99 sheep just to chase after me.
I don't know about you, but I think I may be falling in love all over again. Who's crazy enough to join me?
"And he rose and immediately picked up his bed and went out before them all, so that they were all amazed and glorified God, saying, "We never saw anything like this!" – Mark 2:12