This kind of love is so different from that which the world teaches.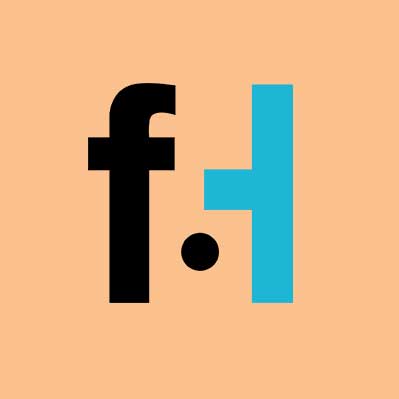 FaithHub

The Holy Scriptures are truly a great gift to us. They are a source of our spiritual, emotional and even our intellectual growth. In them we learn how to live our lives in relation to God and to one another. We see the beauty and the wonder of God's creation and, though we are fallen, the scriptures give us real hope in salvation through God's forgiveness. They encourage us by revealing to us our truest nature, which is often hidden to us because of the veil of our sinfulness. But sometimes their power shakes up our understanding and takes us to newer heights. This is what happens to us in today's passage from Paul's First Letter to the Corinthians.
"Brothers and sisters: Strive eagerly for the greatest spiritual gifts.
But I shall show you a still more excellent way. If I speak in human and angelic tongues but do not have love, I am a resounding gong or a clashing cymbal. And if I have the gift of prophecy and comprehend all mysteries and all knowledge; if I have all faith so as to move mountains, but do not have love, I am nothing. If I give away everything I own, and if I hand my body over so that I may boast but do not have love, I gain nothing." (1 Corinthians 12: 31- 13: 1-2)
Right away we are challenged to see 'differently.' It is true that we have immense intellectual abilities as human beings. Some of us can speak like angels, some possess intellects that are capable of questioning and discovering many of the 'mysteries' of the physical universe, and we have immense capacities for knowledge, both individually and collectively, but if all of these great things are used without one very important ingredient, they will fall short of their truest greatness every time. What is that ingredient? Quite simply, it is love. Here, too, we are challenged, for love is a word that has been much abused and distorted in our day. So Paul helps us by clarifying what he means when he uses the word 'love.' His description is so clear that it rocks all of the worldly meanings of that word. This definition is something new, it takes us beyond our former sense of the word. We instinctively see the heavenly wisdom of his description and we also see that such love is not easy. He writes:
"Love is patient, love is kind. It is not jealous, love is not pompous, it is not inflated, it is not rude, it does not seek its own interests, it is not quick-tempered, it does not brood over injury, it does not rejoice over wrongdoing but rejoices with the truth. It bears all things, believes all things, hopes all things, endures all things." (1 Corinthians 13: 3-7)
Yes. This kind of love is so different from that which the world teaches. Indeed, we are instinctively aware of the fact that the only way that we could love like this would be through the aid of God's infinite grace. This kind of love described in this passage is far greater, more meaningful, and more powerful than any of the 'loves' the world recognizes. I have been married for 40 years and I know that my love for my wife has, at times, lacked patience, was not kind, was rude, and was often self-interested. My love has had its quick-tempered moments, and I have at times brooded over injury. But this scripture passage always draws me back to the truth of the kind of love that God calls us to in our daily lives. Every time I read this passage I am inspired to try again and again to love in this way, because I can see the truth is in it. It is clear that the kind of love that Paul is describing here would make all of our relationships healthier and happier. Indeed, if we all loved one another in this way, God would be in our love and this would change the world.
After 40 years of marriage and being challenged by this passage and ever so many others, it is clear to me that God has been in our relationship. Though we have not escaped the usual human foibles we have known the power and the grace of forgiveness, both given and received. We have grown as individuals and have been graced with two lovely daughters who are rich in their faith and who have given us three beautiful grandchildren. We know in our mutual faith that God has been with us through it all. This is a truly comforting reality. Still, we know that we have room to grow further. This is evidence of the abundant love and grace of God. We are both finite beings who will one day die in the flesh, but we are also infinite beings. God made us in his image and likeness and, by nature, we are meant for heaven where we will finally be able to love perfectly in the Presence of God, forever.
Lord, we humbly pray that you give us the grace to always return to this passage, to contemplate its rich meaning for us. In you we find our hope and our salvation. We believe that "Love never ends. We also know that: "For now we see in a mirror dimly, but then face to face. Now [we] know in part; then [we] shall know fully, even as [we] have been fully known. So now faith, hope, and love abide, these three; but the greatest of these is love." (1 Corinthians 13: 12-13) We pray in Jesus' name. Amen.
Want more daily devotionals, inspirational verses, and Bible reading plans? Just choose a plan and sign up for a free eBible account. It's that simple! CLICK HERE!