In ancient times the Jews clung to the hope of a better future, just as we do now. They believed and expressed that hope in their faith in the one God.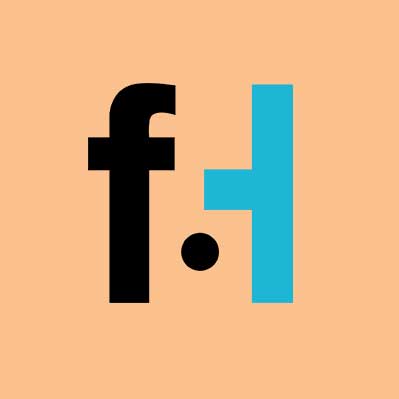 FaithHub

In ancient times the Jews clung to the hope of a better future, just as we do now. They believed and expressed that hope in their faith in the one God. That hope was contained in the many covenants that were made between them and God. But their history, like ours, was full of suffering and loss, terror and doubt. Their hope from the time of Abraham, was for the promised coming of the Messiah, the one who would fulfill their deep desire for salvation from sin, suffering, and death. They waited in that hope for the one who would finally bring justice to them in this ravaged and broken world, the one who would bring an end to all oppression, hunger, poverty, and war for the rest of time.
For Christians, that Savior has come and the ancient promise has been fulfilled. He came showing us that God is love, that love is the force that conquers all that is dark and evil in the world. He revealed to us the truth about God and our relationship to him through his own life. He told us: ʺIf you really know me, you will know my Father as well. From now on, you do know him and have seen me.ʺ (John 14: 7) Though the person of Jesus made God's love manifest in the world, we know that he was not recognized by those who waited so dearly for him. Nor is he recognized by many with whom we live today. By grace and the Holy Spirit many came to see who this Jesus really was/is, though even they came to the fullness of that realization over time. So what is different? How did the life, death, and resurrection of Jesus Christ change the world? What remains the same?
In this passage from Paul's Letter to the Ephesians, we, like the Ephesians are being challenged to recognize that Jesus' coming into the world, his living among us, suffering and dying for us, turned all of our old ways of thinking upside-down, inside-out. Through grace we now know that God's love, mercy and salvation is not limited to one people, it is for all people on earth. We know that through our baptism we have been adopted into the household of our loving God. We know too that we are to live no longer in the old ways. ʺYou heard it said in the past, love your neighbor, hate your enemy, but I say to you now, love your enemy and pray for them so that you may be sons and daughters of your Father who is in heaven.ʺ (Matthew 5: 43-45) Jesus' life and death transcended all the old religious barriers. He abolished the old Mosaic Law making it possible to unite Gentiles and Jews, all of humanity, into a single community, a single household, bound by love for God and for one another.
ʺYou are no longer foreigners and aliens but fellow citizens with God's people and members of God's household.ʺ
[content-ad]
God's household is open to all who love him, who follow his commandments. We Christians know that we are no longer to create artificial divides between us based on the flimsy parapets of worldly political ideologies of race, religion, gender, or economic status. ʺThere is neither Jew nor Gentile, neither slave nor free, nor is there male and female, for you are all one in Christ Jesus.ʺ (Galatians 3: 28) But so many of us continue to erect such barriers. On the other hand, we are not to accept, as many modernist philosophies preach, any and all ideas, or behaviors, just for the sake of honoring some artificially contrived doctrine of 'tolerance.' Rather, we are to love one another as Jesus loved us, to serve others, even those who are not 'like us' with the same love, compassion, forgiveness, and mercy that Jesus did. We are to imitate Christ in all things and, in doing so, to reveal to others the true joy that comes from following him, rather than from following those who would lead us down the wide and seemingly pleasurable roads that lead ultimately to our physical and spiritual ruin. In Jesus' name, we are to be instruments of God's peace, and forgiveness in the world. We are to be compassionate as he was. We are to heal, rather than injure. While we are commanded to reject the ways of sin, we are also commanded to love the sinner. If we live in this new way and are still rejected because we will not go against the laws of Nature and Nature's God, we are to love those who reject us still, and to pray for them out of that Christ-like love. If, by grace, this causes others to ask us why we act in this way, that may be the door of opportunity opened by the Holy Spirit for both of us.
That there are still barriers between us is not God's fault. It is ours alone. If we truly believe as we say we do, we will no longer act in accord with the old ways of the world. Rather we will act in the new ways that Jesus instituted when he walked among us.
Lord, we pray that you give us the courage to live as you have called us to live, as brothers and sisters of the same household. We believe, yet we pray that you deepen our faith, for we know that we are weak and in need of your grace in all that we do. Open up our minds and our hearts to your truth each day. Make of us your true instruments of peace and forgiveness in the world today. We ask this prayer in your name, Jesus. Amen.
Want more daily devotionals, inspirational verses, and Bible reading plans? Just choose a plan and sign up for a free eBible account. It's that simple! CLICK HERE!
SKM: below-content placeholder
Whizzco for FHB