See how these Christian communities all over the world nurture the souls of abled and disabled alike!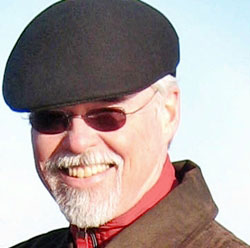 Dan Doyle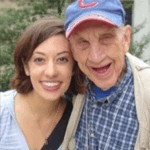 Jean Vanier, a French Canadian is one of the world's saints. He started a movement called L'Arche, which is French for "The Ark", as in Noah's Ark, in 1964.
L'Arche began, as all good things do, very small. After being introduced by a friend to the plight of intellectually disabled people living in institutions, he decided to invite two men, Raphael Simi and Philippe Seux, to leave the institutions they were being housed in, to share their lives in a normal household in Trosly-Breuil, France. The first L'Arche community in Canada was founded in 1969 in Richmond Hill near Toronto, Ontario. It has since become a world-wide federation of some 150 communities in some 40 countries on every continent.
L'Arche communities are just that, homelike communities of abled and disabled living together in homes and apartments where they share life with one another building a community of responsible adults, enabling those with disabilities to develop to their best abilities and become full members of each community, but also able to find and maintain work opportunities and become contributing members of society and to their individual homes. The goal of L'Arche is to help the disabled achieve personal growth, to mature socially as adults, by developing long-term interdependent relationships with each other and the abled members of the communities.
L'Arche also wants to help all of us to see the gifts that intellectually disabled people are and what they can bring to us with their humanity. It also wants us to see that by caring for those who are least among us we will be engaged in the effort of building a more humane society.
L'Arche communities are faith-based homes as well. They are rooted in friendship and agape, the Christian idea of love for others, rooted in the recognition that all human beings are children of God. L'Arche operates from the idea that people are bound together, no matter their strengths or limitations, in a common humanity, that because of this all human beings share the same rights, including the right to life, to a home, to work, to friendship, and to a spiritual life. It argues that a truly just and compassionate society welcomes the most vulnerable of citizens and provides them opportunities for development and that faith systems make the world a better place.
You can imagine that such a community is not easy to achieve. It would seem to outsiders that living with intellectually disabled people would be filled with sadness, suffering, and hard work, that one would have to steel oneself every morning upon waking up to deal with the multiple intellectual and physical problems that these people have to deal with every day. But if you meet these communities you will find, yes, hard work, but more importantly true happiness. The abled residents find their disabled community members to be sources of true joy, innocent happiness, and warm acceptance and vice versa.
I have watched two local L'Arche communities living together and worshipping together for over 30 years now. I've seen the disabled members of those communities become treasured members of their churches, valuable resources for educating college level students in the dynamics of disabled life and the value of a loving community to bring the best out of everybody.
The faith lives of all of the members of those communities, abled and disabled are rich, deep, and without guile. Their prayer lives are not just mere matters of petition that God 'heal' them in some dramatic way, rather, they are always praying for all of us, for people outside of their communities. Their love for each other is so apparent, so on the surface that they almost embarrass the rest of us for our often selfish, comfortable lives. They teach us how to love like Jesus, without condemnation, without competition, without stereotyping. They teach us rather to forgive, to welcome the least among us into our homes, our very lives. They are to use a title from a book by Morris West, "The Clowns of God."
If you know of such a community in your area, you know what I mean here. If you don't it would be wonderful to look one up and see what you might be able to do with them, or learn from them. They truly are an "Ark" bearing a precious cargo in the midst of a troubled world. They are a true gift. They are a pearl of great price among us. Thank you Jean Vanier for starting such a wonderful experiment in human community.
SKM: below-content placeholder
Whizzco for FHB