This classic hymn reminds us to seek Jesus first and always.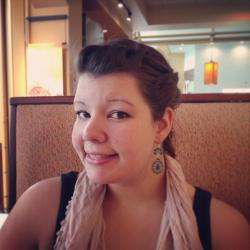 Jessica Griggs
Everyone has heard Fernando Ortega's, "Give Me Jesus," but I bet you've never heard it quite like this before. Husband and wife, Jon and Valerie Guerra shared this stunning video on their facebook page, explaining why this song is so special to them. "There's a simple, plainspokenness in the lyrics and a deep yearning to the melody." You can really hear their hearts as the couple calls out to Jesus in this song!
There is something so magical about these two voices as they sing out God, giving Him all the glory. If you're in need of an uplifting song, or a little boost in your day, you're in luck! This video is sure to do the trick. Sit back and let the words of this classic hymn wash over you, and rest in the peace and knowledge that Jesus truly is enough for you, no matter what situation you find yourself in today.
We are reminded in James 1 about how we are to react to suffering and trials. "Blessed is the man who remains steadfast under trial, for when he has stood the test he will receive the crown of life, which God has promised to those who love him." That's the heart of this song. No matter the trial, we are called to be steadfast, to turn to Jesus again and again.
For more uplifting music from Jon Guerra, check out "Bound For Glory!"