We Christians are all called to imitate Christ. That is our mission in the world by reason of our baptism.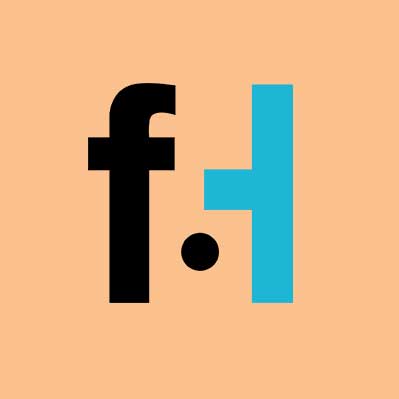 FaithHub

We Christians are all called to imitate Christ. That is our mission in the world by reason of our baptism. When we truly come to know Jesus in our minds and in our hearts, it is then that we begin to freely and willingly choose, more and more regularly, to bend our will to his and to joyfully imitate him. We do this knowing that, in this in the world, we may very well encounter misunderstanding, ridicule, intolerance, and worse, for daring to imitate Christ openly. Christians know that our whole reason for being in the world is to love others as Jesus loved us. And so we act in imitation of Jesus, as best we can, with whatever courage we can muster, knowing that He is with us in all that we do in his name.
ʺThe Lord is not concerned with how many people follow him. He would never even think of taking a census to see if the Church has grown. No! He speaks, preaches, loves, accompanies, travels with people, meek and humble. He speaks with authority, that is, [with] the power of love.ʺ Pope Francis.
And so it must be with us. We are not to concern ourselves with numbers, the size of our Churches, the numbers of conversions we have brought about. We are simply and humbly to do what we are called to do and let God take care of the rest. The Apostles did not concern themselves with such earthly desires. They simply imitated Jesus by speaking, preaching, loving, accompanying, and traveling with and among the people they encountered. They did these things, just as Jesus had, meekly and humbly, speaking with the authority of love. When they looked back at how many began to follow, they were surprised by joy and praised God. They were not moved by the numbers, but by their personal relationships with Christ, and by the gospel that Christ commissioned them to preach. Because they were not moved by lesser values, like competition, but were moved rather, by love, great numbers of people began to desire to know and experience what they saw in the disciples. They wanted to enter into that same union with this Christ, because they saw the joy of that relationship in the words and the actions of his disciples.
[content-ad]
Thomas a' Kempis, a monk of the late 14th and early 15th century, wrote a powerful book called ʺThe Imitation of Christ.ʺ In it he wrote, ʺTo imitate Christ is not to emulate his external deeds but rather, to adopt the inner patterns of his piety: humility, detachment from the world, prayer and obedience to the will of God. The spiritual life is concerned not with one's outward activities but with the spirit that underlies them. A humble knowledge of yourself is a surer way to God than a deep search after learning.ʺ
In my prayer life, one of the most important things I do is to look at myself honestly. Two things I know about myself. First, I know that I am a sinner, but also that I am a redeemed sinner. The second is that, despite this, God fills me with a deep desire to imitate Christ with all of my being. Because I know myself as a sinner, I am awed by Christ's love for me. I know his love for me by looking at the cross. In the cross I recognize that I am forgiven. Each time I fall, I look again to the cross and I am both humbled and encouraged.
My daily prayer is, though I am weak, that Christ will use me as his instrument in the world; that in my words and deeds I might be able to reveal him to others. I know that when he commanded us to love as he did, he did so out of his confidence in us. Why? Because it was he who made us in his own image and likeness in the beginning. Yes, we are weak, and the world is often overwhelming, but when Jesus ascended to the Father, he left us his Holy Spirit, to encourage us and to teach us how to be his hands and his voice in the world. He has given us our brothers and sisters in the Christian community to walk with us, to challenge and encourage us, as well. He has given us the Scriptures to draw on for wisdom. When we humbly and willingly bend our wills to his, we know that he will give us all the graces we need in our own daily efforts to love as he loved in the world around us.
Let us imitate Christ, then, with our words and our deeds. Let us do so saying and believing that, ʺLord, all of my treasures are yours, and yours are mine.ʺ Thanks be to the living God! Amen.
SKM: below-content placeholder
Whizzco for FHB