Our sins are our rebellion from the wisdom of God. They do not injure God, they injure us and the most important relationship we have in our lives. Yet, God's love is ever faithful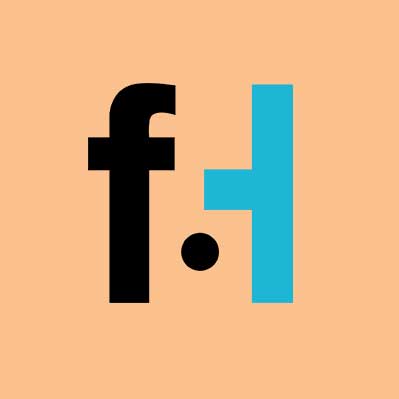 FaithHub

"Be imitators of Christ." That truly is our calling, isn't it. There is so much to think about in this simple phrase. Indeed there is a lifetime of contemplation in it. Is this not our deepest desire as Christians? We know in our hearts that this is the very core of the meaning of life, yet, in our experiences with life so far, most of us are only too aware of how difficult it is to translate what we know into what and who we are every day.
There is a bit of the rebel in all of us. This is so both in our daily lives and in our spiritual lives. In our daily lives we often feel heroic in our rebellions from authority, or the "traditions" of the past. We think of ourselves as being so "progressive" in so many of those rebellions. This is especially true in our teen and young adult years. I can remember testing my own father's last nerves in those years. I thought, like so many of my generation, that anybody over 30 was "beyond the pale," that they were stuck in the mud of their old, worn out traditions. What foolish arrogance that was. I had barely lived two decades then, and usually without much forethought, yet, with all of the bravado of my youthful, and my undisciplined ego, I was convinced that I knew more about life than he did, and that he had no authority over me, or any right to tell me what I could and could not do. Sound familiar? It would come as a great shock to me later in life to discover that he had been mostly right all along, and how foolish I had been. How humbling it was to realize that during all those times that I tested him and rebelled from his wisdom, he was always the Prodigal Father to me. He allowed me to go my way, to fall on my face, to experience the consequences of my decisions and actions. And still, he always welcomed me home with open arms. It took me a long time to "get it," but I finally realized that he always loved me, even though I had surely hurt him many times over.
[content-ad]
The same is true with us and God, is it not? Have we not "rebelled" in the form of sin many times over? The verses following these opening lines of chapter 5 of Paul's letter to the Ephesians remind us of the many ways we have rebelled from the image and likeness of God that we are made in: sexual immorality, greed, foolish talk, coarse joking, and obscene speech, making gods of these things. Our sins are our rebellion from the wisdom of God. They do not injure God, they injure us and the most important relationship we have in our lives. Yet, God's love is ever faithful. His face is never turned away from us. He waits with eternal patience for us to "wake up" to our need for him. When we come back to him with our souls tattered and worn by our wanderings, still wearing the stench of our sins, and untouchable, he rushes out to meet us and throws his arms around us in a loving embrace every time. He puts the family ring back on our fingers, and throws a joyous feast in celebration of our return. Great God, Almighty! How can we not be moved by such love?
Now comes the important part. We have been forgiven by God's infinite love, and we have been washed by the grace-filled waters of our baptisms. How can we best say thank you to God? We do so by following Paul's Holy Spirit inspired advice here in this passage. We try every day to learn to imitate Christ in all that we do. We try to imitate his love in our own lives. God has given us the perfect example to follow in the person of his Son, Jesus Christ. If we willingly walk in the way of Christ, loving one another as he loved us, God will generously give us the graces we need to willingly give ourselves up for the good of others. We too can become fragrant offerings and sacrifices to our Loving Father on behalf of our families, our friends, our colleagues, all those "strangers, widows, and orphans" we meet in the course of our daily lives. This is what God wants of us, and for us. Love is the imitation of Christ. Let us contemplate these things every day. This is our nature. This is what God made us for. And, this is what God is calling us back to every day, so that we can finally live with him in perfect joy and love forever in heaven. Thanks be to God!
Lord, you are our deepest desire and our truest goal. Walk with us and encourage us to imitate your Son more and more each day as we journey along this long pilgrimage road toward our heavenly home. We pray in Jesus' name. Amen!
Want more daily devotionals, inspirational verses, and Bible reading plans? Just choose a plan and sign up for a free eBible account. It's that simple! CLICK HERE!
SKM: below-content placeholder
Whizzco for FHB