Let us turn away from the sins that prevent us from living this way and let us begin again. We are not alone after all. God is with us.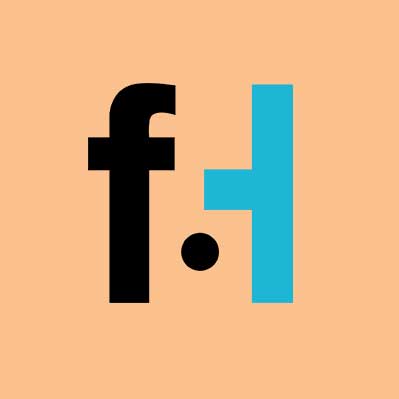 FaithHub
What differentiates Christian conduct from any other? Why is it important to conduct ourselves in such a manner? These questions are not new. In our own times we know the ways of the world only too well and those ways seem to always pit us against one another. The world tells us that the other is either our enemy, or the cause of all of our problems. This was so in early Church times as well. But Peter, once again, shows us how the Christian community is to be different; to be "in the world, but not of it." In Peter's words we hear the clear teaching of the Holy Spirit to us. "Finally, all of you, be like-minded, be sympathetic, love one another, be compassionate and humble." (verse 8) The natural ordering of the Christian community begins with a sense of our familial oneness in Christ. We are to see ourselves as brothers and sisters, children of the same Father. We are to love one another as Jesus loved us; with sympathy, love, compassion, and forgiveness.
Peter is reminding the Christian community, then, of its proper conduct. The message is as fresh for us today as it was for the people who received his epistle then. How should we as Christians in the world today conduct ourselves? The answer is the same as it was for the community Peter is writing to: "Do not repay evil with evil or insult with insult. On the contrary, repay evil with blessing, because to this you were called so that you may inherit a blessing." (verse 9) This message echoes the Sermon on the Mount. As Christians we are to live and to conduct ourselves in an entirely new way. It is the way of humility and self-discipline. It is the way of love. We are to leave the old ways of loving our neighbors and hating our enemies behind. We are told by Jesus that now we are to love our enemies, to turn our cheek when insulted. This is a wisdom that is in direct contrast to the wisdom of the world. This is heavenly wisdom. It is this heavenly wisdom that has the power to turn our former enemies into our newest friends. The world, though, is still caught up in the old way of "an eye for an eye, and a tooth for a tooth." Christ came to save us from those ways. As followers of Christ, we are to become new people conducting ourselves in the new ways of Christ.
We must ask ourselves a difficult question here. Why, in over 2,000 years of Christian history, has the world not left the old ways behind yet? The answer is difficult for us to hear too. The biggest reason is that, while we Christians have been shown a different way, we have not yet chosen in sufficient numbers to actually live in accord with this new way; not even among ourselves. Thankfully God is eternally patient with us. He never gives up on us. We are his children after all. Today, in this passage, he is reminding us of our calling. He is confronting us with the ever present choice before us all the time between this heavenly wisdom and that "wisdom" of the world that is always so cacophonously present to us. He has called us to be a sign of contradiction to this world. In conducting ourselves according to this new way, we will be cooperating with Christ's mission to save the world. This mission is not easy. We will not be free from suffering. But as Paul tells us, "If God is for us, who can be against us?" (Romans 8:31)
What is stopping us then? We might contemplate this question: What would the world be like if a critical mass of Christians all over the world began to actually conduct their lives publicly, every day, as Peter is reminding us to here? The Church and every individual in the Church ought to reflect on these things every day. Let us encourage one another to live this new way. Let us turn away from the sins that prevent us from living this way and let us begin again. We are not alone after all. God is with us. Believe!
Lord, we do believe, but we ask you to help our unbelief. Encourage us with your grace. We want with all of our being to be your instruments of love, compassion, forgiveness and peace in the world. Help us to keep these things uppermost in our minds in every moment and in everything we do. We ask these things humbly believing in the power of your holy name, Jesus. Amen!
Want more daily devotionals, inspirational verses, and Bible reading plans? Just choose a plan and sign up for a free eBible account. It's that simple! CLICK HERE!
SKM: below-content placeholder
Whizzco for FHB