Yes, our hearts leap for joy and we give thanks to him in song, in the daily song of our individual lives.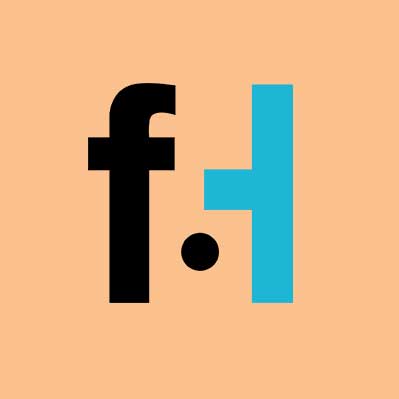 FaithHub
"The Lord is my strength and my shield…" So begins this verse near the end of Psalm 28. It comes after an extended lament on the part of the psalmist, who has taken up refuge in the holy of holies, the innermost part of the Temple, asking that he may not be punished with the wicked who are headed toward their own self-imposed destruction, because they are full of nice words and 'speak peace to their neighbors, though their hearts are full of evil intentions.' The psalmist's fears are tempered here by his faith in the Lord. Though he is in the midst of troubling times, he knows that he has a rock to lean upon in the Lord. He trusts, in faith, that the Lord will give him the strength he needs to meet life's difficulties and that the Lord will be his faithful shield, his protection from those who wish to do him harm.
"…my heart trusts in him, and I am helped…" This is the recognition of faith, that in trusting in the Lord, you will be helped. It is this trust that is both the anchor of our relationship with God, and the cause of his faithful aid to us in all things, at all times, in all circumstances. We can trust in him just as the psalmist trusted in him. Indeed, we have even greater reason to trust in the Lord today, because we enjoy a historical fact that the psalmist could only hope for; we have seen the Lord in the flesh. His promised salvation has been poured out and fulfilled in the person of Jesus Christ. The promises made to Abraham and his descendants came to fruition in the life, death and resurrection of Jesus. Our faith is rooted in an historical fact, in reality. We trust in him in a way that the psalmist could only dream of. On the other hand, this is why the psalmist's trust so impresses us. His faith in the Lord shows us that our faith, too, can be sustained, even in the most troubling of our own times. Just as he was helped, we know that the Lord will help us.
"My heart leaps for joy and I will give thanks to him in song." Yes, our hearts leap for joy just as the psalmist's heart did, because we have seen the aid that the Lord intended for us from the beginning of time. The Jews saw God's aid when they were freed from slavery in Egypt, and during their long wanderings in the desert. They saw it when they were restored to Jerusalem after decades in exile in Babylon. But we have seen it in the flesh. God, the Lord of all that is, seen and unseen, entered his creation as one of us, subject to all that we are subject to, even to suffering and death. He did so to show us his faithful love for us in the most intimate way possible. He no longer shows himself to us as a burning bush, or as a cloud, or a pillar of fire showing the way. No, he showed himself to us in person. He spoke to us, in person. He suffered for us, in person. He died for us, personally, each and every one of us, freeing us from the old slaveries of sin and death.
Yes, our hearts leap for joy and we give thanks to him in song, in the daily song of our individual lives. We try to live our lives as songs of thanksgiving by loving others as he loved us. By serving those who at this time are in need of care, attention, or help. We give thanks by our private prayers on our knees, and by our public prayers on our feet. To be a Christian is to be a person whose heart is full to overflowing with thanksgiving. It is to be a person of joy. It is to be one who wishes more than anything in the world; more than wealth, or power, or fame to be a loving servant of the Lord, by being a loving servant of our neighbors as well.
Lord, hear our prayers of joyful thanksgiving. In return, strengthen us in faith, in hope, and most importantly in our love for you and for our neighbors. Make us instruments of your love, your mercy, and your peace in our daily lives. We ask these prayers in your name, Jesus. Amen!
Want more daily devotionals, inspirational verses, and Bible reading plans? Just choose a plan and sign up for a free eBible account. It's that simple! CLICK HERE!
SKM: below-content placeholder
Whizzco for FHB