Dan Doyle gives insight into how we should live into His word now that He's risen.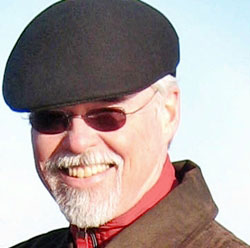 Dan Doyle

Brothers and sisters: Since, then, you have been raised with Christ, set your hearts on things above, where Christ is, seated at the right hand of God. Set you minds on things above, not on earthly things. For you died, and your life is now hidden with Christ in God. When Christ, who is your life, appears, then you too will appear with him in glory. – Colassians 3:1-4
Easter! He is Risen! The Great Sacrifice and the Great Glory have been fulfilled and everything is new. Nothing will ever be the same. This is our faith. This is our hope. Now it must become the purpose and the meaning of our very lives.
Jesus is the perfect example of one who "walks the talk." What he did matched every word from his mouth. We, of course, are not God. We can not be perfect in our humanity like Jesus. He does not expect us to be perfect. But he challenges us to "be all we can be," trusting that he will be with us and that he will give us all that we need to be successful.
Jesus is our joy. He is our light, the shining star we are to set our sites on and follow. He is our hope, the fullness of our salvation. He has prepared the way for us. With him we no longer wander alone, lost in the desert of our sins.
In his public ministry, with his words, he told us how to love; with his suffering and death, Jesus fulfilled those words. Jesus is God's love made visible, tangible, and immediately present to us. In his resurrection, he shows us that God's love is powerful beyond all the false powers of the world.
This is why Paul writes to the Colassians, and to us today, that because of Christ, all that was promised from of old, has been fulfilled in him. Now we must set our hearts and our minds on the things above. We have seen that earthly things can not satisfy, that only God can answer our deepest prayers and make us whole. In Jesus, the light of salvation has been lit, it is unquenchable, it is the "true north" our souls can follow–all the way home.
Though, in our weakness we still fall short, because of Jesus, we know that forgiveness is real, that salvation's promise has been fulfilled. We know that grace is unlimited, that when we recognize our need for it and turn to the living Christ, it will be given to us generously.
It is time for us to lift our eyes up toward the things above. We need to practice the art of walking our talk, imitating the love and forgiving generosity of Jesus in our daily lives. Jesus asks us to be his small, yet recognizable lamps in the darkness of worldly concerns, showing the way of Jesus, to our brothers and sisters.
On this Easter Monday, it is proper to pick up the flag of our faith again, to make the joy of the Resurrection "incarnate" in our own lives, in our own actions and words in the world. Jesus has done his part. Now it is our turn. Let us turn away from the false hopes and desires of earthly things and set our eyes on the things above. Let our Easter joy be turned into a lively, effective imitation of Christ so that those who do not yet know him may encounter him in us. Amen!