The news is not good. The world is full of terror, irrational acts of mass murder, unutterable crimes against the innocent. The news outlets are full of headlines that reveal men's and women's inhumanity toward each other.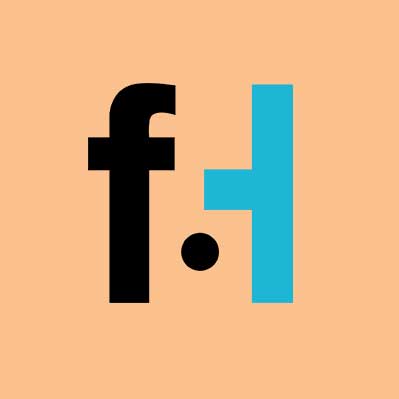 FaithHub

The news is not good. The world is full of terror, irrational acts of mass murder, unutterable crimes against the innocent. The news outlets are full of headlines that reveal men's and women's inhumanity toward each other. The powers-that-be are divided, it seems, irreconcilably, by ideology, and accuse one another of being in league with the Devil. Accusation and negativity is everywhere. It seems that the prevailing attitude is one of despair. This, though, is not the attitude of a follower of Christ. It cannot be. It is in utter opposition with the Christian world view, which is informed and shaped by the life and teachings of Jesus Christ.
Yes, we understand that the world is battered with sin, including our own. And even though this is, and always has been true, we also understand and know that God's attitude of love toward us has never diminished. Indeed, his love for us could not be denied. He could not think of us in any other attitude but love. While the world's attitude is one of negativity and despair, the Christian's attitude is shaped by and rooted in the theological virtues of Faith, Hope, and Love. There is no room for negativity in these. Christian anthropology is based on the fact that we are created in goodness, that our nature is good, even though fallen. We know that we were made for goodness in this world, and to live in the Kingdom of joy and goodness forever in heaven. Reality tells us, though, that even among us attitudes of negativity and despair arise and can threaten to turn us away from others which can, in turn, take us away from the truth of God, twisting it into prejudices and unspeakable injustices toward one another, even our fellow Christians.
In the words of this passage, Paul is reminding us of our most natural attitude. He writes:
ʺBrothers and sisters: have no anxiety at all, but in everything, by prayer and petition, with thanksgiving, make your requests known to God. Then the peace of God that surpasses all understanding will guard your hearts and minds in Christ Jesus.
Finally, brothers and sisters, whatever is true, whatever is honorable, whatever is pure, whatever is lovely, whatever is gracious, if there is any excellence and if there is anything worthy of praise, think about these things. Keep on doing what you have learned and received and heard and seen in me. Then the God of peace will be with you.ʺ (Philippians 4: 6-9)
[content-ad]
We are to keep our eyes on the things that are true, honorable, pure, lovely, gracious, and anything that is praiseworthy. For the fact is that, just like the saying, ʺwe are what we eat,ʺ it is even more true that we are what we think. If we think of others as less than ourselves, even less than human, we will treat them as such. This is not a Christian way of thinking. If, on the other hand, we fill our minds with Faith, Hope, and Love; if we look more and more often for the good in others and try to reflect that back to them, we will experience them and treat them accordingly, just as Jesus would. If we think this way, we will never get lost in the despair of a negative anthropology. Even more importantly, if we think and act in the Christian ways of Faith, Hope, and Love, God will use us to help others to turn their own attitudes back to Christ. We simply cannot let ourselves be sucked into the despair and negativity that drives so much of the world today. We must, in agreement with our Christian calling, bring Faith, Hope and Love back into this tortured and negative world. As people who live in and out of an attitude of Faith, Hope, and Love, our special prayer is that we always be on God's side. With this attitude of Faith, Hope, and Love, we can seek the things worthy of Christians, indeed of all humanity: peace, justice, truth, wisdom, goodness, and love.
It is the Evil One who is the source of all that is dark, negative and despairing in the world. Our calling as Christians is to confront objectifiable evil with the greater, transformative power of love and forgiveness. With the attitude of Faith we can even endure suffering joyfully, knowing that God's grace and love are unconquerable. With the attitude of Hope, we can bring others to see the goodness that we are made in and in which we find our happiness. With the power and strength of Christian Love, expressed in loving challenge, in mercy, compassion and forgiveness, we can, with God's grace, help others to turn away from their negative view of their fellow human beings.
If we look at our own attitudes and find that we spend more time complaining about the sins of other, condemning and accusing others, seeing them through the lense of a negative anthropology, let us pray that God give us the grace to see the world and our fellow human beings through his eyes once again. In the end attitude is everything. It is our attitude that shapes us. It is our attitude that shapes the way we treat others. As Christians we are to take on the attitude of Christ Jesus. It is that attitude, after all, that is the cause of our salvation and the salvation of the world.