God does not judge us by the size of our bank accounts, or by our fame, or by our skin color, or by any such outward appearances. He sees…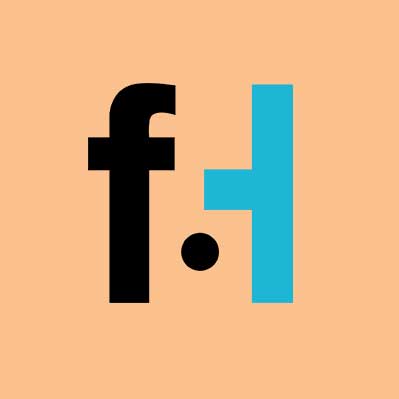 FaithHub

What could define the difference between God and ourselves more simply, or more clearly than this statement? We do not have to look far to see how "looking" only at outward appearances and making judgments about our fellow human beings based solely on those outward appearances, has caused, and continues to cause, great pain and suffering in the human family. As children of God, indeed, as Christians, we are now called by God to look at the world, and especially our fellow human beings, in the way that he looks at each one of us.
In this passage from the First Book of Samuel, we see the great Prophet sent on a mission by God. Saul, the king of Israel, has been rejected by God because Saul had turned away from him. Samuel is sent to Bethlehem, to the house of Jesse to anoint one of his sons as the new future king of Israel to replace Saul. When the sons of Jesse arrive to partake in the sacrifice that Samuel is going to offer to the Lord, Samuel sees Eliab and thinks, "Surely the Lord's anointed stands here before the Lord." But the Lord says to Samuel, 'Do not consider his appearance or his height, for I have rejected him. The Lord does not look at the things people look at. People look at the outward appearance, but the Lord looks at the heart.'" (verse 7) One by one, then, Jesse presents the rest of his sons to Samuel, but to each one Samuel says, "the Lord has not chosen him." (verse 10) The youngest son, David, is out in the fields tending to the flocks. Samuel tells Jesse to send for him and when he arrives, the Lord says to Samuel, "Rise and anoint him; this is the one." The moment that David is anointed the Scripture tells us that, "the Spirit of the Lord came powerfully upon David." (verse 13)
[content-ad]
Whereas even Samuel sees David's outward appearance as a healthy young man of "fine appearance and handsome features," God sees into David's heart and sees that David alone among his brothers possesses the character of one who would make a good king of Israel. David is the youngest of Jesse's 8 sons. The outward appearance of this choice would have been very uncommon as, generally, the first born son would have possessed all the privileges of such an event. But it is not Samuel who is choosing here; it is God. The message is clear, it is not the outward appearances that define the person. Rather, it is the content of their character, the goodness of their heart, that reveals the true quality of their personhood. O, how often we fail in this.
We Christians are told by Paul in his letter to the Galatians that, "There is no longer Jew nor Gentile, neither slave nor free, nor is there male and female, for you are all one in Christ Jesus." (Galatians 3:28) This is the truth. It is so, because this is the way that God sees us. This is his intention for us as his children. God does not judge us by the size of our bank accounts, or by our fame, or by our skin color, or by any such outward appearances. He sees right into our hearts. He sees through our outward pretenses. This has two serious implications, does it not? The first is that though we may be able to fool others through the pretense of our outward appearances, we will never be able to fool God. As good Christians we are to get ourselves straight with God from within. And when we do, our outward appearances will be consistent with the goodness of our hearts. The second is that we are to practice withholding our judgment of others, no matter their outer appearances, until we begin to see their hearts. In humble thanksgiving to God for his love, his mercy, and his kindness toward us, we are to practice that same love, mercy, and kindness more and more often toward others, until it becomes a habit arising out of our inner character. Only then will we be able to "see" as God sees. True justice and mercy arises out of this ability to see as God sees. Human justice that judges only by appearances is often not just wrong, but is potentially evil.
Lord, help us to see as you see. Fill our hearts with your love so that we will no longer see others only by their outward appearances. Give us the humility to see into their hearts and to love them as you have loved us. We pray this in Jesus' name. Amen!
Want more daily devotionals, inspirational verses, and Bible reading plans? Just choose a plan and sign up for a free eBible account. It's that simple! CLICK HERE!
SKM: below-content placeholder
Whizzco for FHB