We are swiftly coming up to the feast of the Ascension. We celebrated the Resurrection on Easter Sunday, almost 40 days ago now.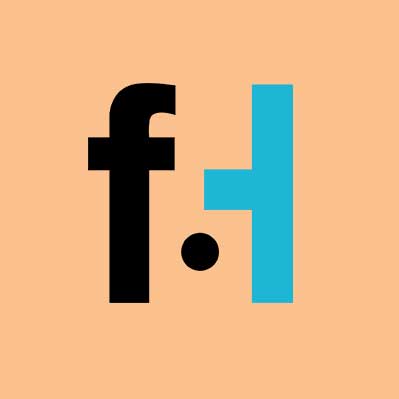 FaithHub

We are swiftly coming up to the feast of the Ascension. We celebrated the Resurrection on Easter Sunday, almost 40 days ago now. We have watched in the Scriptures as the disciples have had one encounter after another with Jesus post his resurrection. As much as they wanted him to stay with them, he tells them that he must go, so that the Advocate, might come to them, to guide them, to teach them, and to inspire them further in the truth. Still, we can imagine how desperate the disciples must have been as they contemplated what it would be like to be without Jesus as they had come to know him. We can relate to their separation anxiety even in our own lives. If it had been possible, they would have clung to Jesus and not let him go. They knew at some level that he had commissioned them to begin the biggest adventure of their lives, and they are filled with the normal range of fears and anxieties.
We, too, often fear being abandoned, left alone to struggle with our own doubts and fears, we are tempted to run, or to hide in some equivalent of the upper room. Sometimes it can get so bad that we are on the edge of losing hope. This is why it is so comforting to hear these words from the prophet Isaiah: ʺDo not fear: I am with you. Do not be anxious: I am your God. I will strengthen you, I will help you, I will uphold you with my victorious right hand.ʺ We need to hear these words over and over again, don't we.
And we believe that this passage is God speaking to us still, today, through the great prophet of old. For Isaiah's words reveal God's promise to all who believe in him, who put their trust in him, then and now. He has said it to us in so many ways, both in the Hebrew and in the Christian Testaments. Why, then, do we not trust him? Why do we fear? Why do we become anxious? Well, truth be told, faith is both a gift from God and a choice on our parts. The gift is freely given. Even if the door of our soul is open only a crack, God will fill that room of our soul with the light of faith, and, yes, it will strengthen us. But it is a choice, a matter of choosing to open ourselves to that faith, and then, to willingly and humbly lean into it. This choice like all other choices has consequences. That's what we fear and have anxieties over. The problem is that, because of this, it is hard. G.K. Chesterton once wrote something like this: ʺIt is not that Christianity has been tried and found wanting; rather, it has been found difficult and has not been tried.ʺ
[content-ad]
We are weak, of that there is no doubt. But Jesus knows us as well as he knew the disciples. He wants to use us today in the same way that he used them in those early years of the Church. He wants to work with us just as we are. He knows that even though we often doubt our own abilities, he is happy to use us where we are, in ways that are unique to our own talents and skills. He does not leave us alone anymore than he left the disciples alone. We have the same Spirit with us today as they did then. Our job is to believe, to have faith that God knows what he is doing and what is best for us. He knows our strengths and he will strengthen them. He knows our limits and he will not give us more than we can bear. In all times he will fill us with the graces we need to confront every situation that comes our way. When things get tough and we begin to doubt, become anxious and fearful, we need to remember this passage from Isaiah and believe that he was, is, and always will be true to his word. We can do this through our own prayers, of course, but we can also do it by reaching out to our faithful brothers and sisters for support and encouragement when we are in need and feeling those fears and anxieties. In turn, we can support and encourage those who come to us in their fear and anxiety. Still, there may very well be times when we will be truly alone, even abandoned by all around us. But, if we believe that God is true to his word, and we turn to him for help, he will be there for us.
That is what the disciples had to do when Jesus ascended to the Father. We can believe that they huddled together, prayed together, listened to each other's fears and doubts, and consoled one another, until that day we call Pentecost, when the Holy Spirit descended upon them in the locked upper room. That Spirit, as promised, is still with us now. So, with all of our hearts, let us believe. Let us say to one another in those tough times, ʺDo not fear: Do not be anxious, for he is our God and he wants, with all of his Being, to strengthen us and to uphold us. Let him in; and let him do just that.ʺ
SKM: below-content placeholder
Whizzco for FHB