We must "learn" to do what is right in all things, in every way. This is difficult, for the temptations to do wrong are so ubiquitous and they often wear clever masks that make them "appear" to be the good. Yet, when we follow them, they always lead us…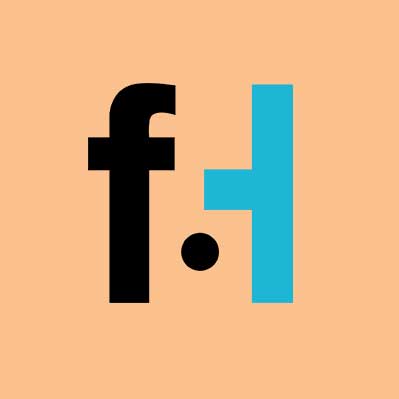 FaithHub

The Book of Isaiah begins at a time of when the Northern Kingdom had fallen to the Assyrian armies, and Jerusalem itself was surrounded by the army of Sennacherib. The Hebrew leaders of the time had become corrupt and religiously hypocritical. They neglected just judgement according to the Mosaic Code and they oppressed the weak, yet they thought they could appease God with sacrifices and external worship practices. In such times, as we see over and over again in the Hebrew Testament, God, in his infinite patience and wisdom, calls forth a great prophet to challenge the people, to wake them up, to bring them back to the Lord.
When we read these things in the Scriptures we must remember that they transcend their own time and speak to us directly today. Isaiah is as much a prophet to us now as he was to the people of his own times. We, too, need to be called back to our senses today, for we, too, are in danger of losing our way. Is not our time a rebellious time too? So many of our brothers and sisters today no longer realize their dependence on God for all good things. Too many more deny their dependence on God altogether. Really, even our spiritual lives need to be challenged now and then, don't they. If we are only Sunday worshippers who dress up and go to church for an hour or two one day a week, then go about the rest of our week without another thought given to God, or if we experience our religion only as a social gathering with like-minded friends once a week, but are not challenged by the Holy Scriptures we hear and reflect upon there, or never make the connection between them and our daily lives, are we not like the hypocritical believers of Isaiah's time? If our religion does not cause us to live more justly, or to try to love one another as we have been loved by God, then we need these challenging words of Isaiah today just as much as the Hebrews did then.
[content-ad]
"Learn to do right; seek justice. Defend the oppressed. Take up the cause of the fatherless; plead the case of the widow." This is how we know that our faith in the Righteous One is true. We must "learn" to do what is right in all things, in every way. This is difficult, for the temptations to do wrong are so ubiquitous and they often wear clever masks that make them "appear" to be the good. Yet, when we follow them, they always lead us eventually to sorrow. In a world so oppressed by injustices of every conceivable kind, we who call ourselves Christians must be those who faithfully dedicate ourselves to seeking justice, no matter the suffering that may come our way for confronting the powerful forces of injustice today. When we see oppression, it is we who must defend those who are suffering that oppression. In our current Culture of Death with its denial of the value of life in the womb, at the end of life, and everywhere in between, we must, like champions, bravely take up the cause of the unwanted. This is our role, our purpose in the world, as followers of Christ. This is our faith. This is who we are called to be in the world today. And all of this must be done in the manner of Christ, out of love. We must love the oppressed enough to try to end their suffering. We are to love the oppressor enough to try to turn them back to God.
Though we are weak and often afraid of the challenge to be people of faith like this, we know that, if we do all things in love and in faith, God will be with us. Isaiah tells us in the next verses: "Come now, let us settle the matter," says the Lord. "Though your sins are like scarlet, they shall be as white as snow; though they are red as crimson, they shall be like wool. If you are willing and obedient, you will eat the good things of the land…" (verse 18-19) God's love for us is unquenchable. If we turn back to God, He will always offer us his mercy and his forgiveness. When we turn back to him he is always generous with his grace to help us to continue to grow in faithfulness toward him.
Lord, we desire from the depth of our hearts and souls to hear and to respond to the prophet Isaiah's call to continue to, "Learn to do right; [to] seek justice [and] to defend the oppressed." Give us the courage of your love and your grace that we may willingly serve you in this way here on earth and come to live with you forever in your heavenly kingdom. We pray this in the power of the holy name of Jesus. Amen!
Want more daily devotionals, inspirational verses, and Bible reading plans? Just choose a plan and sign up for a free eBible account. It's that simple! CLICK HERE!
SKM: below-content placeholder
Whizzco for FHB